Are you obsessed with online shopping? If yes, then you should refrain from reading further because the next you would want to do is log into to these urban boutiques online and shop pretty clothes for yourself. Why go to stores anyway when you can shop just at the click of a button? These urban online boutiques understand women and their fashion choices so well even your own boyfriend wouldn't. And, they offer irresistible deals you cannot refuse. So, bring your credit cards with you because you and I are going on an online shopping spree.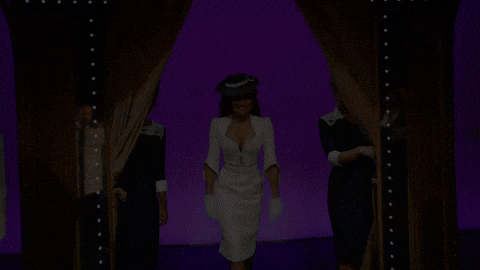 Urban Online Boutique Websites
1. Forever21
Isn't it every girl's favorite site (and outlet) to shop from? Forever21 really gets us women and our style. It is chic, trendy, and pocket-friendly. What makes it one of the best urban clothing boutiques online is its user-friendly interface. You can always stay connected to the stock updates because they are very active on their social media profiles.
2. NastyGal
"Girlboss" Sophia Amoruso really created a revolution in the fashion industry with her online vintage store – Nastygal that is beloved to women all across the US. The vintage-inspired clothing in this urban boutique online is perfect for girls who truly enjoy fashion and dressing up.
Also Read: 7 Obvious Reasons Why Online Shopping Is Infinitely Better
3. Boohoo
One of the fastest-growing e-commerce clothing brands, Boohoo is something you would want to say 'Yahoo' to. This online urban boutique churns out a hundred different styles every day at a price as low as $2. You can imagine the crazy fan following it must have among females.
4. Mango
Mango is a perfect urban boutique to shop online for the women are minimalist yet chic. The brand is all about making a grand statement with less and already winning at it. From chic clothing to cool accessories, make your wardrobe vogue and stylish with Mango.
Also Read: 9 Summer Outfit Ideas To Look 'Hot' This Season
5. Missguided
Go bold and have some fun with Missguided where you will find the best of low cut tops, cute shorts, and bodycon dresses. It is a perfect place to shop for an upcoming fancy date or a cocktail party you have been looking forward to. 
6. ZARA
Who is not aware of Zara? Anyone who wants to jump on a branded luxury clothing line should check out ZARA because it literally dictates the fashion trend. Shop the latest trends at their urban boutique store online if you are too lazy to head to the mall.
Also Read:  The Best Guide To Buying Clothes For Newborn Babies
7. Marks & Spencer
What is classy and in your budget? Its stuff from Marks & Spencer. Whether you want to buy a new power suit for the office or a sophisticated bodycon for your next date, the urban boutique online of Marks & Spencer has got you covered. Good news: they are now online in Australia too.
8. Lulu's 
As cute as the name sounds, the dresses here are cute and trendy too. The reason why you should visit this urban boutique online is that it has a whole new range of products all under your budget. There is no reason why you should not be e-window shopping at Lulu's right now. 
Also Read: Easy Ways To Keep Up With The Latest Fashion Trends
9. Shop 31
Want the coolest bags and accessories? Thirty-one gifts have got your back. Find personalized bags, totes, and purses at this website for you and your friends. If you are looking for gifting ideas, you will find plenty here. 
10. MRP
If you have not heard of this South Africa online urban boutique, you are missing out on a lot of great stuff. From casual wear to activewear to formal wear, amazing cloth pieces are just waiting for you to put them in your cart and be delivered to your doorstep. 
Featured Image: thekrazycouponlady
Comments
comments