Congratulations! You're getting married! Or you're helping someone who's getting married. What do you do to make a once in a lifetime wedding memorable? Well, choose the best location to get married, of course. Other things included too. The most important of all is where you get married. Some couples like to have lavish grand weddings at iconic locations. A beach, under the sky, near water bodies…well, all seem a little overdone, don't they? So where can you head for a wedding that is so unique? What's that one place that's not on the wedding tour guide?
If you're one of the few who want adventurous stories to tell their grandkids, you're in the right place. Here is the ultimate list of one of a kind wedding destinations; all for your unique love story's beginning.
Hotel de Glace, Quebec
Big fan of Elsa from Frozen?, guess what, you can be her for a day. Have this pristine, freezing yet oh so wonderful all ice hotel to yourself. The chapel has ice benches for the guests, covered in animal skins.(Animal cruelty not indicated here). Given that you choose this place, do run by famed designer Corinne Markey who specializes in bridal wear for Hotel de Glace brides.You can expect to bedazzle in floor length gowns with warm interiors topped by fur-trimmed hoods and pristine white capes.
Mayan Ruins, Belize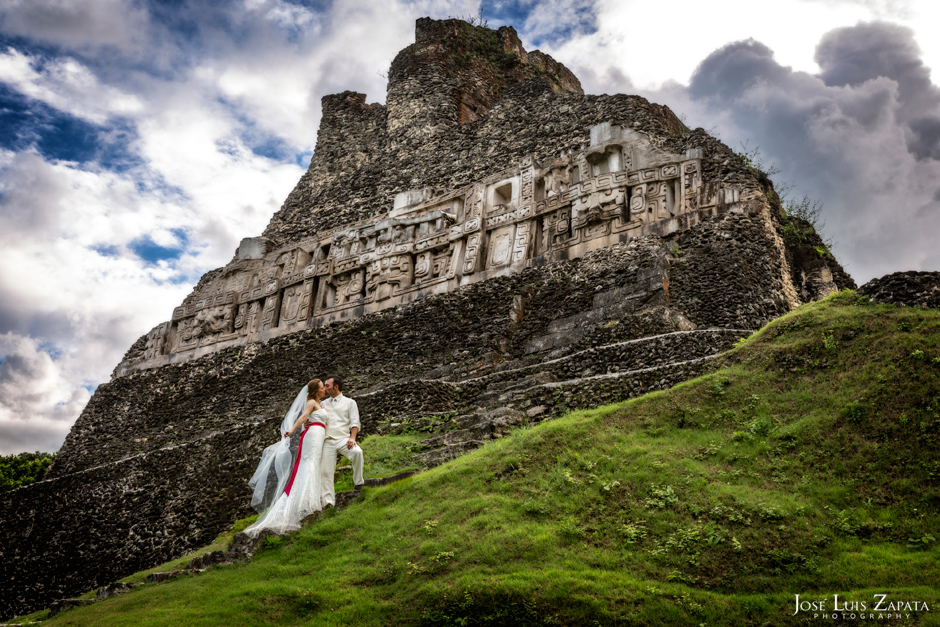 A wedding at this place is one that'll not be forgotten. Just as surely as the ruins remain, standing tall through the test of time. This is almost symbolic to the forever nature of marriage. Post an out of the world ceremony here, you can also engage your guests in choice activities like jungle-hiking, zip-lining and caving too!
Venice

Ever the hub of romance. The stark blue seas in contrast to the multicoloured wonder than Venice is, your wedding here could be like a dream. I mean the good kind of dream that comes true in the end.
Saint Mark's Square is a great place to hold the ceremony and of course paired with the much famed Gondola boat ride. Casanova feels anyone?
Glacier Alaska
Looking for an icy touch to your big day, you might just find one on the glaciers of Alaska. Get in touch with Alaska Weddings they will help fly you via helicopter from Juneau to the glacier of your choice. A popular choice among couples is the Herbert Glacier. Well, what can beat the witness of the mighty mountains of the Alaskan wilderness at your wedding? This'll be one wedding to remember.

Altanta Treehouse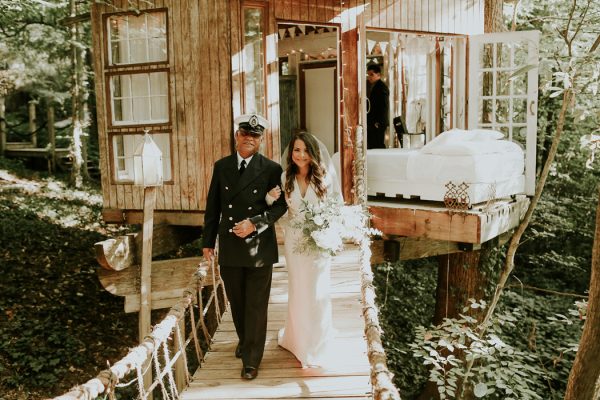 If you're someone with an affinity for nature, this is where you must head for your big day. This picturesque treehouse is simple, elegant, sublime and everything nice. Have a fairytale wedding with birds in attendance at the Atlanta Treehouse.
Personally though, I feel this is the best, mainly because it kinda resembles the scene down in the picture below. Well hey, whether or not you love the Twilight Series; I have to admit, that scene looks perfect. Sublime almost. Getting married in a forest or up in a tree, close to mother nature! Wow right.
In the end, whatever be your choice, make sure it is something both you and your spouse-to be like it. You may also want to check out some exotic honeymoon destinations post this. Well a great wedding like this deserved an equally awesome honeymoon. Happy married life you guys!.
Featured image courtesy: iconicweddingsphotography.com
Comments
comments