If there's a key to winning at life, it's nothing but a 'pinch of humor'. And this most relevant right now, as people face the subzero conditions of a raging Polar Vortex. Most of the mid-west America is frozen thanks to the cold wave, Minnesota being one of the harder hit places. The residents however, found a way to keep the cheer on. Yes, we're talking about the #frozenpants trend.
When it's so cold, even your ghost freezes to death.#PolarVortex2019 #chiberia2019 pic.twitter.com/KhvVmmqVq3

— Mikky J Wright (@mikkyjwright) January 28, 2019
Honestly, with temperatures dipping as low as -20 degrees Fahrenheit, some people have begun wondering if this is an apocalypse. One look at the icy terrain of Chicago and ice-cold freezing homes, and we bet anyone would feel the same.
It can also be attributed to the rave that the apocalypse genre is right now. Thankfully, there aren't any invisible monsters on the loose like in Bird Box, eh?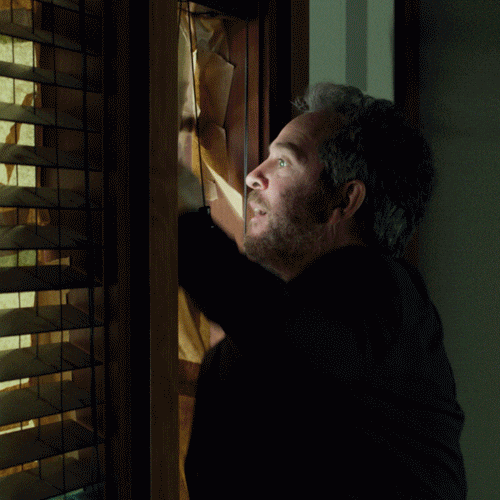 All about Minnesota's frozen pants
Tom Grotting of Minnesota, decided to up the mood come Polar Vortex. He laid out frozen jeans in his backyard. The weather is so cold, that a pair of jeans develops an icy backbone if left to dry outside. Coming to think of it, it is kind of funny isn't it, to watch your clothes stand on their own. Everyone's freezing their pants off right now. While it looks like the world does love it!
Freezing our pants off. #minnesota #PolarVotex2019 pic.twitter.com/LiJyI9TJh1

— Greg Swan (@gregswan) January 30, 2019
Little did Tom expect this to become a trend when he began it back in 2013. That was when a similar cold wave descended upon the country. Apparently, it became a sort of 'find happiness even when you're freezing' kinda thing. And the neighbors definitely caught his fancy.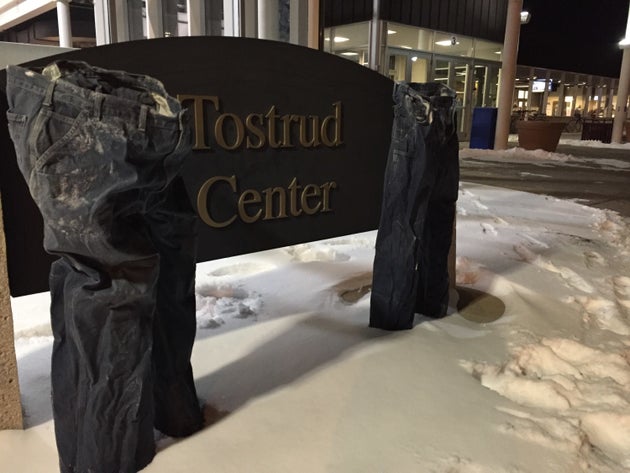 It was cold as cold gets that morning and I thought it would be a good opportunity to freeze some pants, of course, so I brought a couple of pairs of big daddys in a bucket

Tom Grotting
The frozen pants trend is spreading like wildfire
Grotting has in fact challenged his neighbors in the North-eastern side of Minneapolis to follow suit once the temperatures there plummet to -20 Fahrenheit. Speaking of how he went about with freezing the pants, he said,
We soaked 'em up and draped them over the signs out front and went to dinner. When we came back, the pants were hard as a rock and the game was starting so we had to get busy. Brother John is a rookie pants freezer, and from San Diego to boot, but he jumped right in and pounded on them like he owned them to get the pants shaped up

Tom Grotting
Amping-up the fun now
Grotting has now taken it upon himself to freeze a tuxedo. Seeing the rage that his #frozenpants movement has caught, the man has raised the bar higher. People all over the town started making their own frozen pant statues.
People were freezing them all over town," Grotting said. "Not only taking pictures, but taking them for walks, throwing them in the air and recording the perfect landing!

Tom Grotting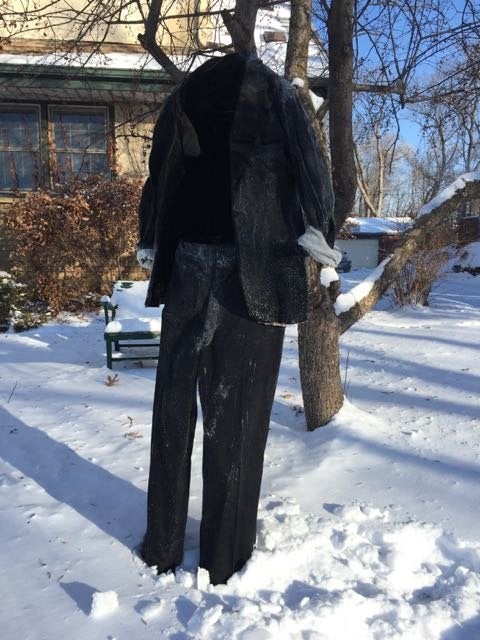 Apparently, a tuxedo does not hold as much water as a pair of jeans do. Grotting relayed that he did face a bit of difficulty in sculpting a frozen Tuxedo. Nevertheless, he has managed to successfully freeze one. Well, as the saying goes, 'Every time you find humor in a difficult situation, you win!'. It can't be any truer than this. Stay safe and happy everyone!
(Updated on February 25, 2019)
Comments
comments