Game Of Thrones Season 8 launch is just around the corner, and what else could be better than getting a sneak peek right now! HBO recently released fifteen brand new photos from the final season of GoT. If you watch carefully, each photo is a clue that can give rise to a universe of conspiracies.
Lead characters, Daenerys, Jon Snow, Arya, Sansa and more were seen in these photos. Following the super viral unveiling of the teaser trailer, HBO has definitely got the world on a hook when it comes to Game Of Thrones.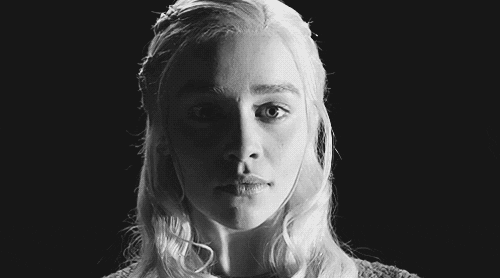 Come January this year, we saw a ten second clip where the Dragon Queen places her first step into Winterfell. Daenerys was seen gracefully approaching the Lady of the North, Sansa Stark. King of the North, Jon Snow was seen standing between Sansa and Daenerys. He did have a rather troubled and confused look, which was fodder for quite the amount of parallel universes of conspiracies.
No matter what you do, fans will be fans, conspiracies don't end anytime soon for Game of Thrones.
Take a look at the pictures:
1. The King in the North, Jon Snow

The advent of the whitewalkers seems more than just evident eh? Jon's worried look speaks volumes.
2. Dragon Queen Daenerys

The Dragon Queen looks rather happy don't you think? A baby on the way? Plot twist? Well, we can only wonder. Given the entry of Jon and Dani's romance there's hardly anything we can expect right now. GoT will always surprise you.
Interesting note: Dani's change of costume. If you've noticed well, you'll see that she has gone from wearing light blue apparel to the current Michele Clapton designed fur coat; with deep red embellishments. Could it be a hint of how the season is going to be? We can only guess…
3. The Lady of the North

Sansa Stark was quite the hot topic come January. The 10 second clip showing her meet the Dragon Queen was something broke the internet. Her costume look similar to that of the previous season, demeanour however, is absolutely different.
4. Arya Stark

Arya finally meets her brother, Jon Snow. This is probably going to be too sweet.

5. Sam

Could it be that Sam has decoded the weakness of the whitewalkers!? His smile is telling something, just got to wait for GoT to drop by.

6. Bran Stark, the three eyed raven
Given all the connections between Bran and the White walker king, there's no telling what Bran is brooding about here.
7. Varys
Team Winterfell and Team Daenerys seem to be cordial at the moment.
8. Brienne of Tarth

Brienne looks as serious as ever. She is holding tight to the promise she made to her Lady, Catelyn Stark. Her worried look betrays some danger to the Starks perhaps?…

9. Ser Davos

Ser Davos' brooding look can only be a foredboding of something dark. Well, what is GoT without some darkness about it, right?

10.Tyrion Lannister

Tyrion Lannister looks powerful and calm at the same time in his stance. A hint at peace between the Dragon clan and Wolf clan maybe, or something even better.
11.Jaime Lannister

Jaime Lannister looks as loyal as one can be to a cause here. This leads to the next question, where has he rode off to in the North?

12. Cersei
Cersei has gone from sporting beautiful long golden locks and colourful attire to a black themed sharp outfit paired with short hair. She looks a bit sad almost as if she's loosing?..We can only wait and watch.

13. Jon and Daenerys

Ah, here we go, the power couple is here. You can see Dani's red embellished fur coat here. Just an abundance of hints this time.
14. The Queen Cersei

A look at how Cersei is probably lonely in her stance maybe?

15. Love , Love , Love
Ending it on a bright note, looks like we're in for a lot of 'awwws' and 'wows' come Game of Thrones Season 8. We just can't wait now. April 14 is not very far away, until then, these pictures should be just about enough to satisfy your burning curiosity.

Comments
comments