Andy Cohen is the proud father of baby Benjamin Allen Cohen. The 50 year old Watch what happens live host, took to his instagram page to share the wonderful news. The man is clearly speechless. It was love at first sight.
Introducing, Benjamin Allen Cohen
WOW! This is my son, Benjamin Allen Cohen. He is 9 lbs 2 ounces !!" he wrote on Instagram along with a black and white photo. "20 inches !! Born at 6:35 pm, PT He is named after my grandfather Ben Allen. I'm in love. And speechless. And eternally grateful to an incredible surrogate. And I'm a dad. Wow

Andy Cohen


The popular TV host has been dropping a few cues about his baby's arrival. The first cue he dropped was on his show, on December 20, 2018.
I've always tried to be as transparent as possible about my life. I overshare and I expect everyone around me to do the same and tonight I want you to be the first to know that after many years of careful deliberation, fair amount of prayers and the benefit of science, if all goes according to plan, in about six weeks' time, I'm going to become a father thanks to a wonderful surrogate who is carrying my future,

Andy Cohen
Struggles in having a family
While having a family was something Andy always hoped for, though it seems, family life took some time to come to him. At 50 years of age, Cohen finally welcomed his much awaited son, Benjamin Allen. He was born on sixth February this year and his dad couldn't be any more proud and happy than he is today. Speaking of how he has always desired a family, Andy said:
Family means everything to me and having one of my own is something I've wanted in my heart for my entire life. And while it has taken me longer than most to get there, I cannot wait for what I envision will be my most rewarding chapter yet

Andy Cohen
First hints of Cohen's new family addition came on the CNN New Year's Eve segment. Andy Cohen was the co-host alongside Anderson Cooper. On the show, a visibly excited Andy announced that he's expecting a baby boy. He said: "This is the biggest year for me,. It's a boy. I gotta tell you I cannot wait to meet this boy."
Andy's star-studded Baby Shower
Post this, Andy took the limelight again with his fun-filled baby shower, which he hosted in January this year. His eye-catching celebrations took place at Los Angeles, drawing a good amount of stars from the show Real Housewives.
The celebrity list in attendance at Cohen's baby shower included the likes of Kyle Rihards, NeNe Links, Ramona Singer and Teresa Giudice; who apparently hosted the event at the Palm restaurant. Cohen's baby shower's theme was based on Lady Gaga's debut movie, A Star Is Born.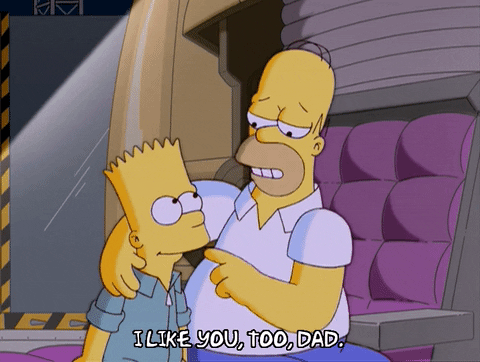 And rightly so, little Benjamin is definitely the star of his daddy's life. A long time wish and dream, finally came true for Andy Cohen. We can't wait to see more of the father-son's beautiful journey ahead.
Comments
comments