Kim Kardashian is back at wowing the internet. This time, it is a picture of her daughters Chicago and North that are doing the rounds. Recently, the Keeping Up With The Kardashians star posted an adorable picture of the sisters on her instagram page.
The Sisters
North, the eldest sibling of the Kardashian-West lot, was seen in a trendy light pink nightgown reaching out to her sister Chicago. The two looked as candid as they could be. North's nightgown had red lip prints while Chicago's nightdress had star prints all over it.
The siblings looked uber-stylish for their age. North's beautiful dark locks fell down her shoulders in curls, while she looked at the person taking the picture.
North in the news
Kim Kardashian and Kanye West have three children together. North West, Saint West and Chicago West. Following her star momma's suit, North can be seen developing much of that diva-ness early on.
The family posted pictures together earlier at the Kardashians' Christmas party. North was seen sporting a blood red lip with a well done hair. Kim definitely received much backlash for using make-up on her youngling. The point being, North is too young for make-up.
Setting aside the squabbles and comments online, Kim Kardashian does definitely seem mighty proud of her girls, North, 5 plus and Chicago, 13 months.
Proud momma Kim
In her recent instagram post the mom of three captioned her daughters candid image as :
"My girls ?". Kim Kardashian, 38, looks like she's totally loving motherhood. In another lovely image of Kim's kids, Chicago can be seen sharing a moment with her elder brother Saint.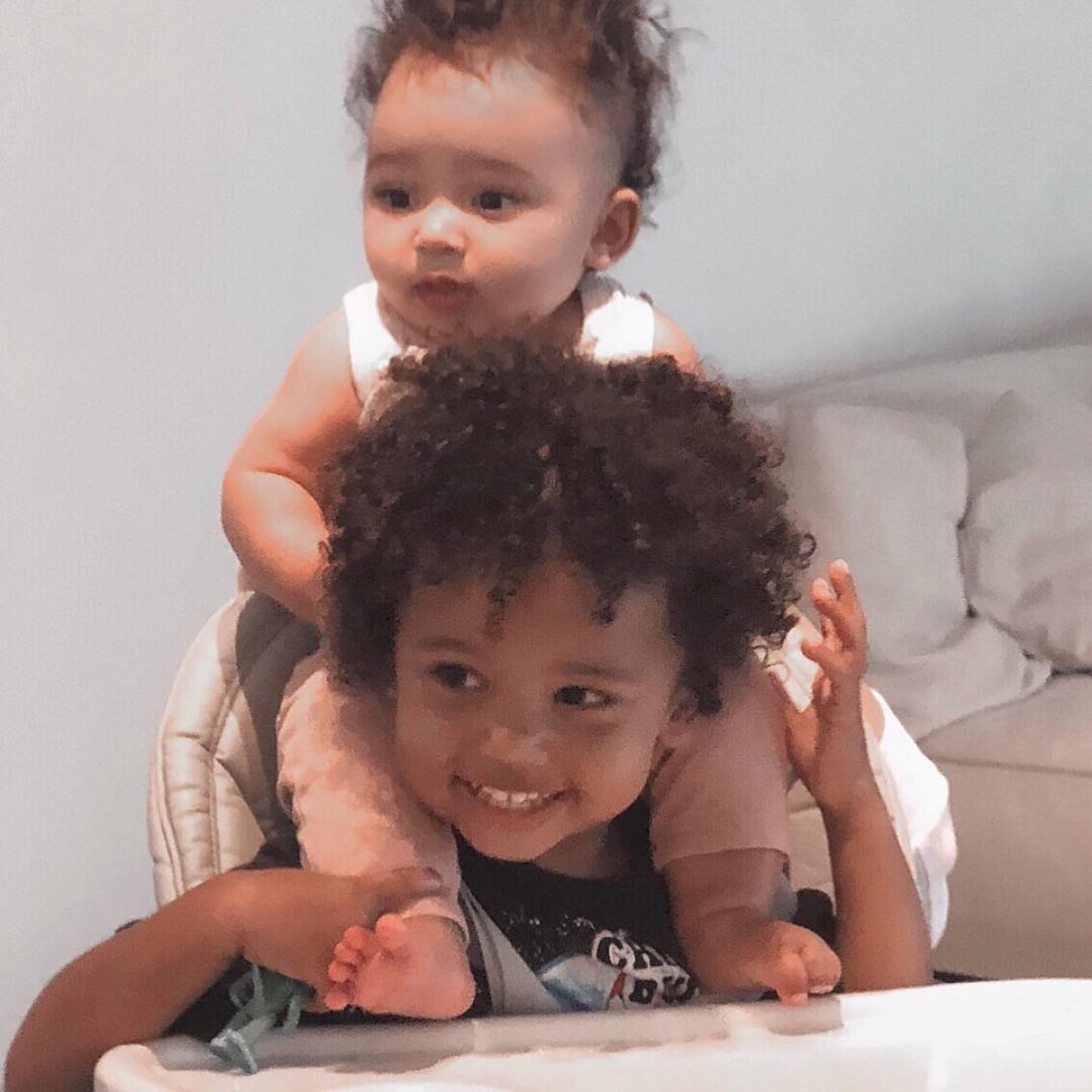 News is the fact that Chicago is turning out to be a lot like her elder sister North of-late. Especially musically. North's love for music can be seen in this cute clip from her father's Sunday Service. Kim shared this on her twitter page a while ago. Take a look!
My videos of Sunday Service due it no justice of the vibe we feel in that room, but this little video shows How much North loves our Sunday mornings ?? pic.twitter.com/bhVN2x97JK

— Kim Kardashian West (@KimKardashian) February 4, 2019
Much like her elder sister, Chicago was spotted prancing and dancing to uplifting music; in the videos shared online by Kim. She seemed to be moving her arms a lot and dancing, while in some she blessed audience with a big beautiful smile as she ran towards momma Kim.
Kim talks about North
Kim spilled a few warm moments with her kids on the Ashley Graham Podcast, Pretty Big Deal. Here's what she said:
North acts like an only child at all times. I think she's a little confused. She's beyond jealousy now. She's just like, 'It's my world.- Kim Kardashian
Kim revealed how North still seems to think she is an only-child. Despite the fact that Kanye and Kim are currently expecting their fourth baby, a boy, via surrogate; North still feels the world is all about her and only her. It's funny in a way.
She said to me the other day, 'Mom … we just need to have another baby brother so that Saint can just leave me alone … so the girls can be on this side of the house and the boys can be on that side of the house– Kim Kardashian
Well, we can't help but admit, Kim's lot are quite an adorable lot.
Comments
comments