Following the likes of Gucci, the latest fashion brand to encounter backlash for racist hints was Perry and Global Brands. Pop-icon, singer and fashion designer Katy Perry being the center of it all.
The shoes received much negative response following the uproar that Gucci's Balaclava sweater created. The Italian fashion house even issued a public and formal apology for the mishap and pulled the items from the market. Gucci's highly criticised product is no longer available for sale.
Gucci deeply apologizes for the offense caused by the wool balaclava jumper.
We consider diversity to be a fundamental value to be fully upheld, respected, and at the forefront of every decision we make.
Full statement below. pic.twitter.com/P2iXL9uOhs

— gucci (@gucci) February 7, 2019
The controversial shoes
Something on similar lines took place with Katy Perry. Initially, The Rue and The Ora shoes were well hidden in normalcy, that is until the whole Blackface resemblance came up on the internet.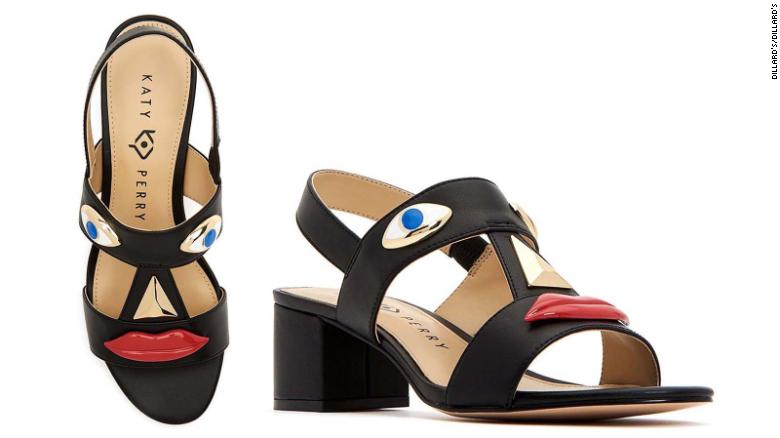 They were available in two styles and were available for purchase on Dillard's.The wesite claims the shoes are designed by Katy Perry herself. The claims of such authenticity evidently lead to criticism being hurled at the singer.
Not long ago, international fashion house Gucci earned much wrath for products resembling Blackface. The whole commotion behind the Blackface term is the fact that it was a form of make-up for non-black artists back then which was used to represent black characters in a drama or performance.
Blackface
Backface saw its first appearance on The Minstrel show. Notable jazz musicians and actors of that era have also been seen sporting the Blackface look on stage.
Come modern times and this form of make-up consequently lost charm with the American audience. Given the historic redemption of African-Americans by former, late President Abraham Lincoln, this was perhaps the most logical suit that followed.
Twitter has been abundant in its responses over the Blackface resembling products. Most claim it is a pubicity stunt that fashion brands are using to catapult themselves into the eye of the attention storm.
Some users, a minor group of African-Americans see this as a tolerable thing, as they seem to feel that there are other more important issues at hand which strongly hint at racism compared to Blackface.
Katy's response
Some even hailed the fashion brands' products as a 'Blackface for millennials'. Well, given all the negative light Katy has been receiving, the star eventually responded. She said:
I was saddened when it was brought to my attention that it was being compared to painful images reminiscent of blackface, our intention was never to inflict any pain. We have immediately removed them.- Katy Perry
Katy Perry's controversial shoes were featured in her collection last summer. The Rue and The Ora were apparently a nod at surrealism, as said by the pop-star in her statement. Previously, the infamous shoes were availabe for purchase in US stores such as Walmart and Dillard's. Post the negative feedback, they have now been removed from Dillard's online.
A twitter user summed it up very efficiently; he said that companies such as international fashion brands should recruit more black people. Because if they do so, they would be able to understand Black heritage and also be sensitive to things that hint racism, such as Blackface. On that note, we can only hope, all the twitter frenzy does bring about worthwhile change in the world.
Featured image courtesy: Daily Mail 
Comments
comments