It's just February right now and we're already convinced that 2019 is the year of pleasant surprises. Hit pop-icon Katy Perry is now engaged to actor and heart-throb Orlando Bloom. The couple has quite struck the chord with the engagement this year.
Katy Perry, who will be stepping into her second marriage with Orlando post her divorce with comedian Russell Brand, looks radiant beside her fiancé.
The engagement
The engagement was confirmed by a representative of Katy Perry's on CNN. It was confirmed once both the celebs posted a picture of each other on their official instagram pages. The photo shows a close-up of the couple posing beside each other, with Katy Perry appearing teary-eyed sporting a rock on her finger.
The red-heart balloons behind the couple was definitely pretty telling.This comes as a pleasant surprise following their split. They first began dating in 2016 with the romance lasting for about 10 months.
Katy Perry's love life
Katy Perry, The Dark Horse singer and international pop-icon was previously married to Russell Brand in 2012. Their marriage was one of the few highly documented and publicized celeb events. Russell and Katy made headlines back then when they decided to marry in a voodoo ceremony.
Though things did not go as planned down the line. Speaking of why their much famed marriage ended, Russell hurled some choice words at Katy and betrayed immense amounts of hate back then. Apparently, post his second marriage and the birth of his first child, Russell appears to have softened about his ex-wife. In a more recent interview he said:
Katy was obviously very, very occupied and busy. I was occupied and busy but not to the same degree, the marriage didn't last for a very long time and I think that is due to the undulating nature of fame, living in those conditions.- Russell Brand, according to Metro UK.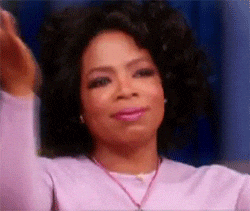 How things are now
Katy has a different stance on the divorce. She speaks of how it devastated her, yet helped her grow as a person. In an interview with The Sun, she said:
I was in bed for about two weeks. I was pretty f**ked, yes. It hurt a lot—I got a good knock.Unfortunately, although I had the outward self-identity, I didn't have the inner kind, I hadn't built that up. My self-worth was in someone else's hands which is never a good idea, because it can be taken from you at any time. And it was, and it was shattered. What I wanted to call this record[Prism] at first was Adult Reality because Teenage Dream was so high on that cotton candy cloud, and then it's like I got punched in the face and kicked down the stairs a couple of times. So I had to face the reality that things are not always on cloud nine.
Similarly, Katy's fiancé Orlando Bloom was married to Miranda Kerr during 2012-2013. The duo have a son named Flynn. Well, on a high note, we should be letting bygones be bygones.
All is well that ends well, and we sure are looking forward to Katy and Bloom's life together.
Comments
comments