Planning a trip to the east? You best do it in the right time of the year. One of the best places to visit past the Indian shore is Rajasthan. The very name has a kingly vibe to it. Raja=King, Sthan=Place, in short, Rajasthan is The Place of The Kings.
Much like the name, the heritage hub of India does not disappoint with its peek into royal life. It was and still is home to the fiercest warriors of the country, the Rajputs, breathtaking ancient architecture, palaces, culture hubs, vibrant colors and of course, food worthy of the kings!
Best time to visit Rajasthan
A visit to this Heritage state will never let you go empty-handed. The warmth of the desert sun on golden sands in contrast with the multicolored mirror-studded local attire will transport you to paradise. Athithi-Devo-Bhava is highly regarded here. The Sanskrit phrase loosely translates to 'Treat your guest as you would God'. Want to experience the much-famed warmth and hospitality of the east?, Rajasthan is where you must head. Given the normally hot conditions of this region, it's best advised to visit here during winter months.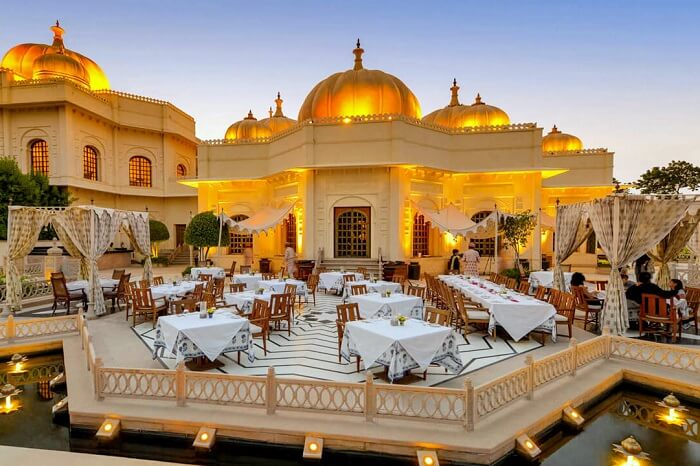 Or if you're up for a challenge with the blaring desert sun, months April to June should be your pick. Here's a small briefer on the temperature and climatic conditions of Rajasthan throughout the year.
Summer: April to June, 24°c – 45°c
Monsoon: July to September, 21°c – 35°c
Winter: October to March, 10°c – 27°c
Choose a season that best suits your desire, and that will be the best time to tour Rajasthan.
Best places to visit in Rajasthan
1.Amber Fort, Jaipur
The heights of Rajputana Legacy, this is one place you should not miss.

2.Bharatpur Bird Sanctuary
Also known as Keoladeo National Park , this is one of Rajasthan's UNESCO World Heritage Sites.
3.Mehrangarh Fort, Jodhpur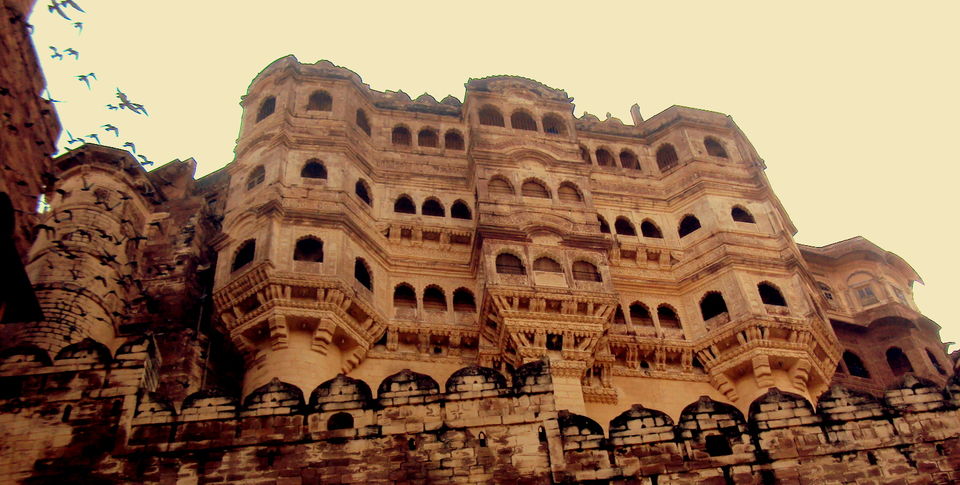 Described as 'The work of giants' by Rudyard Kipling, the Mehrangarh fort echoes the spirit of the Rathores.
4.Ranthambore National
Once upon a time, hunting grounds for the 'Maharaja's' now, largest National Park in Rajasthan.Get a glimpse of the majestic Tiger up-close and personal.
5.Chittorgarh Fort
Spanning about 700 acres the Chittorgarh is one of the greatest forts in Rajasthan.
Things to do in Rajasthan
1. Flying Fox
Flying Fox at Mehrangarh Fort in Jodhpur is a must try ! See how it feels to fly without wings!
2. Camel Safari
Camel Safaris are availabe on the desert sands enclosing the Holy Pushkar Lake.
3. Hot Air Ballooning
Available at both Pushkar and Jaipur, this experience will be one to remember!.
4. Quad Biking
Quad biking in Jaisalmer is bound to have your blood rushing and heart screaming in joy!.
5. Dune Bashing
Flirt with the sand dunes of the Thar desert. This sandy ride will be one to cherish all your life.
Rajasthan houses over eight UNESCO World Heritage Sights. With seamless blends of different people and colorful cultures; this land of the Sun is bound to leave you feeling warm and fuzzy inside.
Featured image Courtesy: urstoryiq.com
Comments
comments