On the anniversary of 9/11 attacks on US, there was a rocket blast near the US embassy in Kabul. Witnesses report that a rocking explosion was heard on the midnight of Wednesday, and plumes of thick smoke rose into the air near the sight of explosion, as sirens continued to blare.
Embassy employees only heard this message over the loudspeaker: "An explosion caused by a rocket has occurred on compound."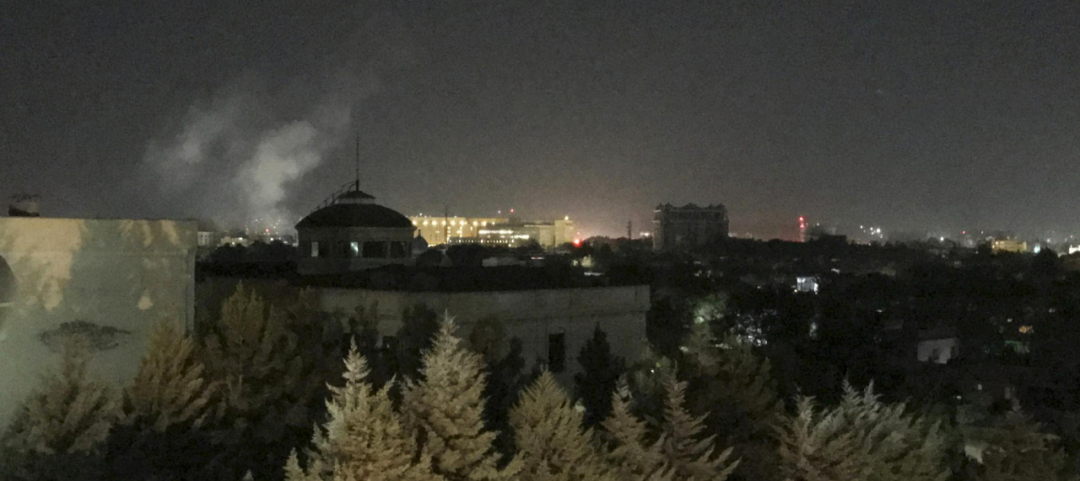 The Associated Press reached out to the US Embassy via call, where they confirmed the news of blast but refused to reveal more details.
Taliban has vowed once again to fight US:
This is the first attack in Kabul since Donald Trump suspended the peace talk with Taliban that was supposed to end the 20-year long war on Afghanistan. Although Trump has acknowledged in the past the wasteful expenditure of billions of dollars in this two-decade long war, he has taken no step to effectively ensure peace.
Out of 100,000 troops which were initially deployed in Afghanistan, 14,000 still remain – at a great risk to their own lives while people die on both sides.
After Trump called off the peace talks, Taliban has pledged to continue fighting against US. Taliban spokesperson Zabihullah Mujahid said that "US would regret turning away from the talks that were negotiated from the both sides."
We had two ways to end the occupation in Afghanistan. One was jihad and fighting, the other was talks and negotiations. if Trump wants to stop talks, we will take the first way and they will soon regret it.
20 years of war has failed to eliminate Taliban
US has been at war in Afghanistan after the 9/11 attacks of 2001, and after billions of dollar spent and hundreds of thousands of lives lost – Taliban is still very much alive and kicking.
This whole event unfolded after the car bomb attack that happened last week in which several people had died including an American soldier. Trump cited this as the reason and ended the talks, after which Taliban has been adamant on more attacks. This rocket blast at US embassy could just be the start of another unfortunate series of cataclysmic events.
Featured Image Courtesy: Onmanorama
Comments
comments