For some people, no matter how much they try, they simply cannot cook. Their relationship with cooking seems impossible to them, and to those who probably have to clean the mess around them. For them, a simple task like reheating a pizza is also a task, because they might forget to remove the chopping tray from underneath it. Imagine! Well, that's just one of these 18 scenarios. Some others also invest humor into their cooking skills, knowing they probably would never be able to cook the originals. No matter the reason for these cooking disasters, they're all equally fun and surprising to see.
1. "I made banana bread for the very first time. Follow me for more recipes!"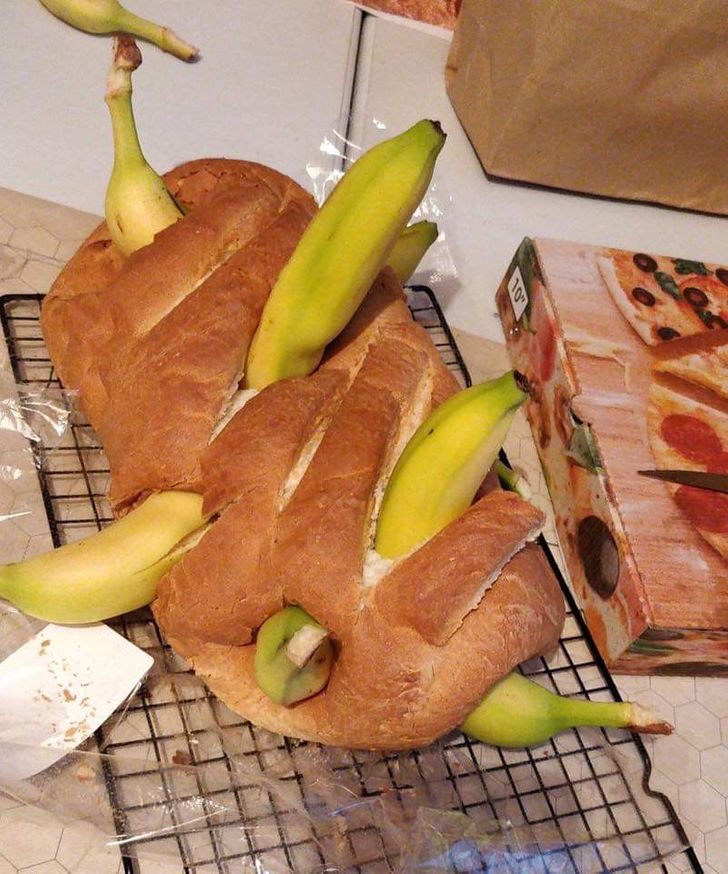 2. "I'm no cook but I didn't expect to screw up a baked potato."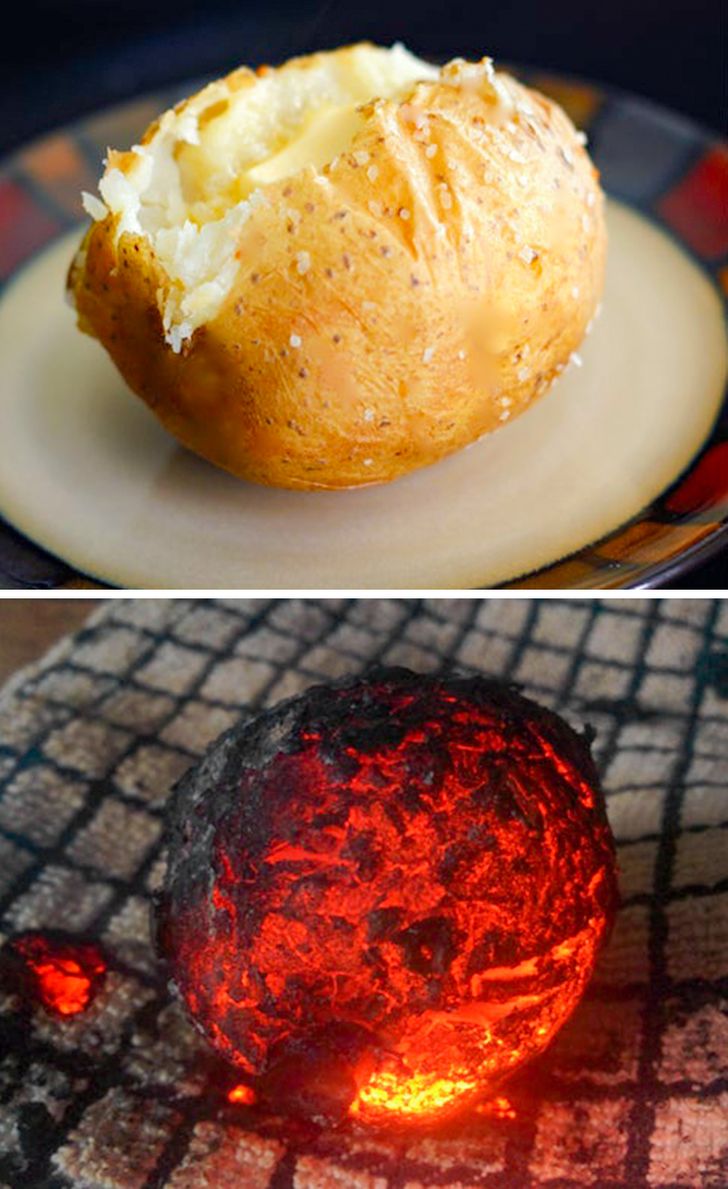 3. So, what did this person want to cut? Just the fish or the fish with the chopping board?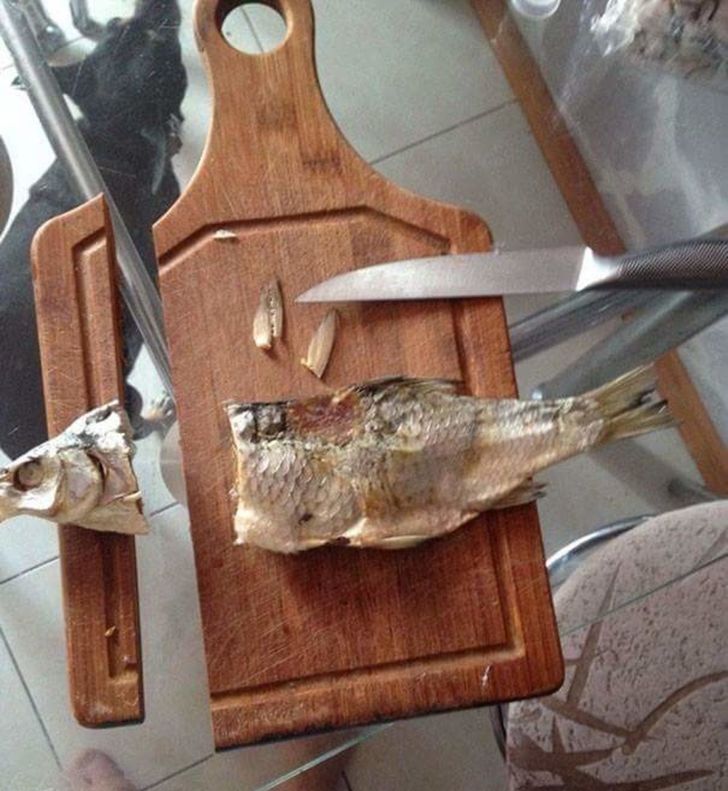 4. So, would you eat a toast that looks as cute as this?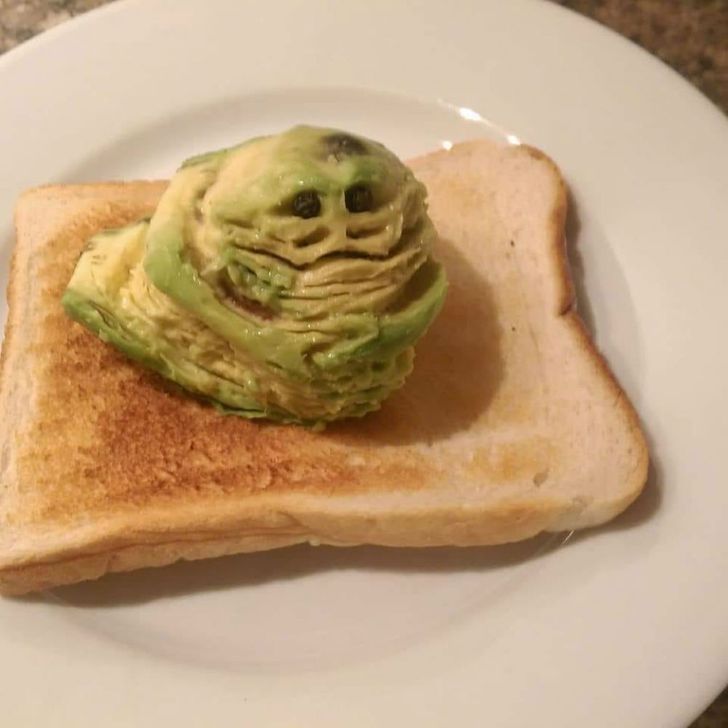 5. Something went wrong here… a lot went wrong here!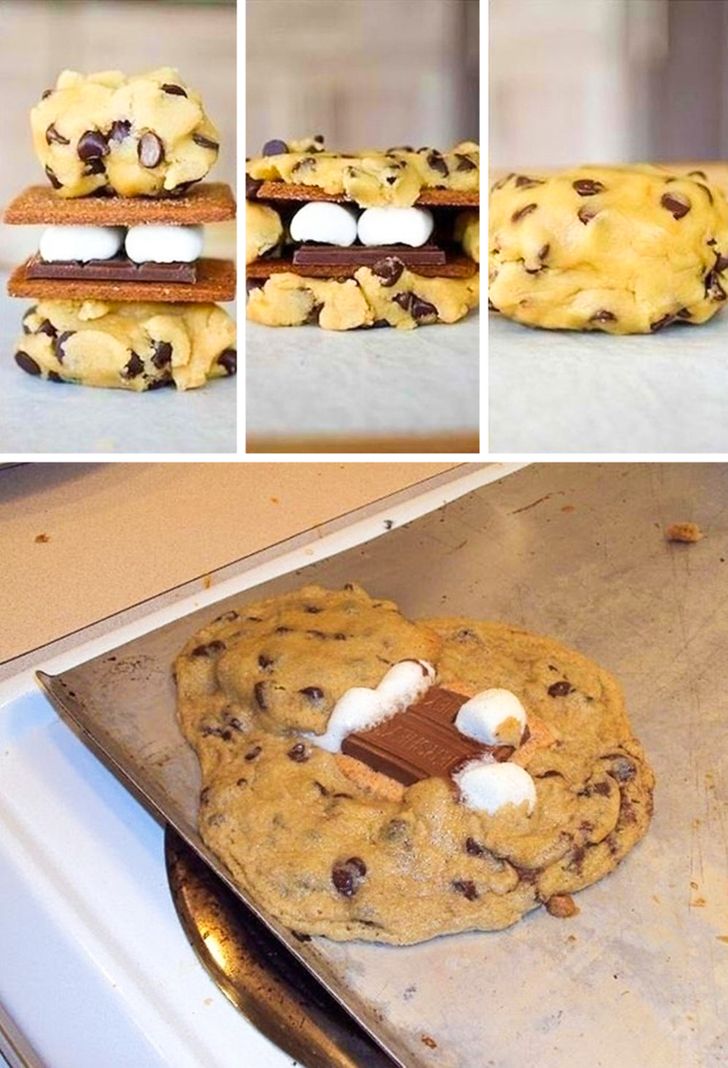 6. "How I look in the mirror vs how I look in pictures"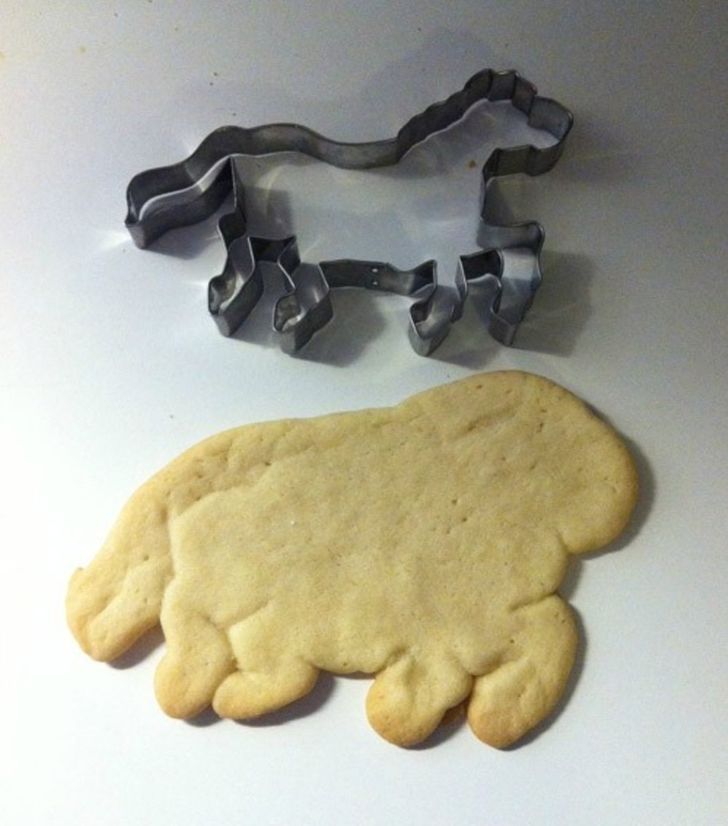 7. "I forgot I was making caramel at work. It's a tad overcooked."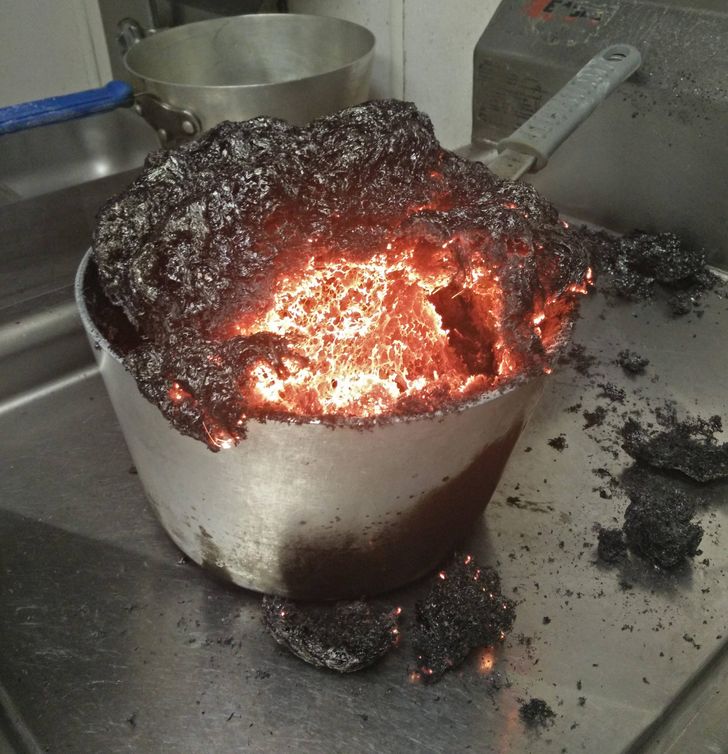 8. "My cousin thought it was a good idea to cook brownies at 1 am and this is the result. He cooked it in a bowl."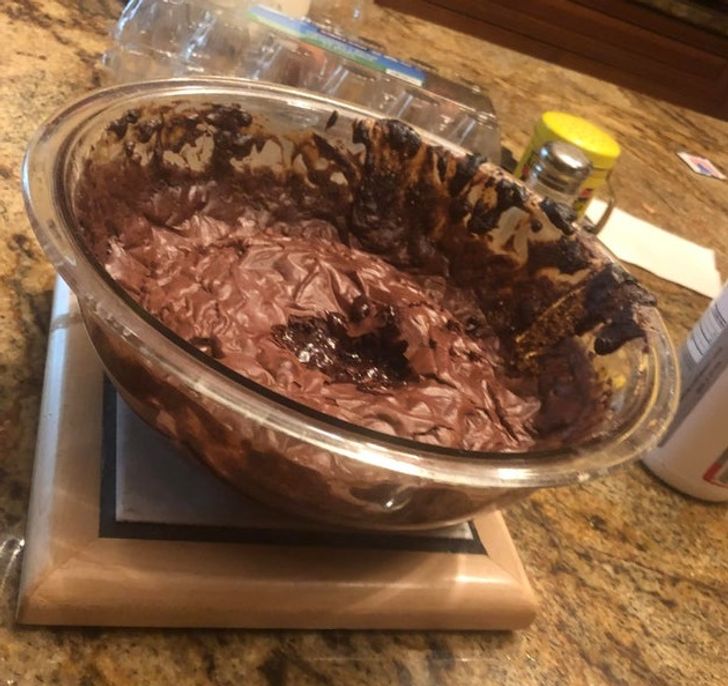 9. "My boyfriend said he'd make dinner while I took Grandma grocery shopping and I came home to bread and carrots. This took him an hour."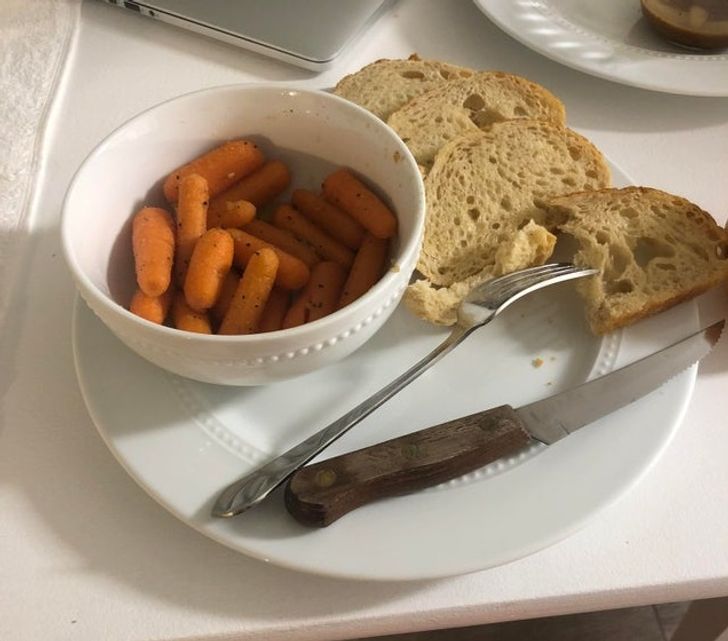 10. "I asked my husband to cut up an avocado…"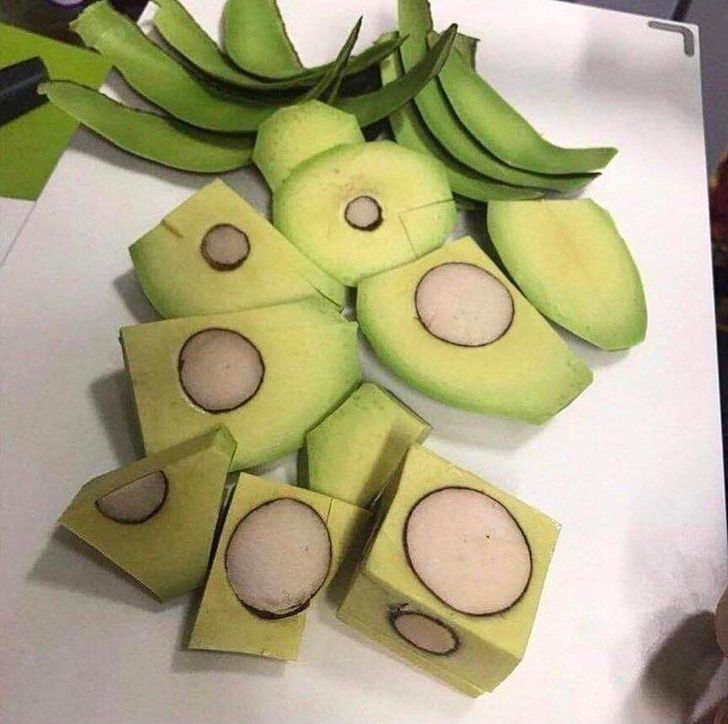 11. "I wanted to cook my wife a fancy meal so I started with chicken stock. After simmering for hours, the recipe said to pour it through a strainer."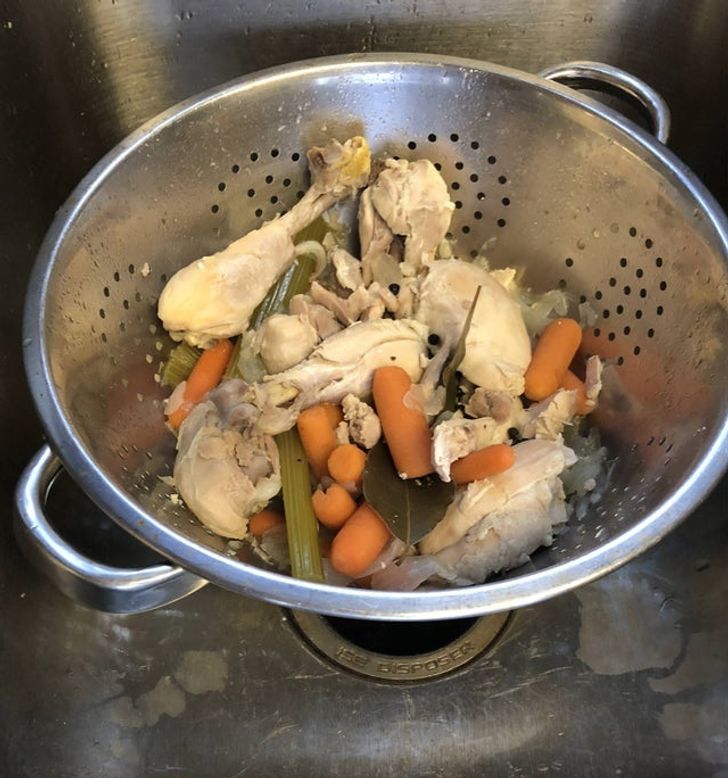 12. "I thought it was glass."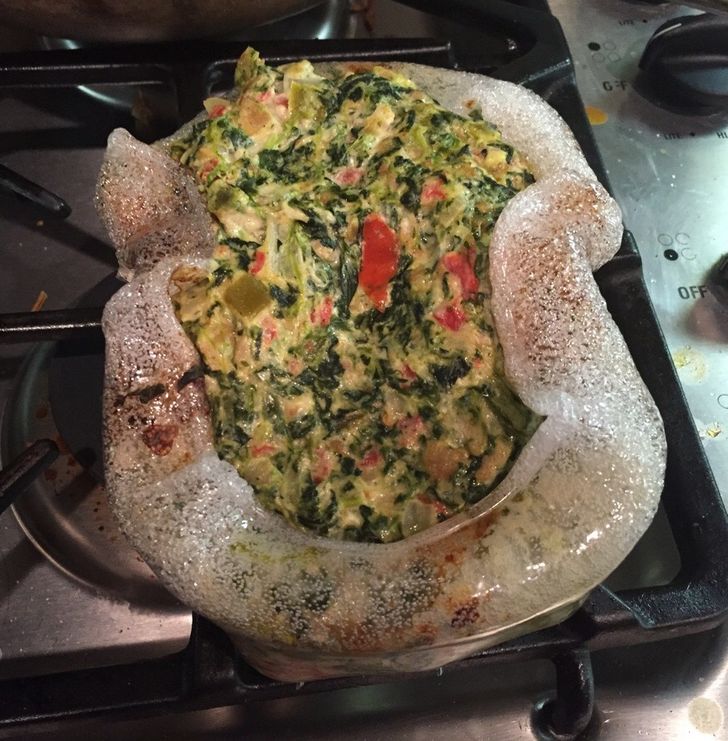 13. Who cares about the chopping board? It's the pizza that matters!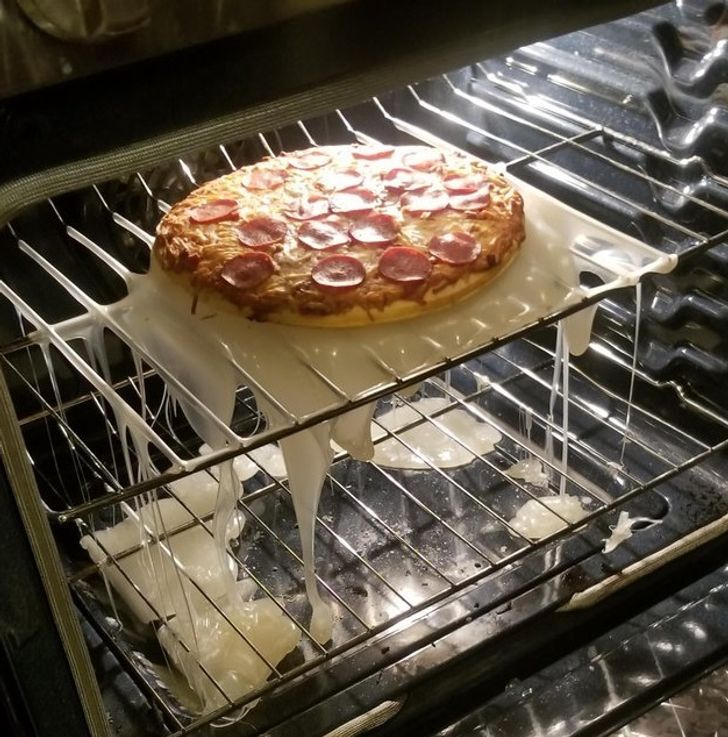 14. A helpful gadget or a hazardous one? Hmmm!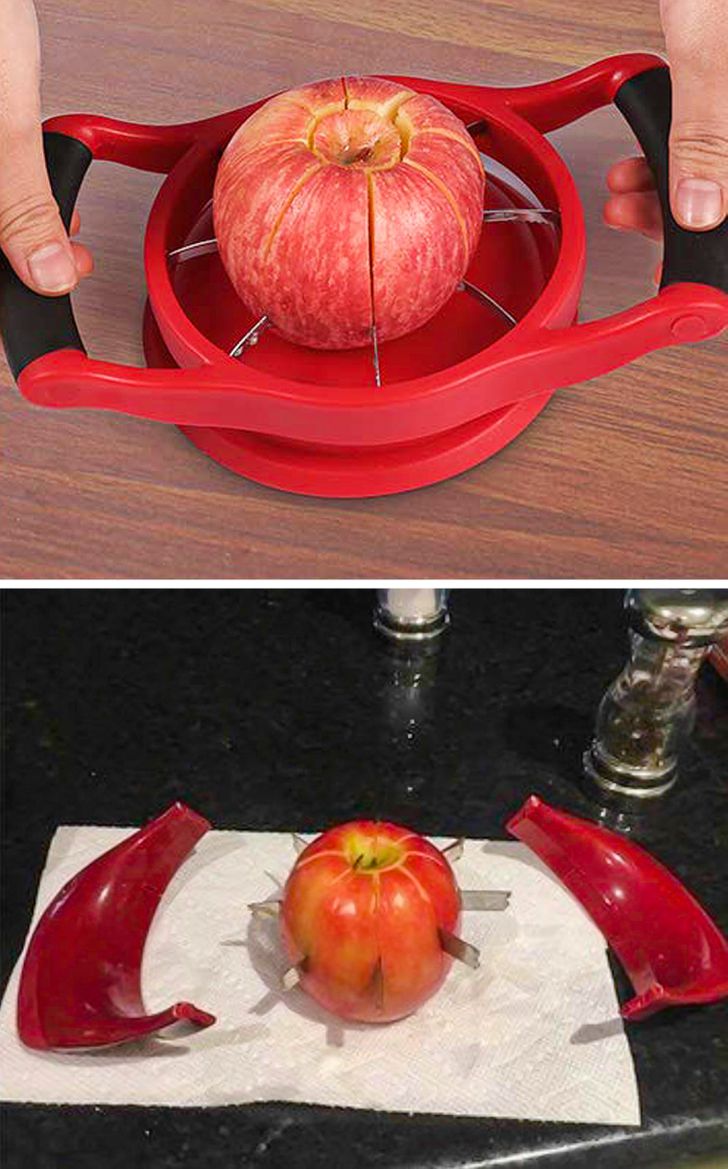 15. Now now… this person was just trying to cook rice. Who knew it would look like noodles?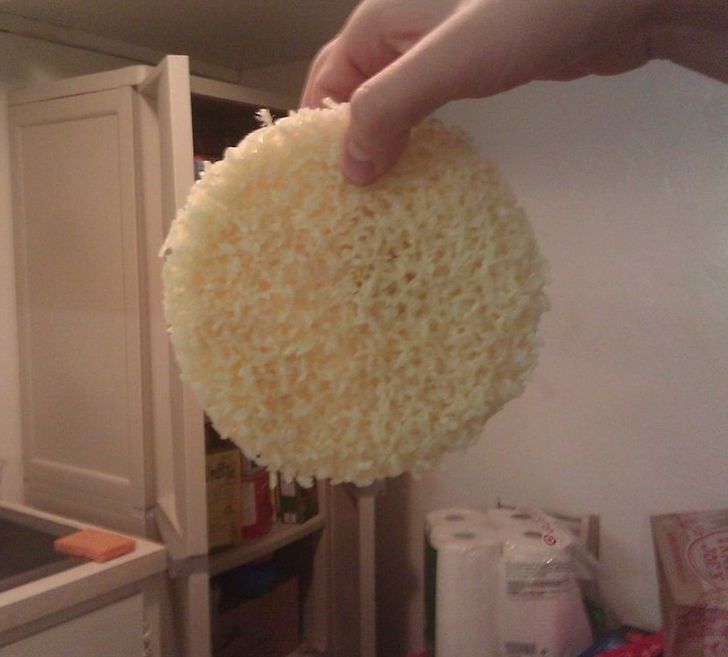 16. Okay, clearly, this one is epic!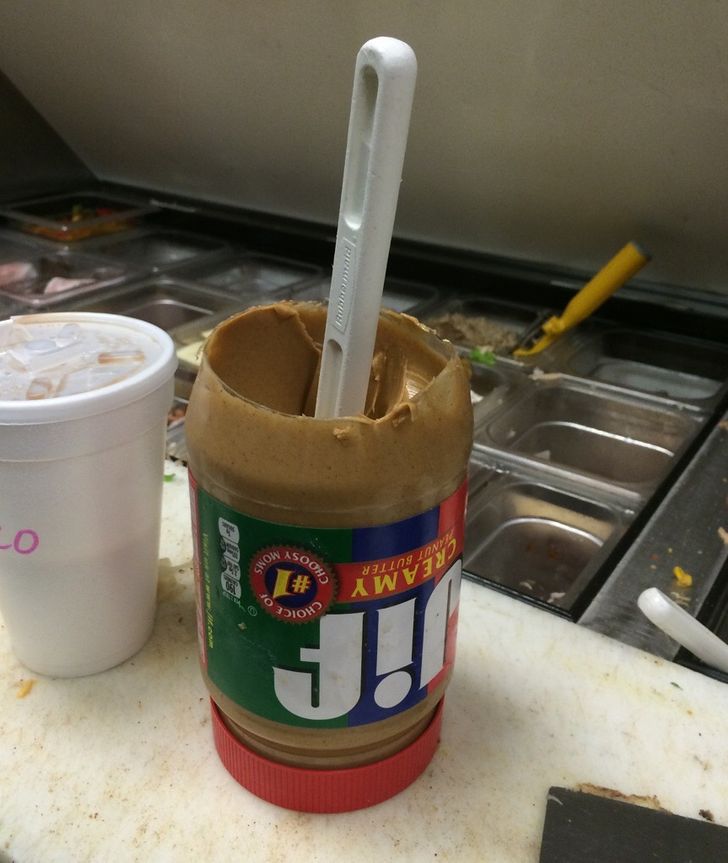 17. "Bless my wife's heart. She put sour cream, salt, and pepper on the tilapia before she realized she didn't even open it."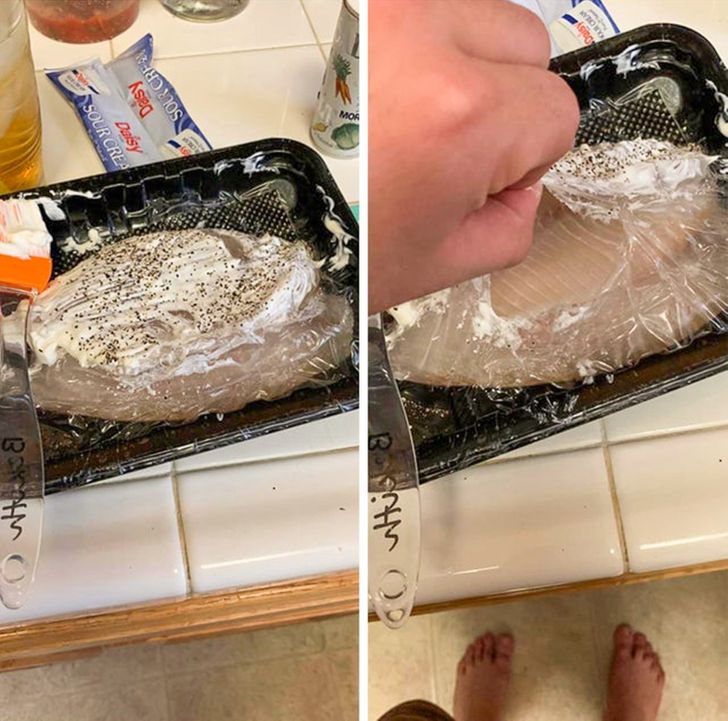 18. "The wife tried a Babybel for the first time. She's not a fan."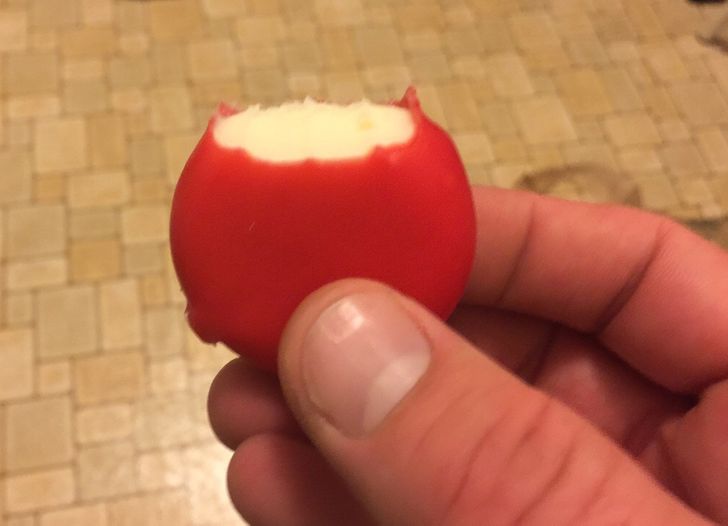 Comments
comments