There is nothing more innocent than children. The purity of their hearts can be clearly seen through their eyes.
Abdullah Aydemir, a photographer from Istanbul, is a firm believer in the same. He believes that children's eyes are a reflection of the universe. He is dedicated to capturing the hypnotic glances of children on the streets. In their beautiful portraits, you can see the immense beauty of these children through their eyes.
In this article, we are sharing 15 of the spectacular photos clicked by Abdullah. These children's eyes caught his attention, and we are sure you can't afford to miss these expressive photos.
Take a look and share your take in the comment section!
1.
2.
3.
4.
5.
6.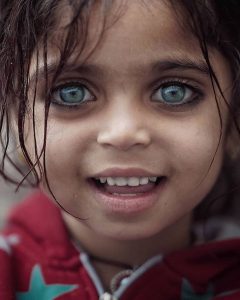 7.
8.
9.
10.
11.
12.
13.
14.
15.
Comments
comments