Whatever your reasons for cutting back on the booze, the most challenging part can be finding a satisfactory substitute for your favorite serve; for too long, non-alcoholic alternatives have failed to quench the 5 o'clock craving; let's face it, we've all been burned by a tasteless low, ABV "beer" in the past. But now – thanks to a wave of innovation by distilleries and breweries across the globe – there's a whole host of authentic tasting go-to's for when sobriety strikes. Find our selection of the very best non-alcoholic drinks below.
What's the difference between low-alcohol and alcohol-free?
Regarding product labeling, non-alcoholic, low alcohol, and alcohol-free all have slightly different meanings. According to current UK government guidance, drinks containing 0.05% ABV or less are labeled alcohol-free or non-alcoholic, while drinks of up to 1.2% are labeled low alcohol.
Europe and the USA operate under less stringent measures; 'alcohol-free' refers to anything below the 0.5% ABV threshold, so it's worth double-checking the ABV when purchasing imported products like American IPAs or German beers.
1. Caleño Dark & Spicy Tropical Non-Alcoholic Spirit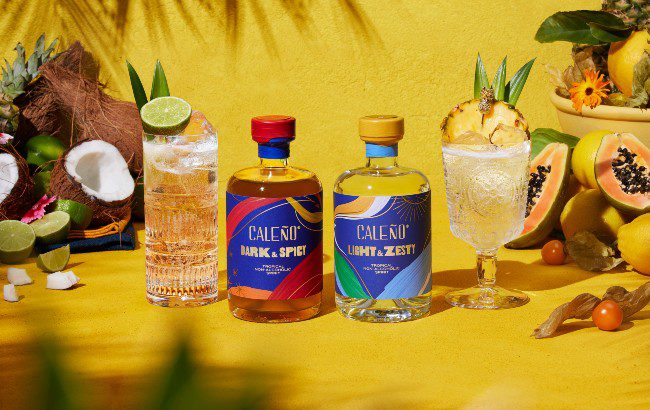 If a Dark & Stormy is your drink of choice, this spiced spirit – topped with quality ginger beer and a generous squeeze of lime – will prove a worthy stand-in. Reassuringly golden in the glass, Caleno delivers heady tropical notes of toasted pineapple, coconut, and a warming ginger finish.
£15 / 50cl; 0.0%
2. Sea Arch Non-Alcoholic Coastal Juniper Distilled Spirit
Packed with samphire, sea kelp, and coastal juniper, Sea Arch is as refreshing as a dip in the North Sea without going all, Wim Hof. Clean minerality and a hint of blood orange sweetness make this our go-to for straight-up sipping, though we'd recommend topping with tonic and a sprig of rosemary for a longer, delicious serving.
£24.95 / 70cl; 0.0%
3. Crodino Non-Alcoholic Aperitivo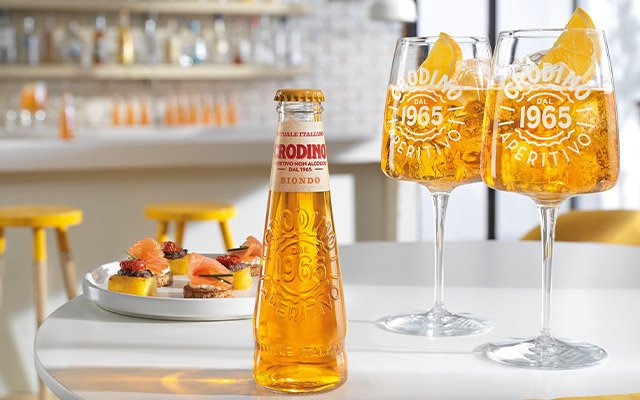 Nothing says la dolce vita quite like an aperitivo and, thanks to Crodino, you needn't swerve the Italian's answer to happy hour. Made by Campari since 1965, consider this the non-alcoholic response to Aperol, with all the well-balanced bitterness and tart citrus flavor. Pour over ice and garnish with an orange wedge for the perfect all-weather spritz.
£5.95 / 3×17.5cl; 0.0%
4. Tanqueray Alcohol Free
Tanqueray Alcohol-Free is the answer when nothing but a classic G&T will do. Combining the four essential botanicals used in its award-winning London Dry (coriander, juniper, licorice, and angelica root), Tanqueray mimics authentic citrus flavor – minus the alcohol.
£15.90 / 70cl; 0.0%
5. Seedlip Garden 108
Seedlip has revolutionized the alcohol-free drinking game in just a few years with its herbaceous blends, which taste remarkably punchy when paired with tonic.
£22/ 70cl; 0.0%
Comments
comments