The kitchen is undoubtedly one of the most important places in a home. It is among the top things that we look for in a house. It is also that rooms in a home where we need a lot of space. There's so many things we need to keep in a kitchen. Starting from kitchen appliances, utility gadgets like choppers, mixers, etc. to storing crockery and other utensils. It is a lot. And it's not just about having these items. It is about strategically building cabinets and spaces in the kitchen in a manner that's easy to use and is also space-saving.
But sometimes, there isn't much place in the kitchen. That doesn't mean you've to cook in discomfort. With some bright space-saving ideas for kitchens, you can, indeed, make your life in the kitchen an enjoyable one! Is this just what you've been looking for? Here goes!
1. It's always a question- "Where to place all the chopping boards and trays in the kitchen?" A holder on the wall saves space!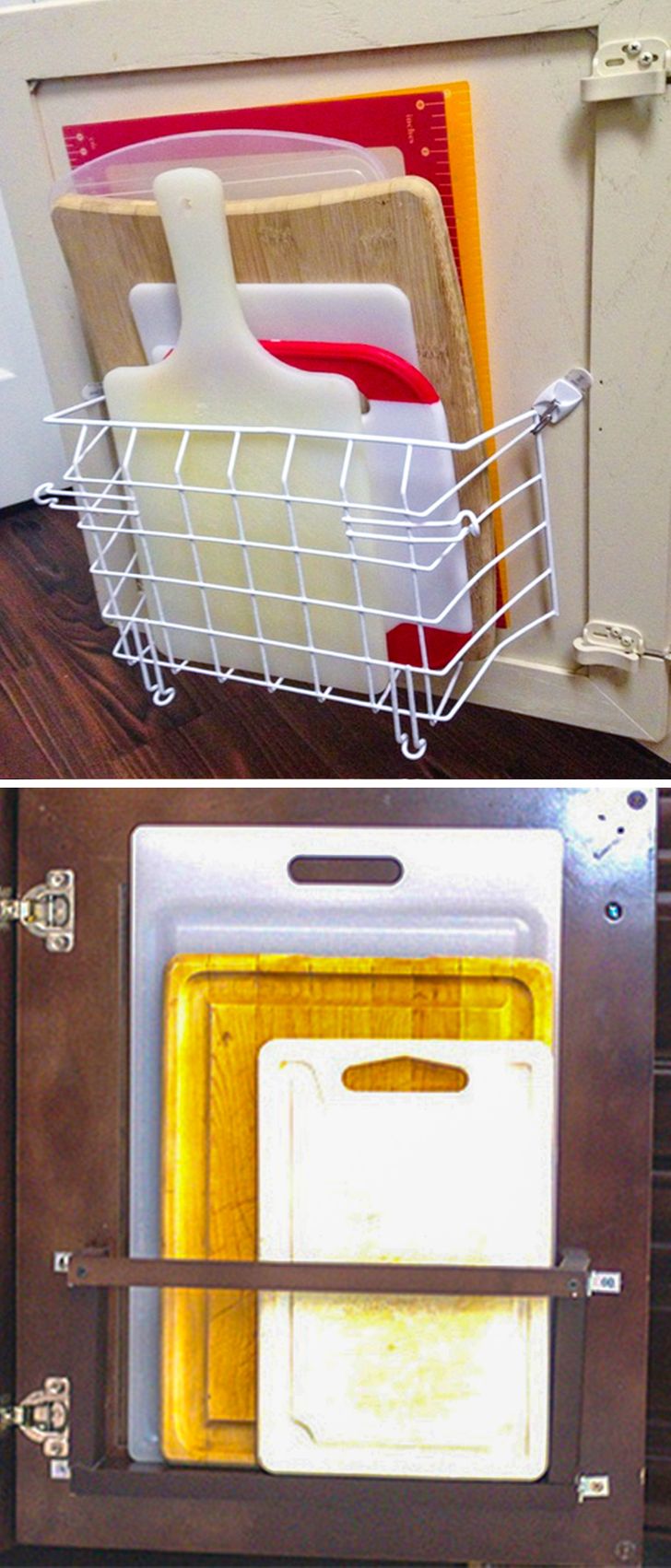 2. Install rotating shelves so getting just what you need doesn't require you to pull stuff out when you need something from the back of the closet.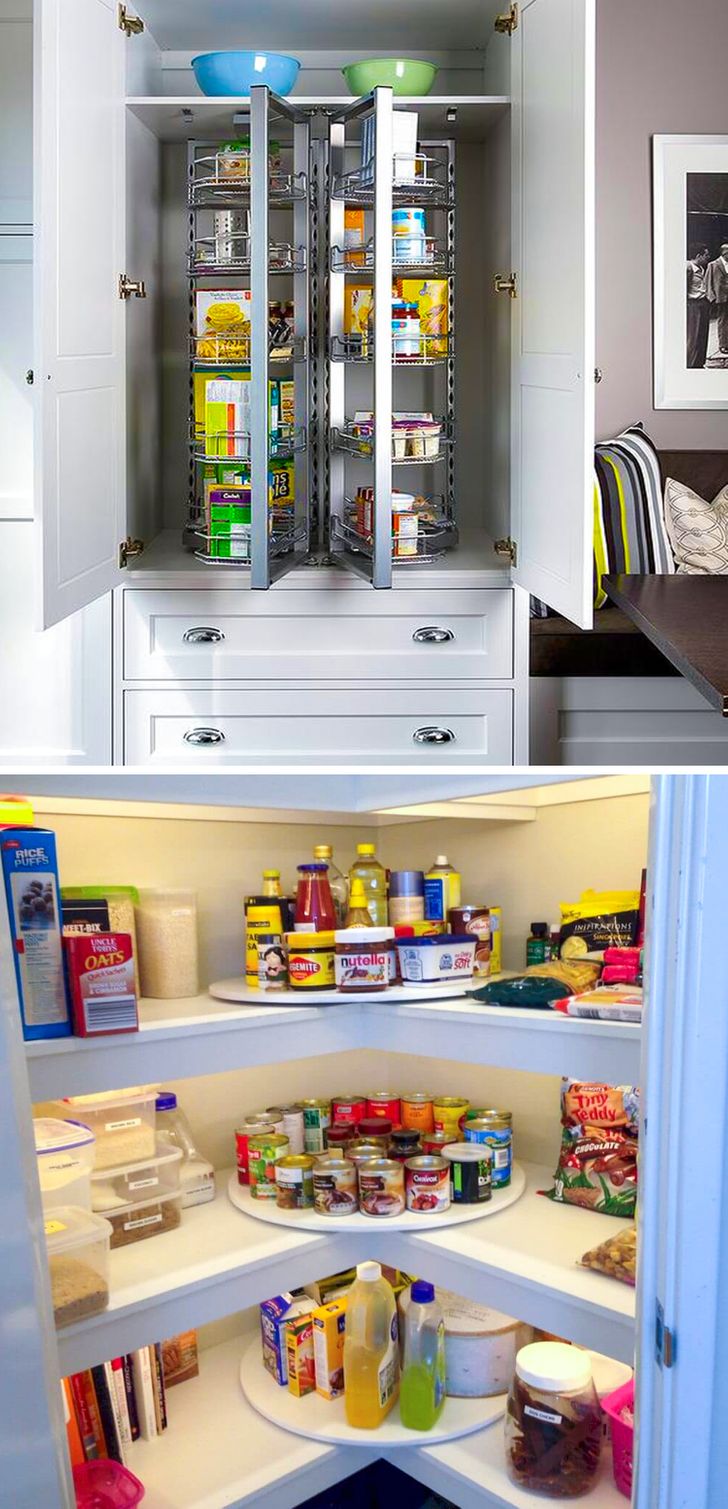 3. The corner space needn't be a waste. Just the way a typical drawer looks. Make it unique and an added storage space.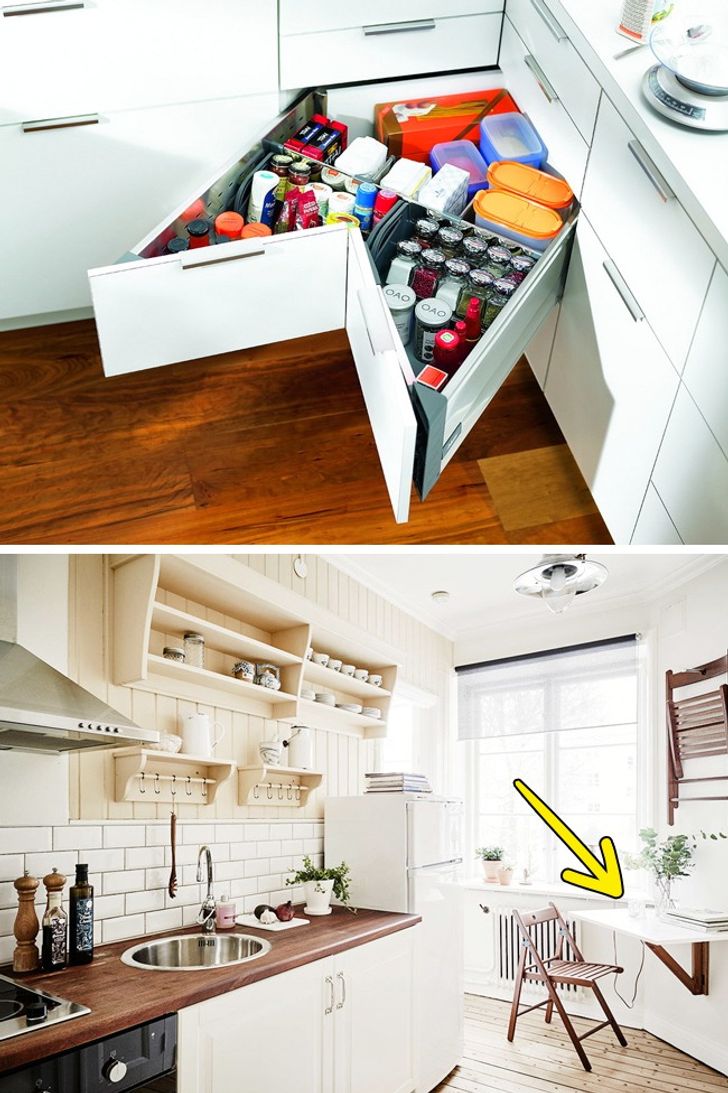 4. Hang cabinets on the walls. It's one of the best space-saving ideas.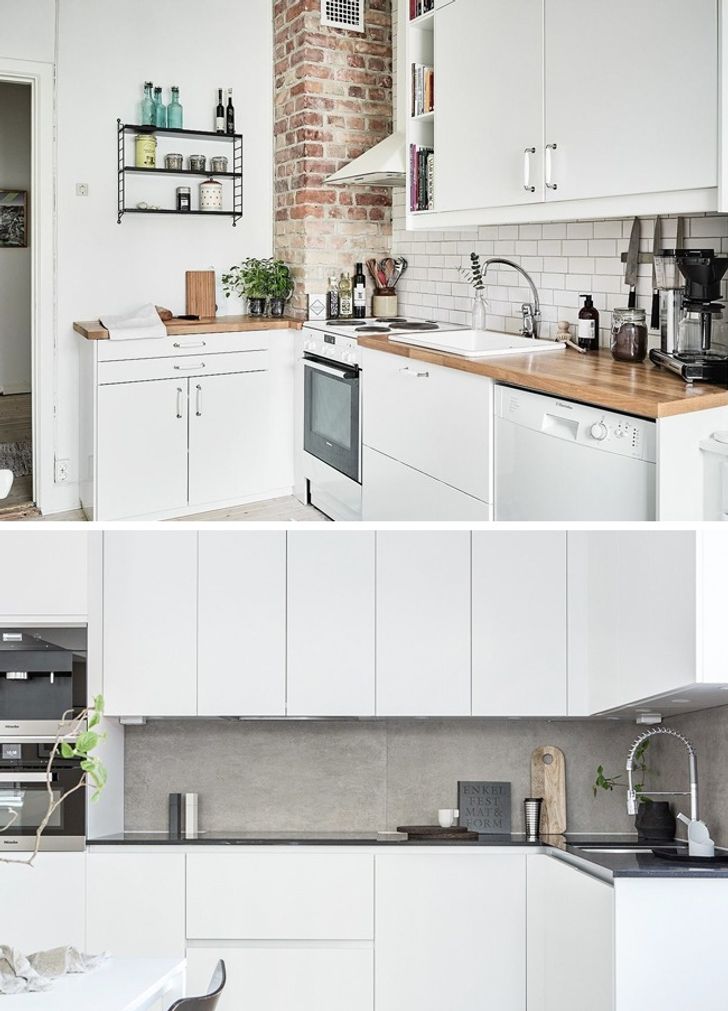 5. Add in rolling shades on kitchen windows. You will realize how it will save some space in the kitchen and also change the overall look.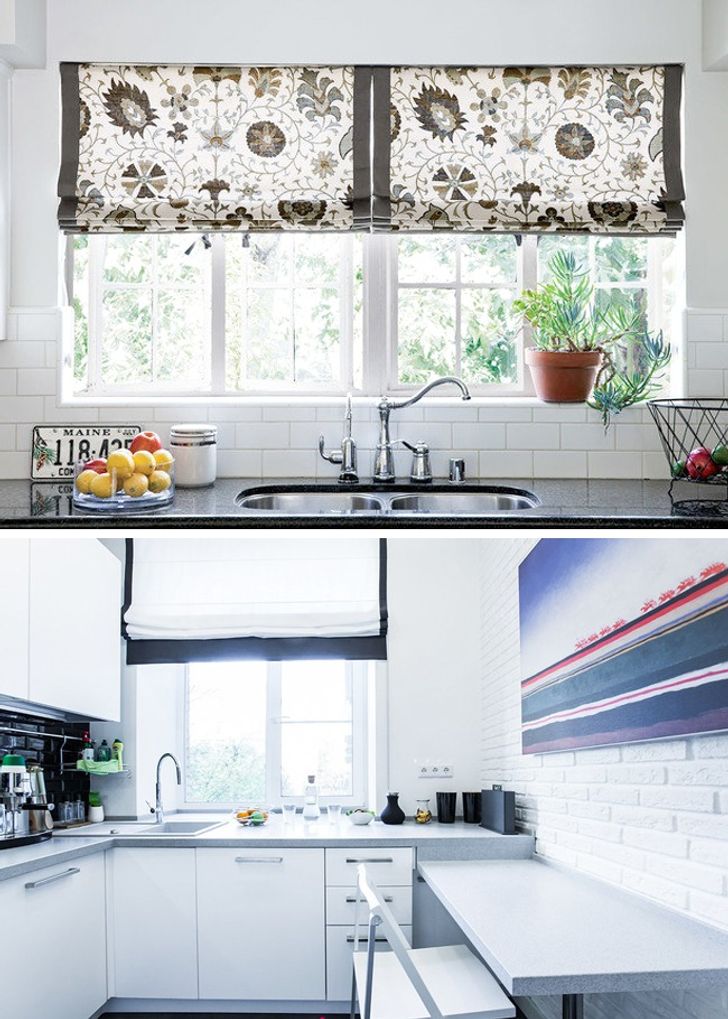 6. Build in the kitchen appliances into cabinets so you have more platform space and floor space in a small kitchen.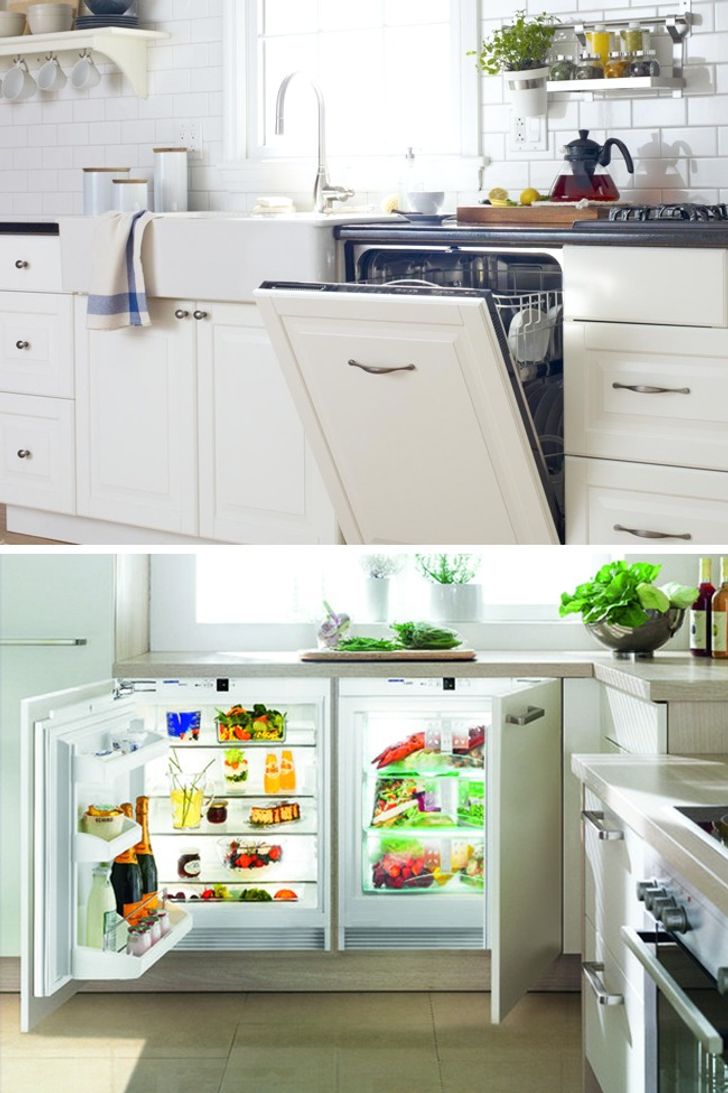 7. How about some pegboards? Hang all your appliances in one place so you don't need cabinets at all.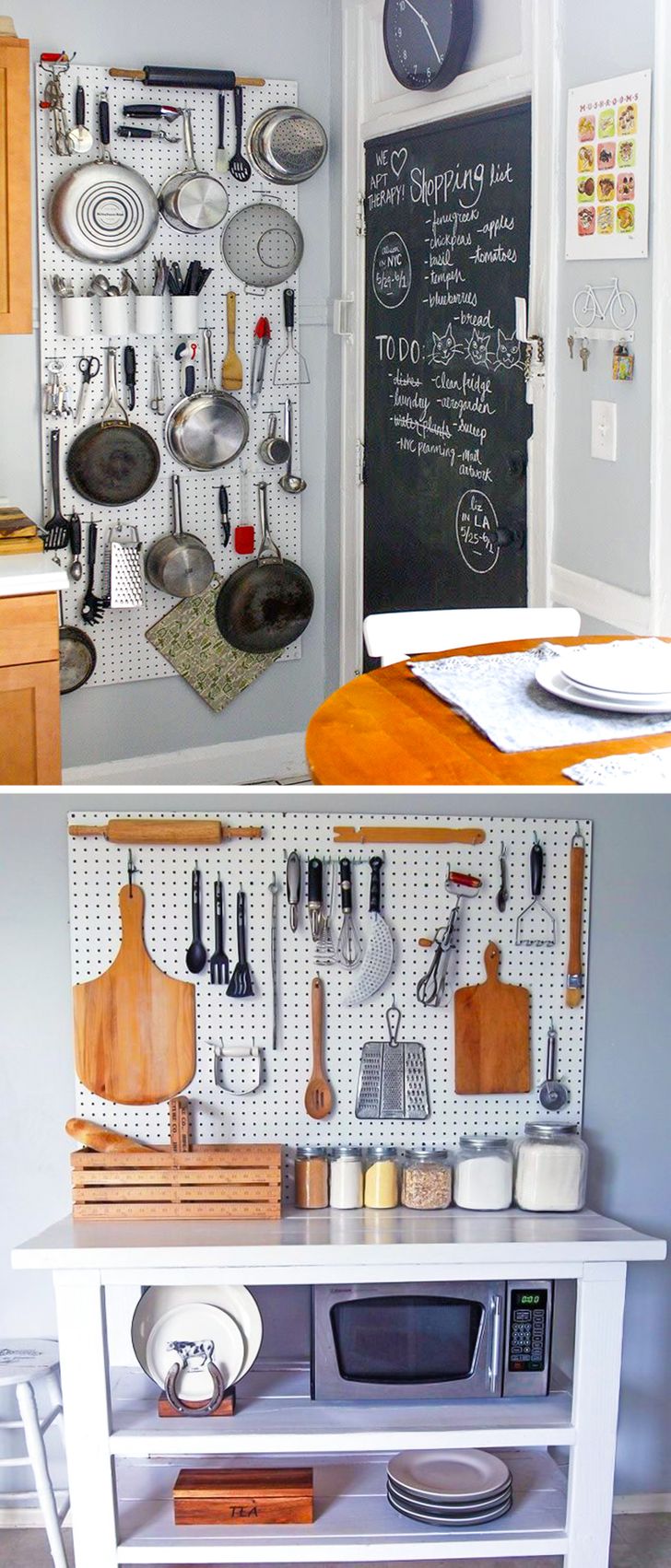 8. Not just cabinets, but also hang up the racks on the walls. You will have more space on the platform. And everything means everything- including a tissue roll so you can use the entire cooking area only for cooking.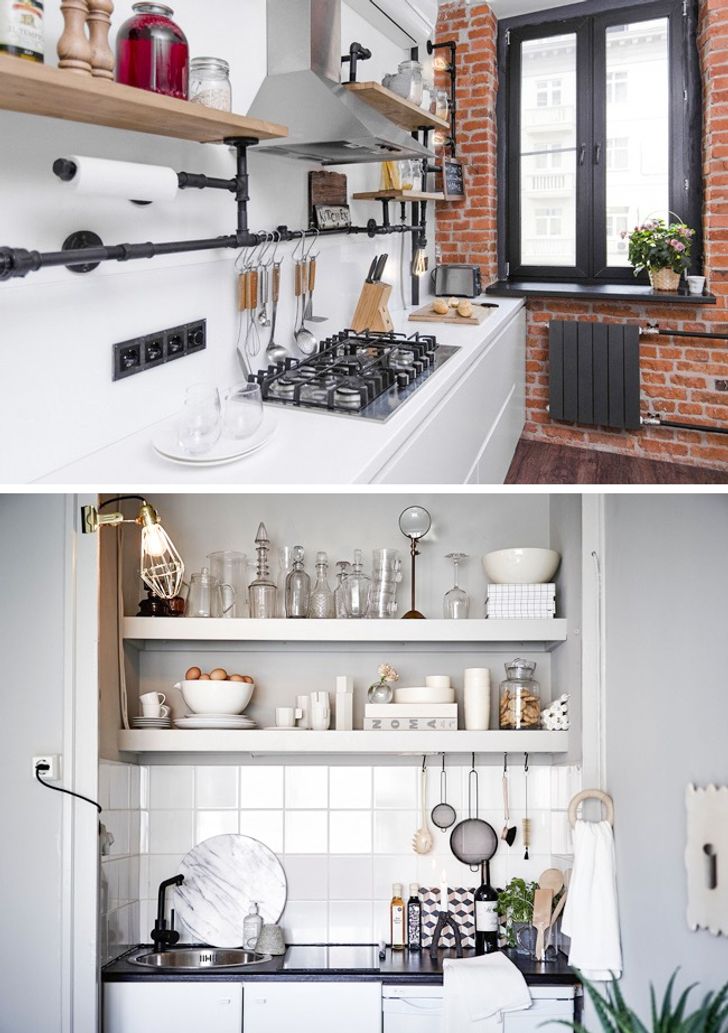 9. Get burner stoves instead of traditional stoves. It saves the extra space that a traditional stove needs.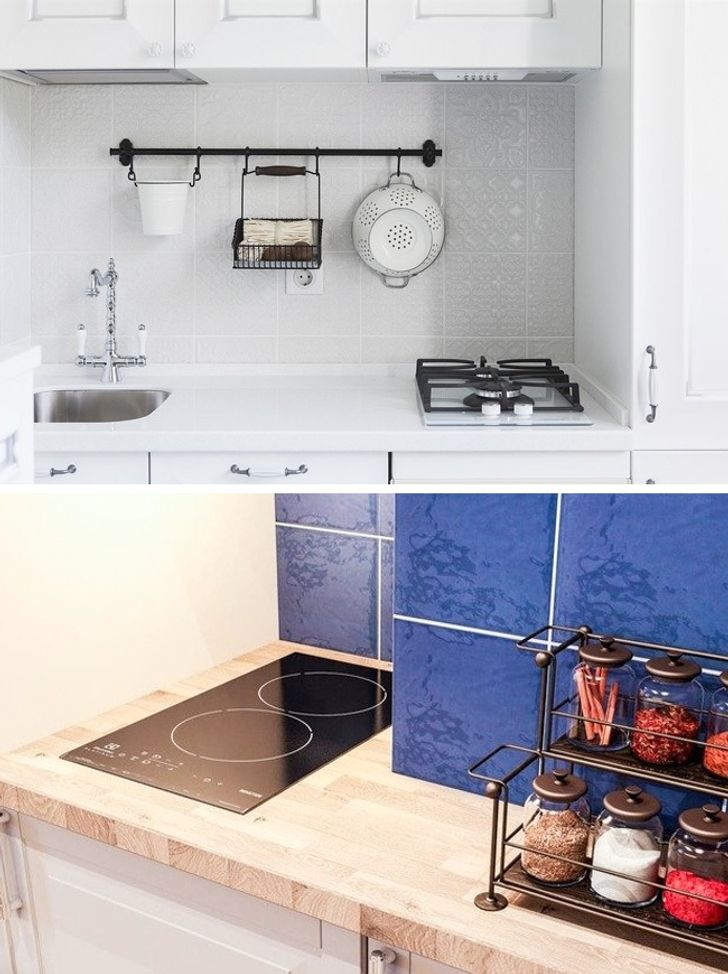 10. There's a lot of space you can use in the kitchen if you remove the door and use that space to get in more in-built cabinets.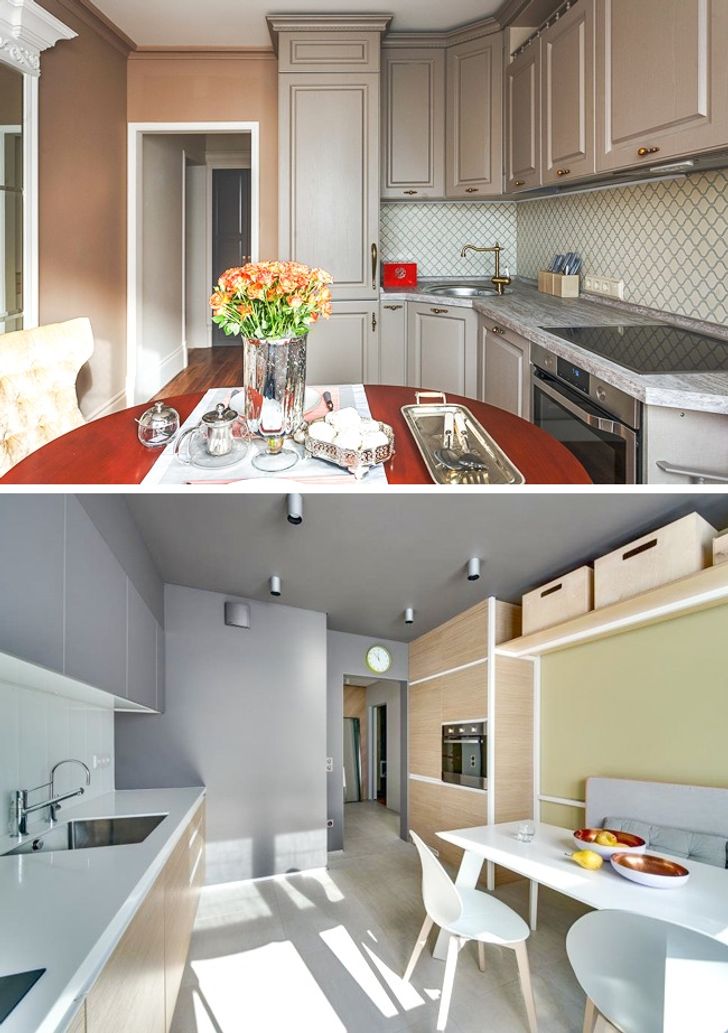 Comments
comments