Cat lover, are you? Then you must know how cats are basically liquid and can fit into anything, any time, anywhere? It's true! Cats are one of those animals that you might have to go on a treasure hunt to find, because they will camouflage themselves into looking like a part of the furniture or the room. Your only hint will be finding the cat through its color. And remember when we emphasize, they could be anywhere- even the places you least expect. They could look like they're melting, flowing, sinking or have readjusted their body so they can go ahead with their naughty, little, curious bit. Flushed down or elongated enough, these cats are simply amazing and amusing at the same time.
Don't believe us? You have two choices- take a look at the 14 photos below or get a cat and experience it yourself. Your call!
1. "I found a weird, oversized furry snake with ears."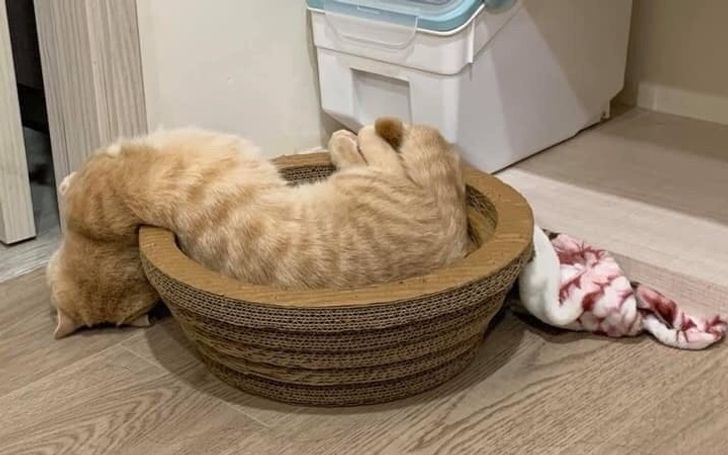 2. "Dripping through the hole in his tower"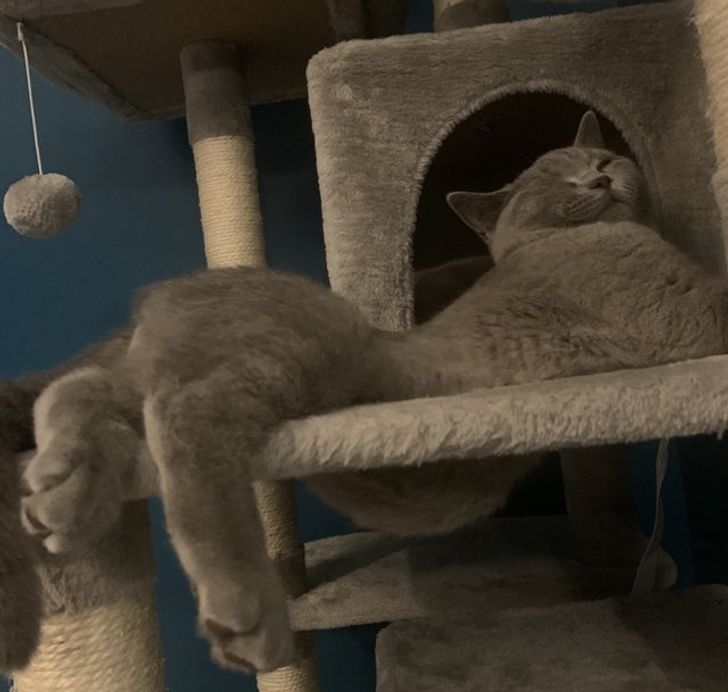 3. "My cat curled up in my vacuum hose."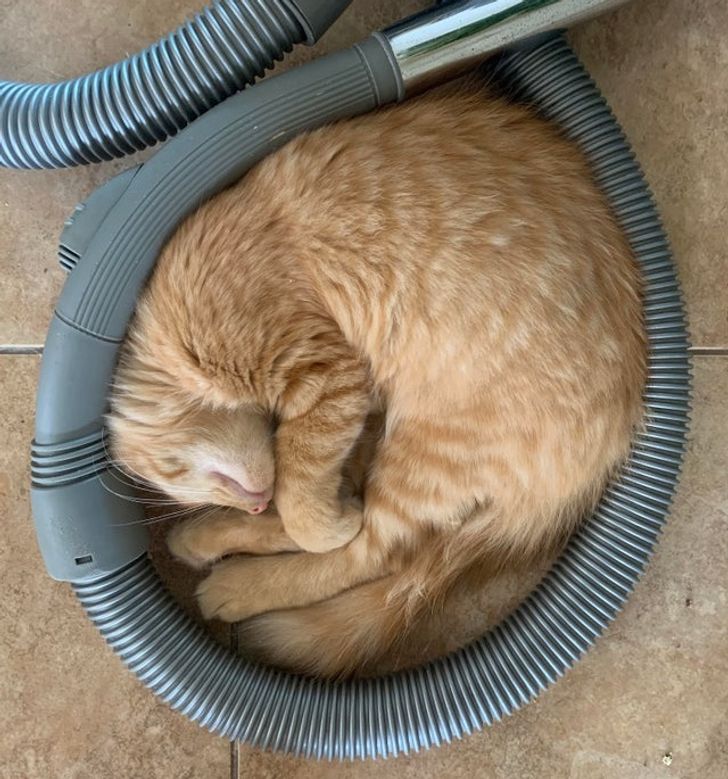 4. "Purrrfect fit"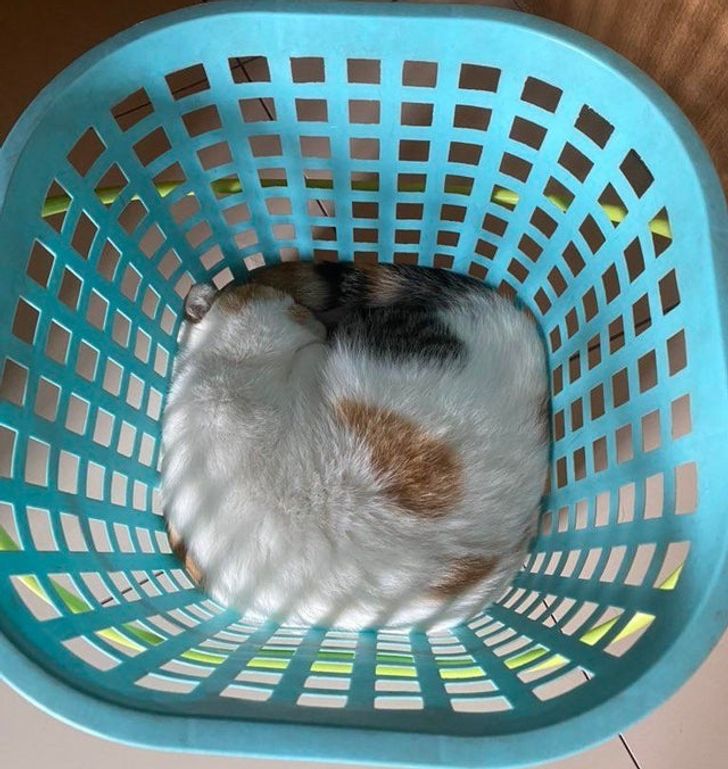 5. "Dang, going to have to get a new couch after I spilled my cat over it."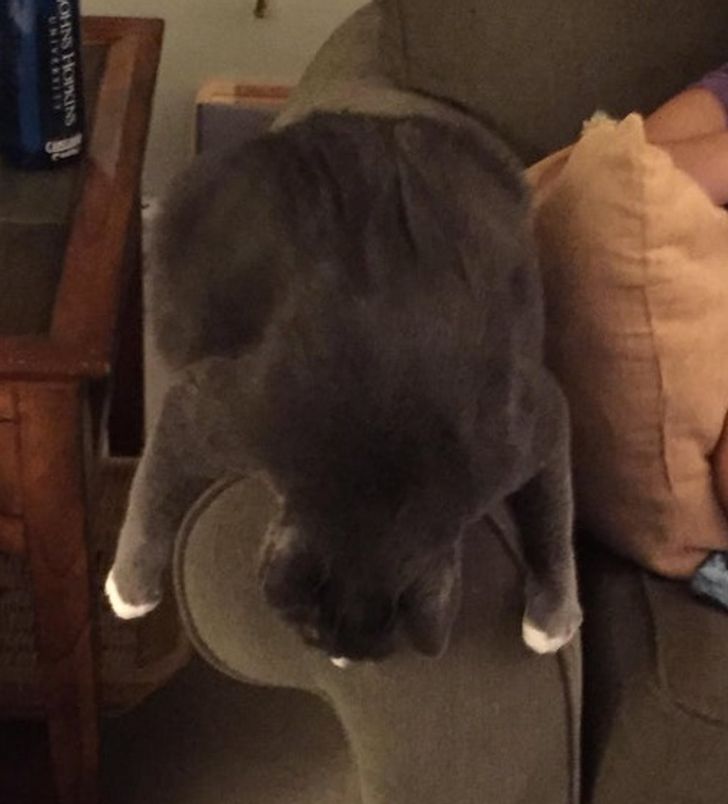 6. "My mom's cat, Tom, just melted all over her."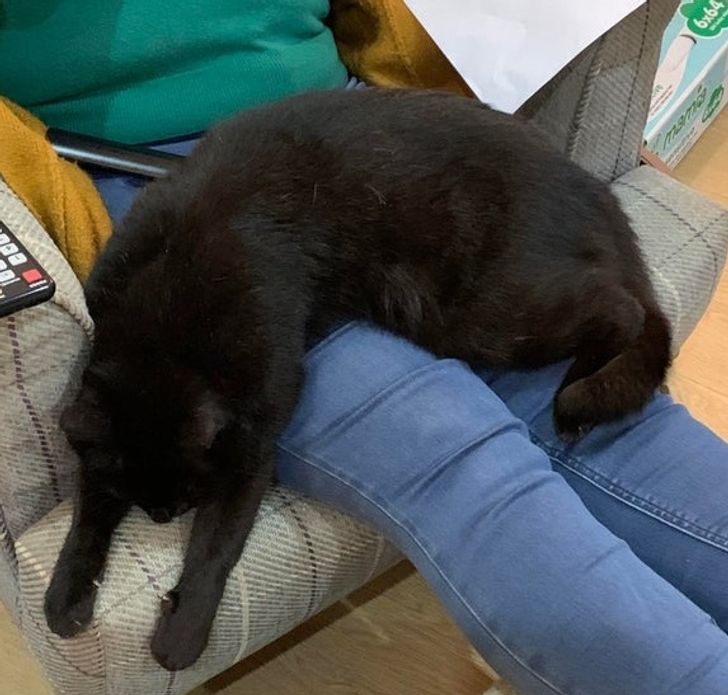 7. "Maybe not quite liquid yet but definitely melting…"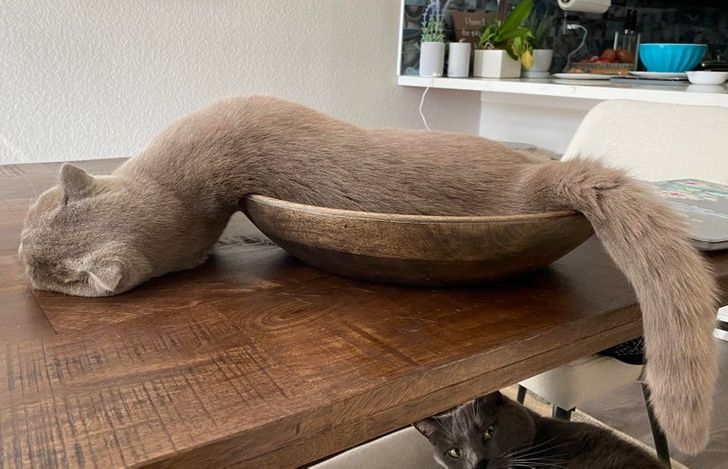 8.  "My cat, looking like he flushed himself down the drain."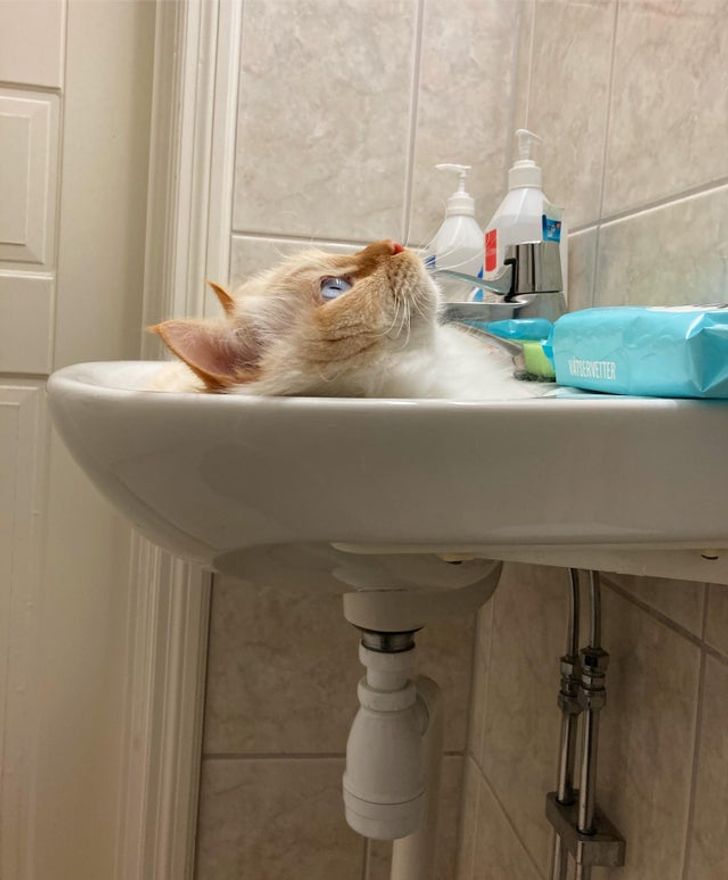 9. "I may have just taken the most important cat photo."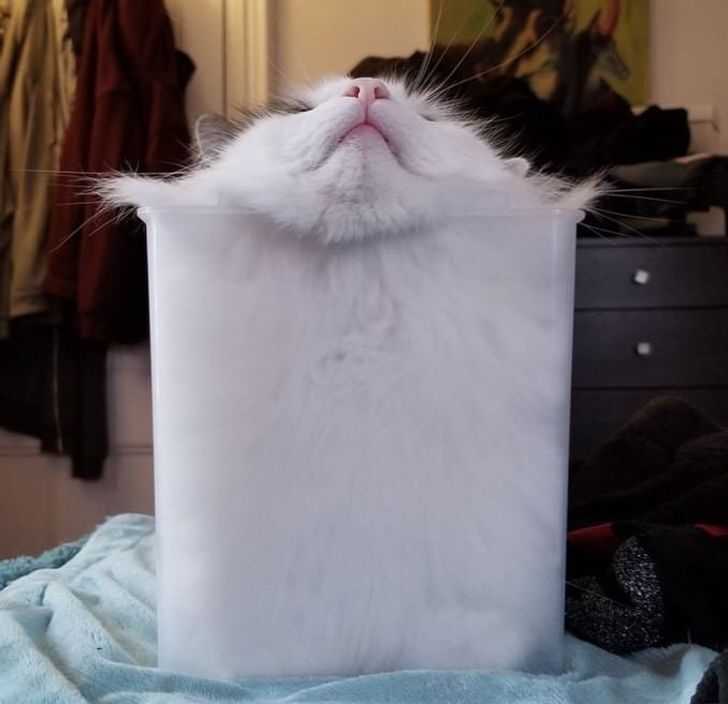 10.  "My cat, Mint, somehow fits in a baguette basket."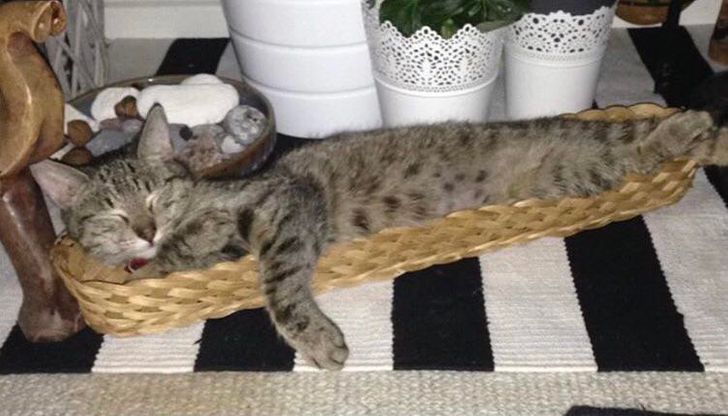 11. How long do you think a cat can stretch? Not long enough? You just lost that bet! Look at this one, all stretched out.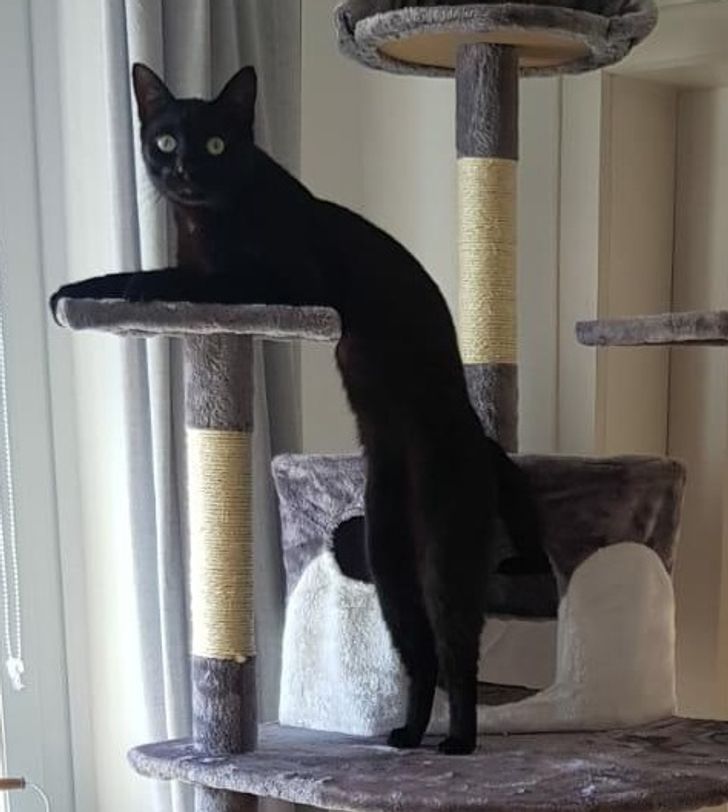 12.  "Spilled my morning cat on the rug…"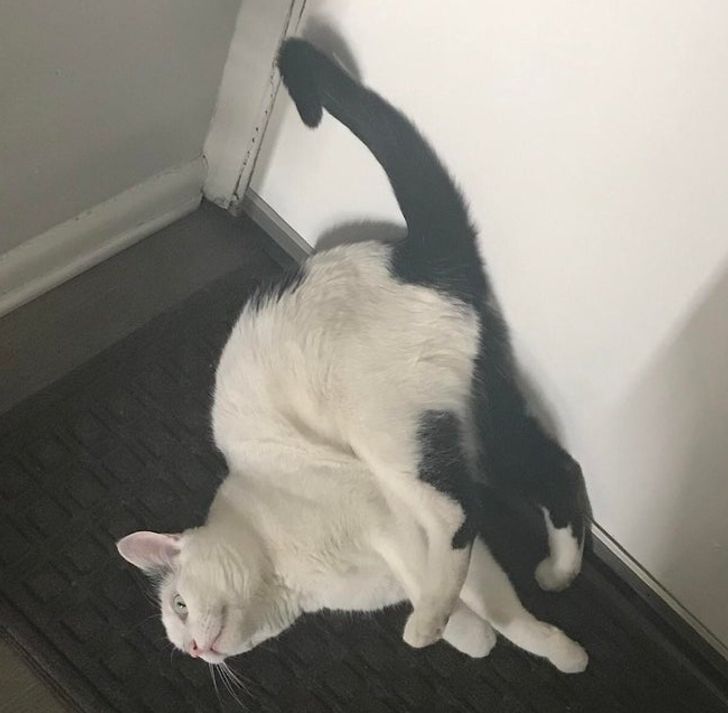 13. "Melting through my girlfriend's hands (also, long boy)"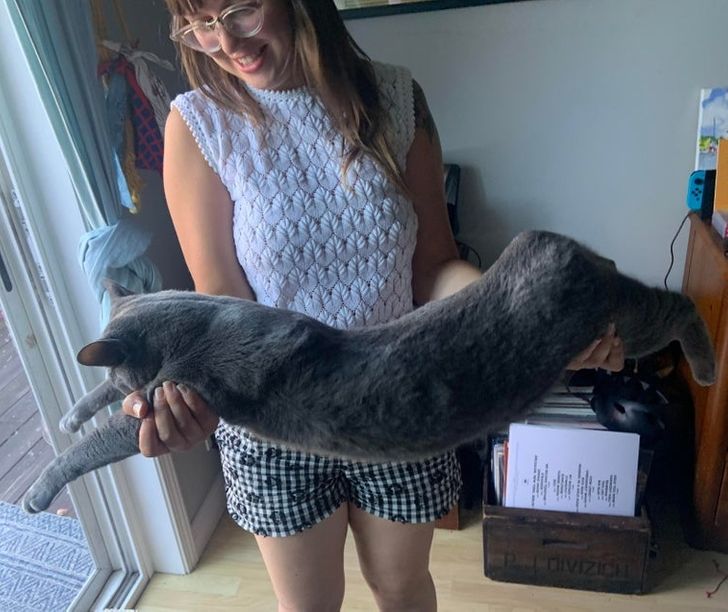 14. "This is Basil, and he's 1 gallon."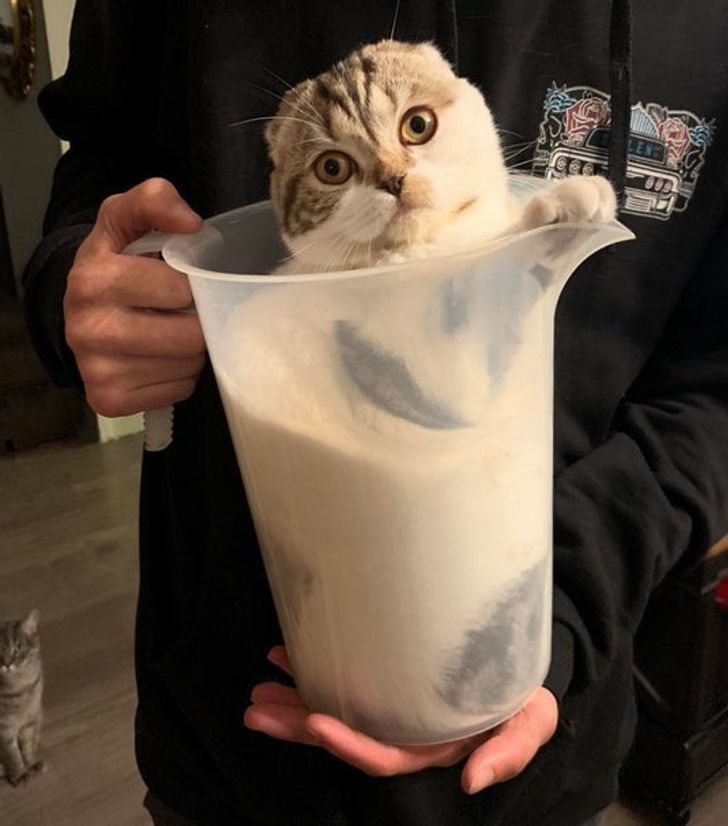 Comments
comments