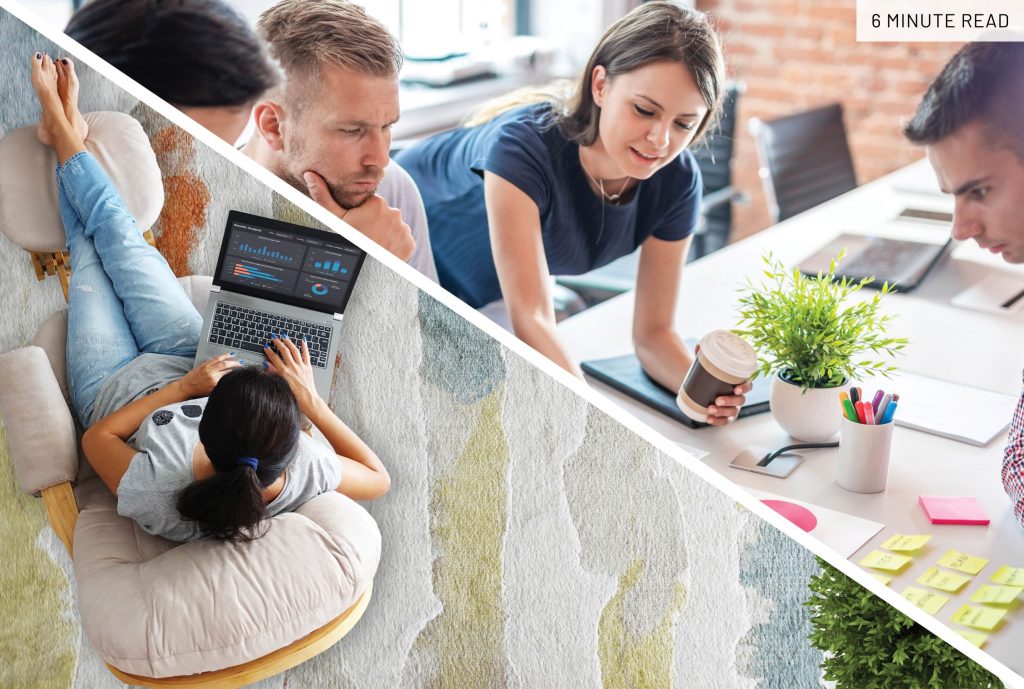 What is nomad life?
Nomadic life means moving from place to place rather than staying in one place for a long time. The reasons for constant movement can be as simple as finding cheap accommodation, seeking adventure and flexibility, or simply moving for no particular reason. Compared to before, the modern nomad lifestyle (or digital nomad lifestyle) means that the office has become a laptop or a phone, freed from manual labour. This allows you to work from anywhere as long as you have an internet connection.
Characteristics of nomadic life-
Behind picturesque beach sunsets and romantic mountain peaks, there are many things to consider before going on a nomadic voyage. First of all, understand that the nomad lifestyle is only for some. Below are the characteristics of the digital nomad.
You constantly change places:
Do you like the idea of being stable in one place? A nomadic lifestyle is not for you. Every six months, the average digital nomad relocates. If a digital nomad remains put for an extended period, it is not considered a nomadic lifestyle.
A minimalist mindset:
Throughout history, to this day, nomads have moved lightly. Modern nomads travel with backpacks and suitcases. As long as you have a laptop and internet connection, you can work remotely. If you own a lot and are conscious of having a lot of space, this may not be for you.
Adaptability:
One of the essential qualities that nomads must have is adaptability. Nomad life is only sometimes comfortable. The accommodations can be terrible, the weather is unexpected, and those around you may occasionally be friendly. It's tested in various situations, so it's adaptable and ready for anything.
Few or no attachments:
Digital nomads rarely bond because they move quickly from place to place. For them, this lifestyle is more important; they tend to be less intense than any relationship and so clingy than the average person. The nomadic lifestyle isn't for people who get attached to people, places, and things.
Pros and cons of nomad life
Pros-
1. Freedom and Flexibility
The ultimate ideal for many is the freedom to work remotely while travelling the world. This may be the biggest attraction of digital nomads. Work early in the morning with a beautiful beach backdrop over a hot cup of coffee, or work in the evening with a glass of wine after a day of sightseeing.
2. New experience
The nomadic way of life will let you experience new things. There are many fun things to explore while travelling, from kitchens to activities. Meet new people, learn about other cultures, and share new adventures daily.
3. Affordable
Life as a digital nomad is cheap. Save even more by spending less on rent, transportation, groceries, and other essentials. This is where the minimalist mindset comes in handy.
For example, answering machines, staying in hostels, and cheap vacation rentals are great ways to save money on living expenses. Travelling with a reusable water bottle with a built-in filter, using public transport instead of a taxi/car/cab, and spending less money on gadgets, clothing, etc., can help.
4. Learn a lot about yourself
One of the underrated benefits of nomadic life is learning more about who he is. As you travel around the world, you are bound to encounter situations that make you happy and others that don't. Solving these problems will help you think quickly, keep calm in difficult situations, and overcome obstacles. Hard times make good times better. Nomadism builds character and self-confidence, which are very important for any lifestyle.
5. Being creative is allowed
Constantly moving from place to place, our nomadic lifestyle will enable us to try different projects. You could work on one project and be in another location the next day. It's an excellent opportunity to try new things.
6. Earn money while travelling the whole world
The lifestyle of a digital nomad offers a variety of revenue opportunities. You can become a freelance designer, writer, translator, travel agent, blogger, YouTuber, and more. Your income stream depends on your skills and interests. For example, if he likes taking beautiful pictures, he might. If he enjoys lovely shooting pictures, he can think about going into the field of travel photography or selling stock travel images.
Cons
1. Constant goodbyes
Saying goodbye to people and places is a part of nomadic existence. And places. They say goodbye to friends and acquaintances. If you are an easily attached person, it won't be easy.
2. uncertainty
Instability is another major challenge facing nomads. You're a remote worker, but you're always on the move, so you need to create new routines from time to time. Therefore, it can be very taxing on your emotional and psychological well-being. In some cases, it can also affect your productivity.
3. feeling rootless
As digital nomads, we rarely put down roots anywhere. Moving quickly from one place to another can feel awkward and empty at the end of the day because there is no home to return to. Moving from one place to another can cause you to question your sense of belonging.
4. Be an insulator
The nomadic lifestyle can be exhausting without an emotional connection. Nomadic groups are everywhere, but developing meaningful, personal relationships can be challenging, especially when you lose a loved one. Homesickness can be a considerable burden for those who are not home. Coping with loneliness and isolation can be difficult. The advantage of nomadic life is that people accept that they are on the move. A new start in an unknown person or city nurtures relationships from afar.
5. Being out all the time costs money
I need funds to travel the world incessantly. This lifestyle can be costly, especially if you plan to visit exotic locations often. So no matter your travel plans, make sure your budget can cover your travel expenses. There are several ways to make money while travelling or staying abroad. For example, teach English or be a virtual assistant.
Comments
comments