The concept of modern home keeping differs from person to person. While some criticize these modern housekeeping tips, others label them as a sign of laziness. However, this is a misguided viewpoint. The reality is, having access to appliances and gadgets that make our lives easier is not a sign of weakness. They are rather a testament to our ability to find solutions and make the best use of our time.
Household chores were often seen as a necessary evil in the past. They would take up a large portion of one's day and left little time for anything else. However, with the advent of new technologies, a lot has changed. The dishwasher, for example, is a prime example of this. No longer do we have to spend hours at the sink, scrubbing and washing each dish by hand. Embracing modern home keeping is not a manifestation of laziness, but a testament to our resourcefulness and determination to make the best use of our time.
1. Kitchen Splash Protector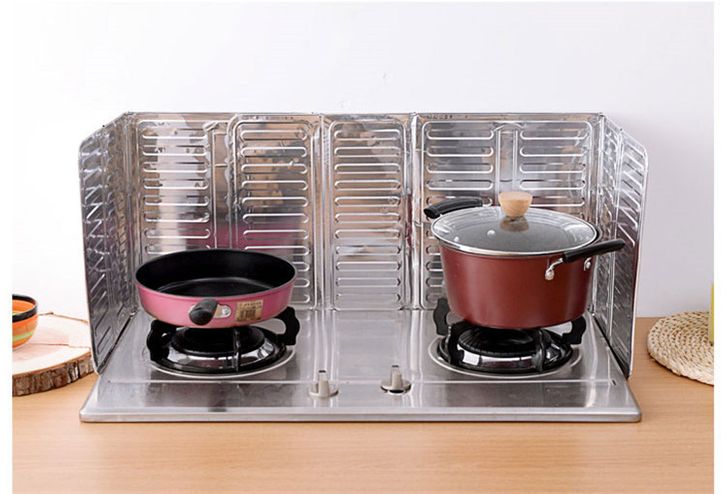 Protect your kitchen from messy splashes with aluminum barriers around the stove. Easy to clean and reusable, these splash protectors save time and prevent stains.
2. Built-in heating stand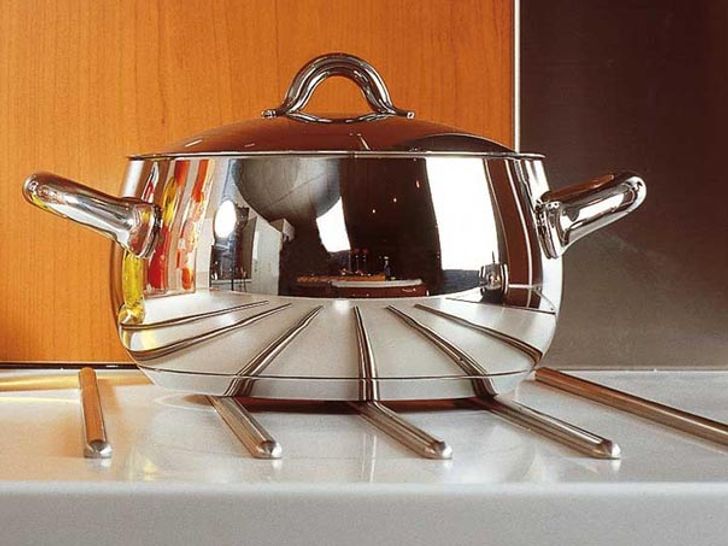 Eliminate the worry of where to put hot pots and pans with built-in heat stands near the stove. These metal or wooden stripes offer a practical solution for hot dish placement.
3. Install a railing system in your kitchen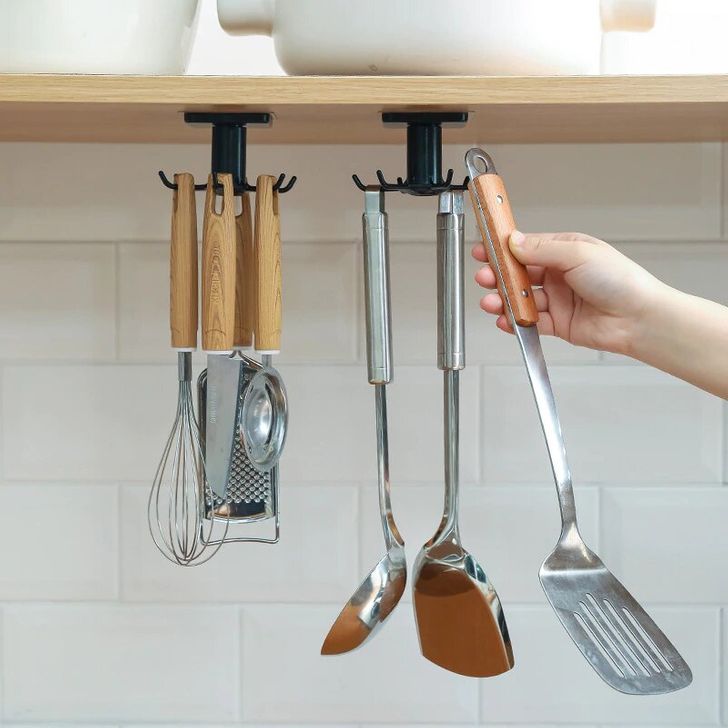 Maximize kitchen storage with hanging rail systems, from long bars with hooks to rotating suction cup hooks. Choose from systems with knife magnets, spice shelves and more to fit your kitchen size and needs.
4. Hold the sponge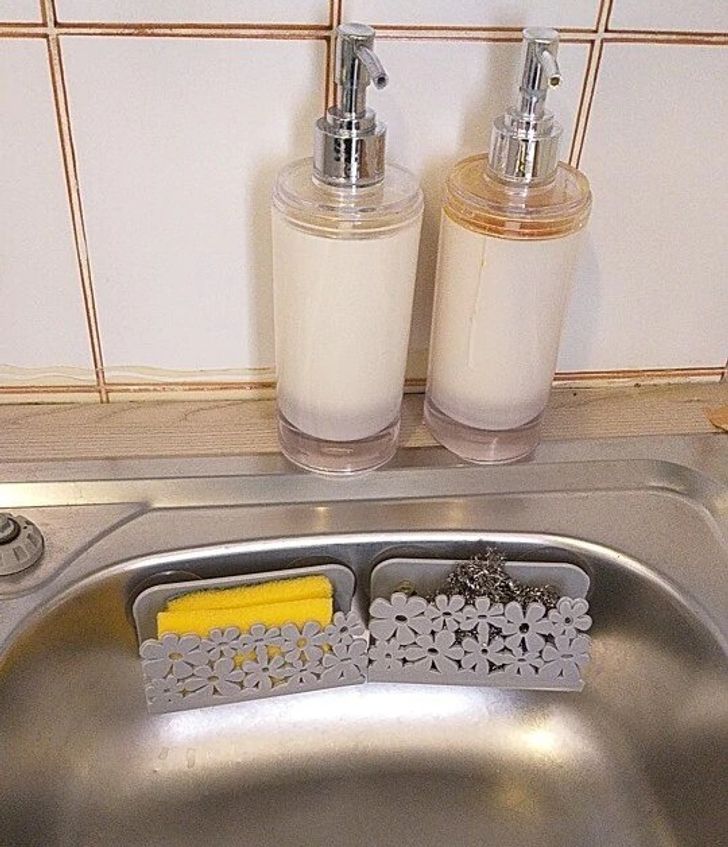 Keep sponges dry and organized with plastic or soap dish holders. No more searching for a spot on the sink after dishwashing.
5. Keep a Lid and Spatula Holder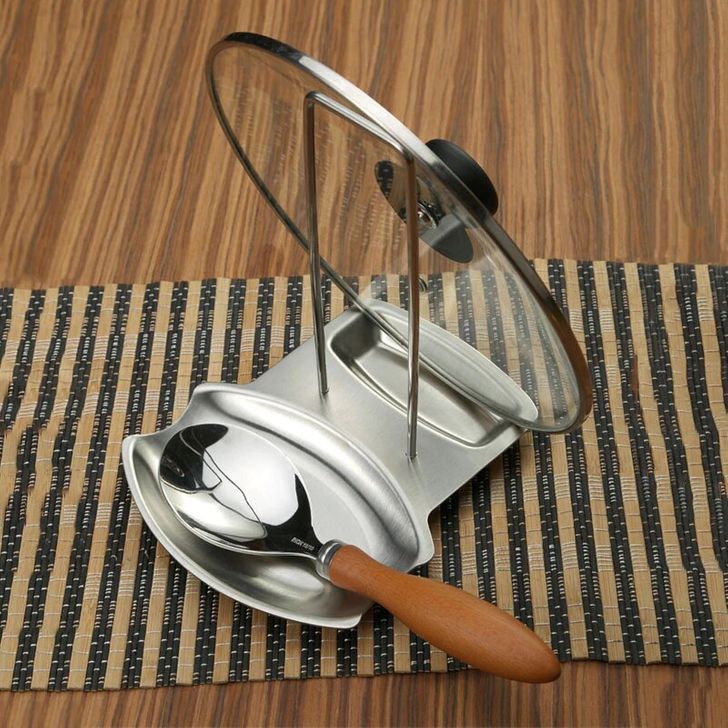 Avoid counter stains with a special holder for spoons and spatulas while cooking. It takes up less space and has a side for collecting grease.
6. Splash Protector for the Sink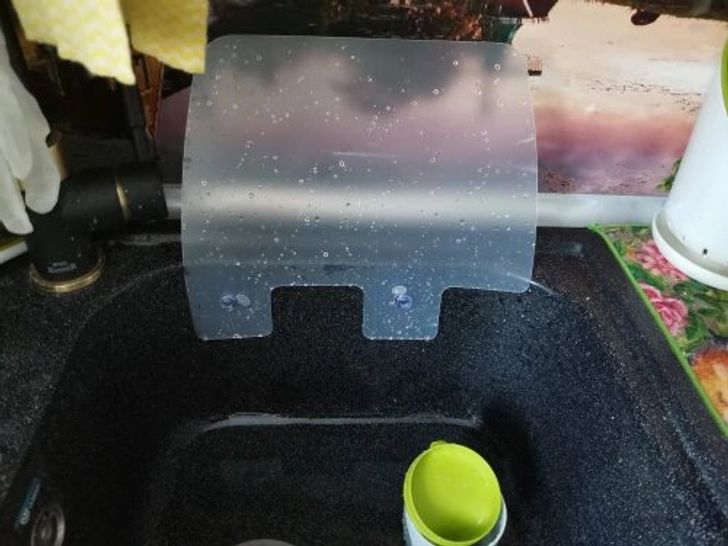 Protect walls and counters from sink splashes with attachable splash protectors using suction cups. They are easy to remove and clean.
7. Where to keep the kitchen towels?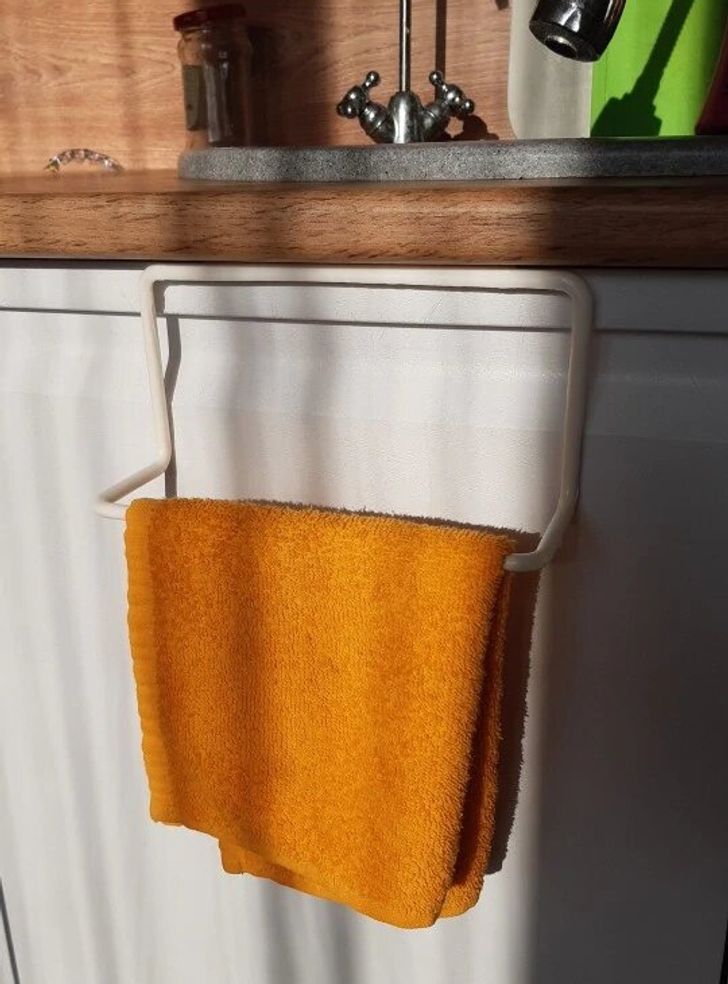 Hang kitchen towels conveniently with small hangers fixed on cabinet doors, avoiding the inconvenience of using oven handles.
8. A holder for garbage bags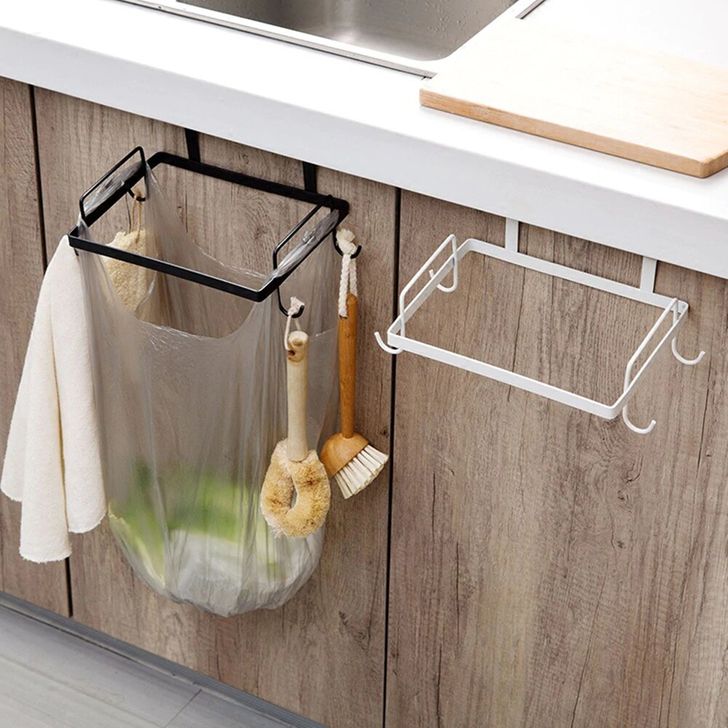 Keep cooking areas tidy with a bag holder attached under the cutting board. Collect small leftovers like peels and trash, then transfer to the main waste bin.
Comments
comments