Are you a single woman who is just tired of bumping into the wrong people in pursuit of her dream guy? Well, it's a risky situation, and calculated risk is always better than just an unplanned approach. And, this case is no different as knowing what makes a man fall for a woman is important. Here are the 7 things that a man expects from a woman in a relationship:
1. A woman with her own life: Your ideal man doesn't want a clingy woman. If you are somebody who doesn't depend on a man to have fun and have a few good friends, you're on the right track!
2. Don't make the first move: It usually depends on who likes who more. However, guys tend to like women who don't make the first move. So, let men do the honor!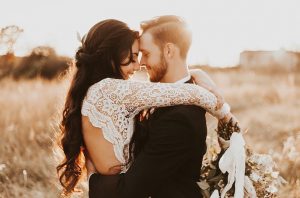 3. Know when love is in the air: You should know seeing who makes your heart beat faster? Whose voice makes you want to see him? And who gives you a feeling of comfort and security? All this makes that man a potential good match.
4. Show if you care: Yes, it's important. Do all those little things that prove you care. These little things might not seem to make much difference at first, but you'll see him growing fond of you in no time.
5. No PDA: Don't indulge in showing it off in public too soon. You might scare him. Dependable men like to take it slow and classless flirting isn't the first thing they want in the initial stage of their relationship.
6. Sex can wait: Don't get laid on your first date. Sex without any emotional bonding can easily ruin your chances to turn it into a dream relationship. Let you both seal the deal before unboxing.
7. Don't make a fuss out of it: Men like to enjoy a peaceful relationship, and lengthy discussions over 'nothing' might prove to be a deal-breaker.
Share your views in the comment section, and we would love to hear from you!
Comments
comments