We've compiled a list of the best mobile apps for five and 6-year-olds to aid learning. They include apps to support learning phonics, basic numeracy, creativity, imaginative play, and more.
Here is a list of some of the best apps for 5-year-olds, particularly those that help support child development.
1. LogicLike: Kids Learning App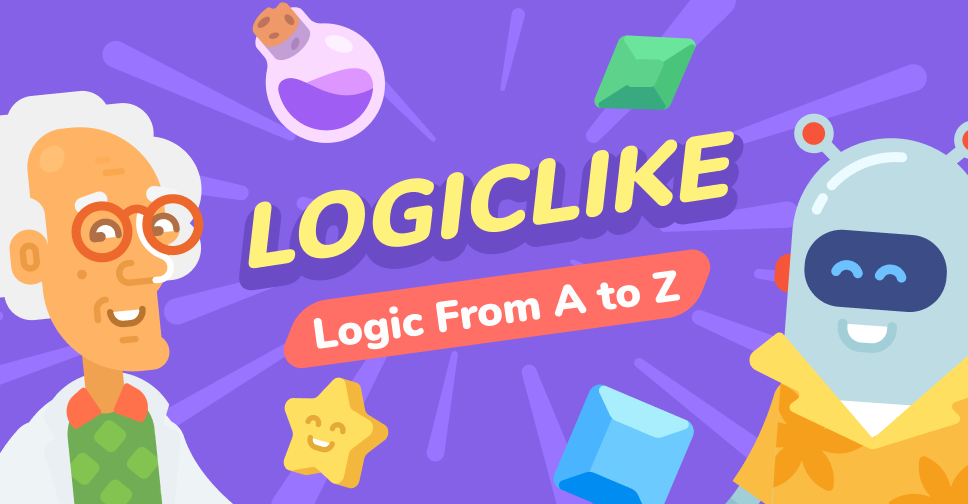 LogicLike – 5-Star Certified App
Kids can play a variety of brain-training activities at LogicLike.com. It fosters logical thinking and problem-solving abilities in a fun and exciting way. The puzzles for kids include math problems, games that need spatial thinking, analytical issues, clever counting, memory tests, and other fun and exciting games.
Cost: Free with in-app purchases
Devices: Android, iPhone, iPad
2. KidCoach
KidCoach – 5 Star Certified App
The KidCoach app offers 1000+ short, entertaining, and thought-provoking questions for your children. Parents and teachers can start essential discussions that help youngsters develop their needed skills.
Cost: Free with in-app purchases
Devices: Android, iPhone, iPad
3. Endless Alphabet
Endless Alphabet – 5-Star Certified App
For kids aged five and older, the popular Endless Alphabet app can be used to teach letter sounds, vocabulary, and other skills. The youngster places the correct letter in the word by dragging it there; as they do so, the letter adopts a personality and makes a sound.
Cost: Paid
Devices: Android, iPhone, iPad
4. Busy Water
Busy Shapes – 5-Star Certified App
The STEM learning game Busy Water encourages students to think imaginatively while solving logical puzzles. This challenging yet kid-friendly series of logic puzzles allows kids to solve difficulties and experiment with simple scientific principles. Any child ages six and up will love this app.
Cost: Paid
Devices: iPhone, iPad
5. Motion Math
Motion Math – 4-Star Certified App
A collection of enjoyable math games for 5-year-olds called Motion Math is very well-liked by teachers. Children can add and subtract in an underwater setting where math is involved in feeding fish. Simply giving small fish their preferred meal, kids may learn the fundamentals of addition, subtraction, and negative numbers incredibly straightforwardly.
Cost: Free
Devices: iPhone
Comments
comments