Every creature is unique in its own ways. Be it a human or an animal, individual differences is an undeniable concept. But the traits that come with genes is surely most unique. We wouldn't know its unique if we didn't have some features we characterize as "normal." Not that those with a unique feature are abnormal, but they're surely unique! These 14 people and animals have something that others don't. Starting from spots, to two pinkies in one hand, these people surely have something different. These physical features make them special enough to get heads turned and garner some attention from people online. Call it unique or call it a blessing, they're surely thankful for whatever they have, and why not!
1. "The color of my kitten's foot is split down the middle."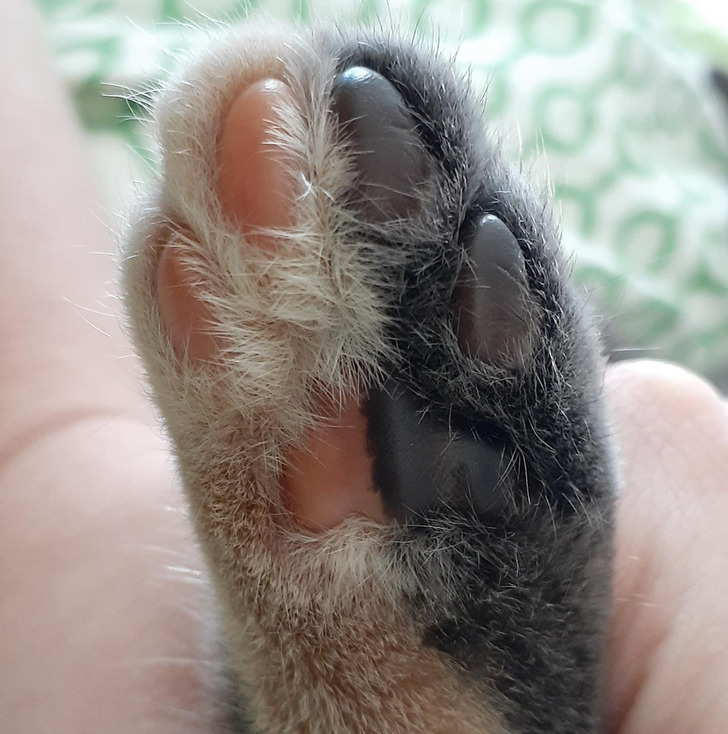 2. "I have an extra eyelash growing out of the middle of my eyelid. It grows back after pulling it."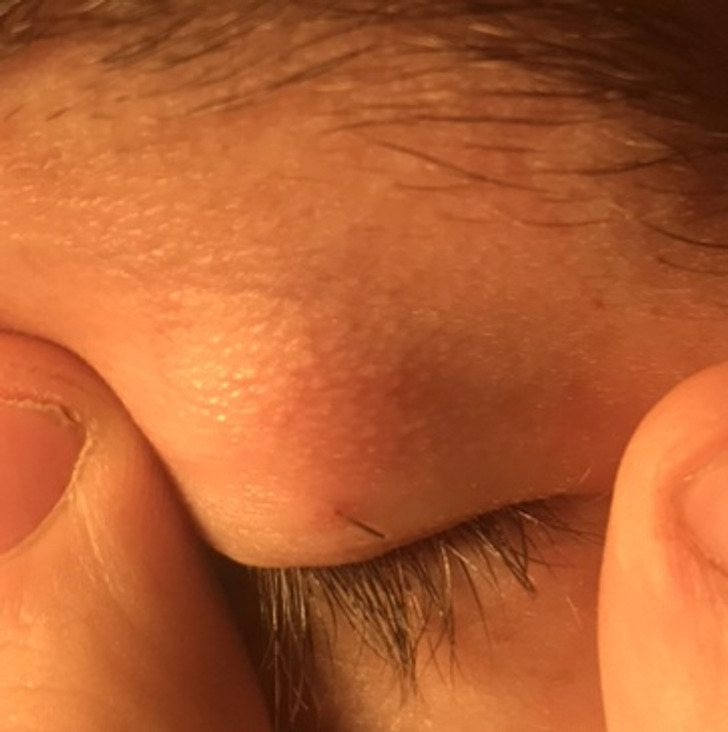 3. "I was born with a hole at the top of my ear that used to 'cry' when I cried as a baby."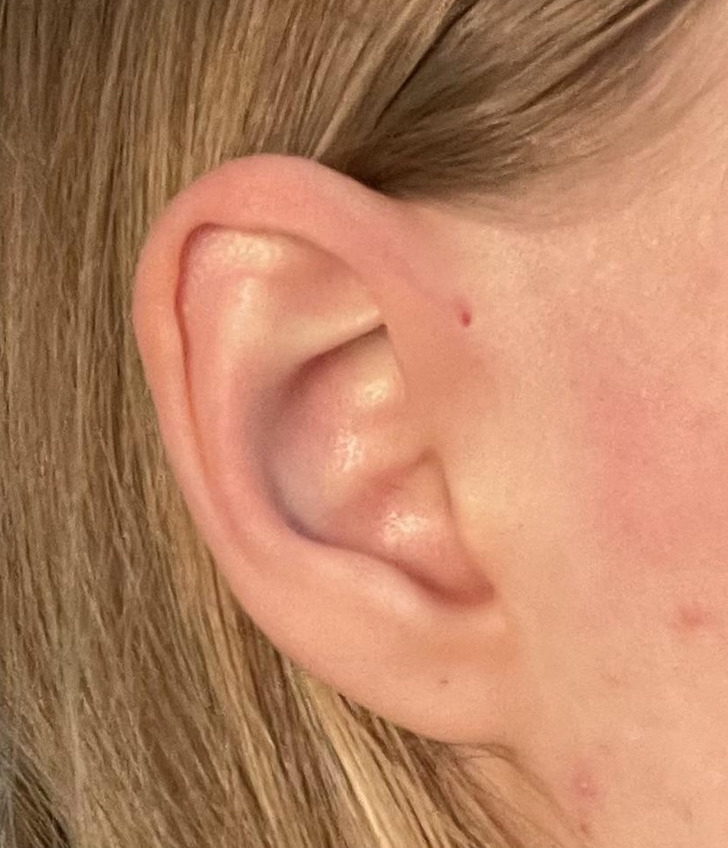 4. "My daughter was born with an extra finger on each hand."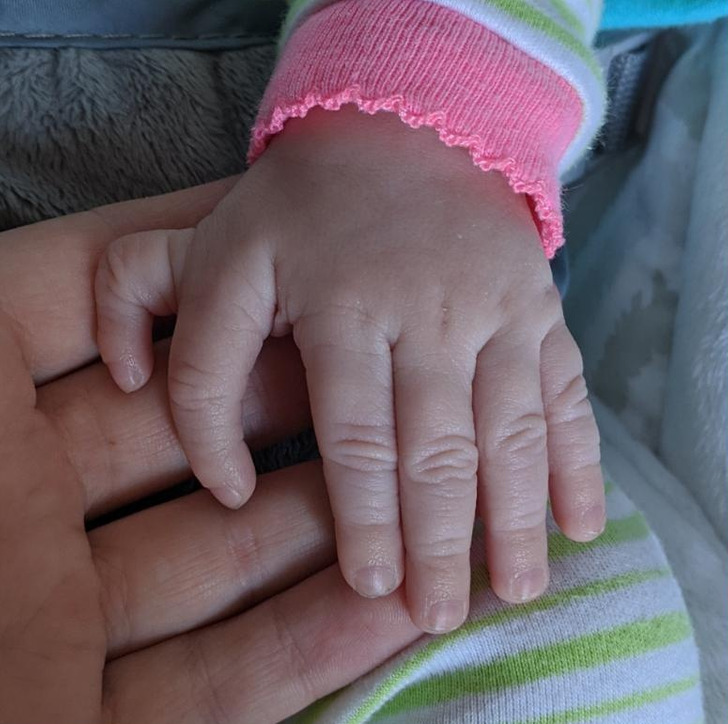 5. "My genetically pushed back knuckles on my left hand"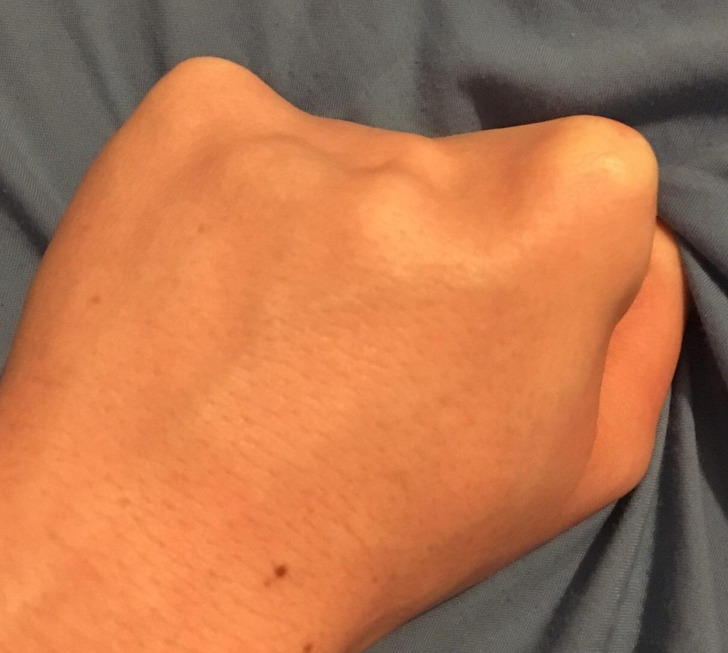 6. "I can give my fingers faces if I bite on them."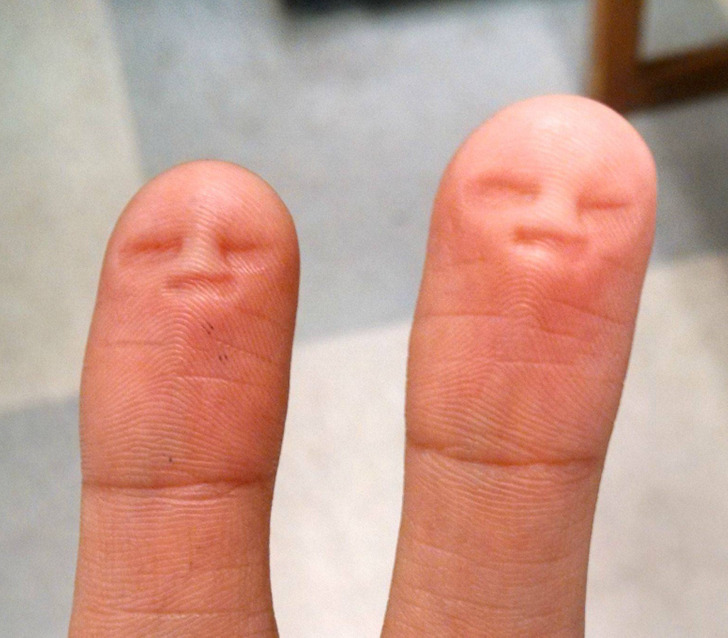 7. " was born without a little finger on my right hand."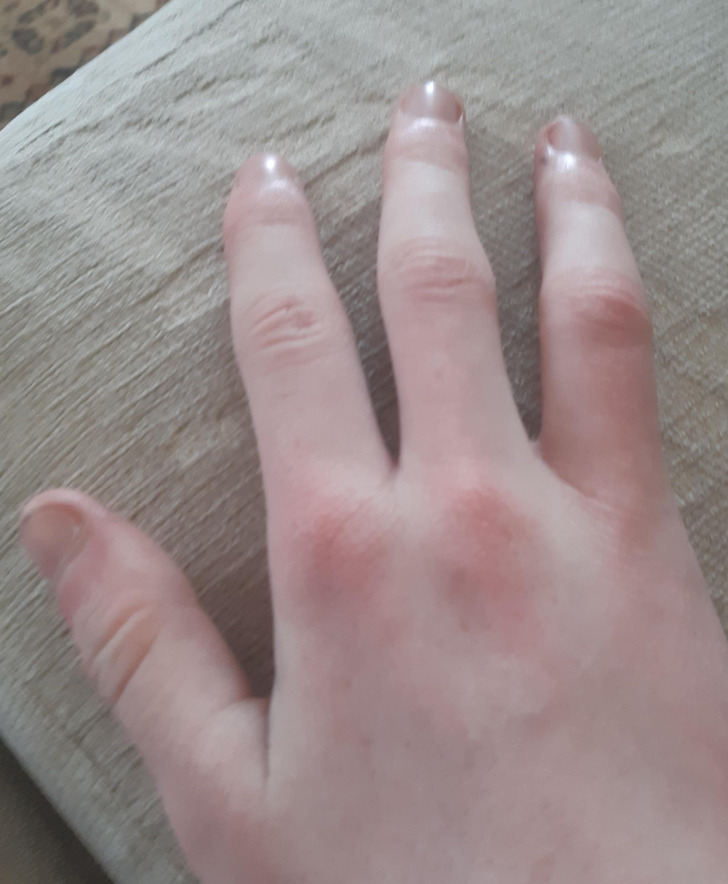 8. This man's eye colors of both eyes are different.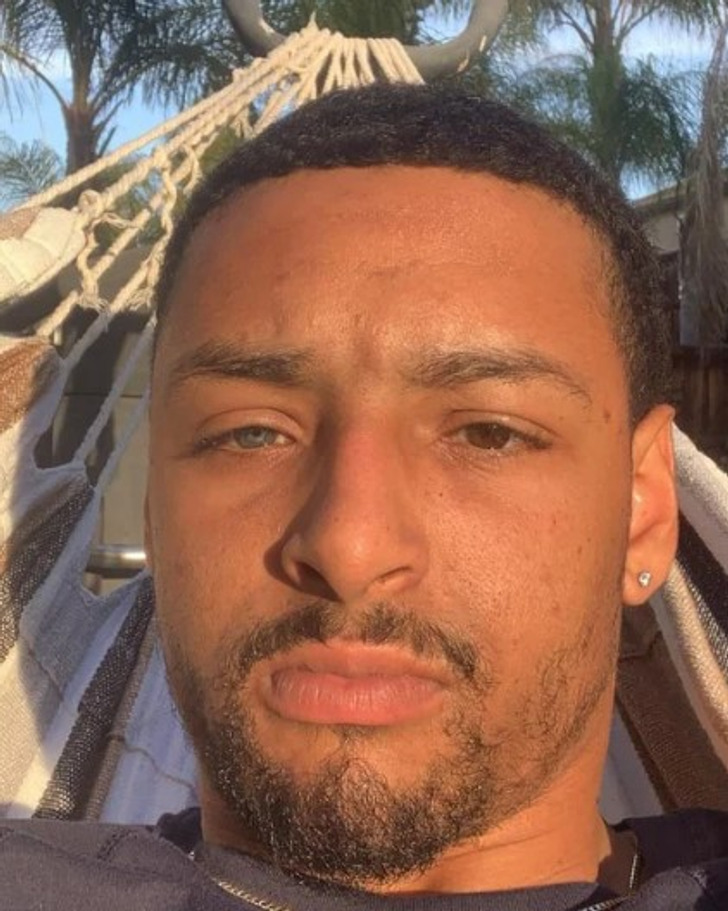 9. "My sister is missing a knuckle in all of her fingers. These are our left hands."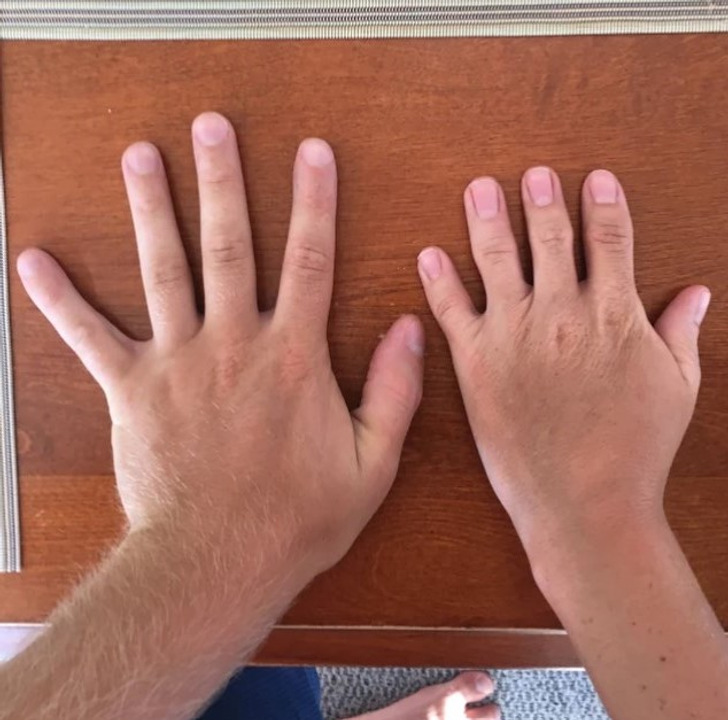 10. "My right hand has a single crease, which goes from left to right without breaking."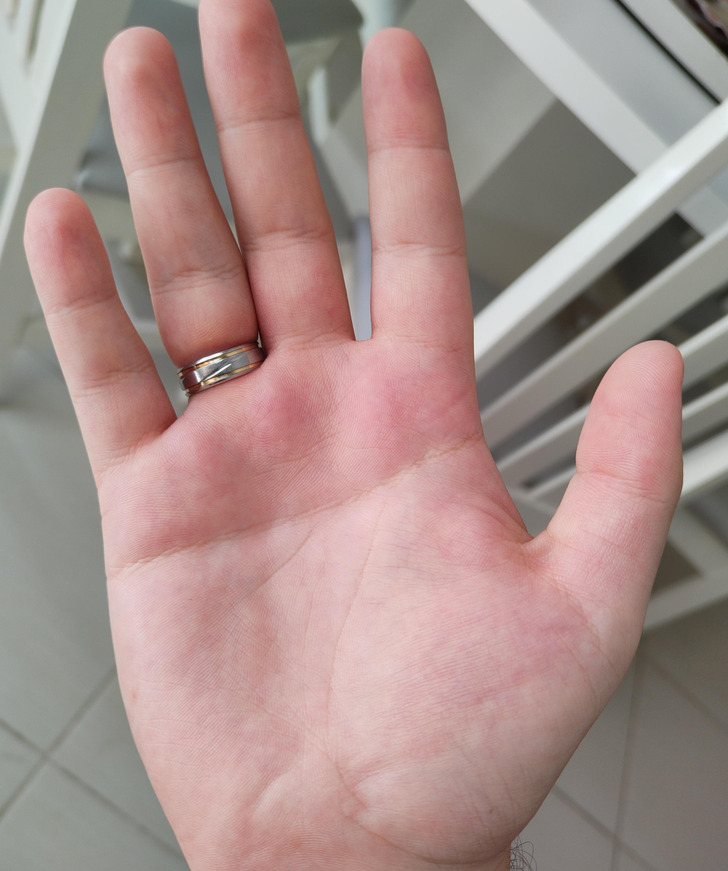 11. "My dog is growing an extra toe in between her toes. She's 5 and it started showing 3 weeks ago."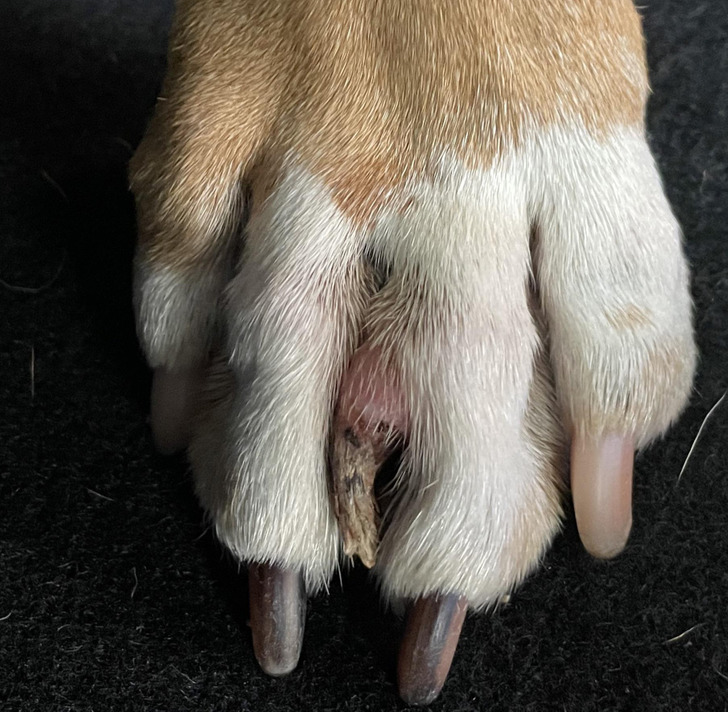 12. "My boss has 2 pinkies conjoined into one."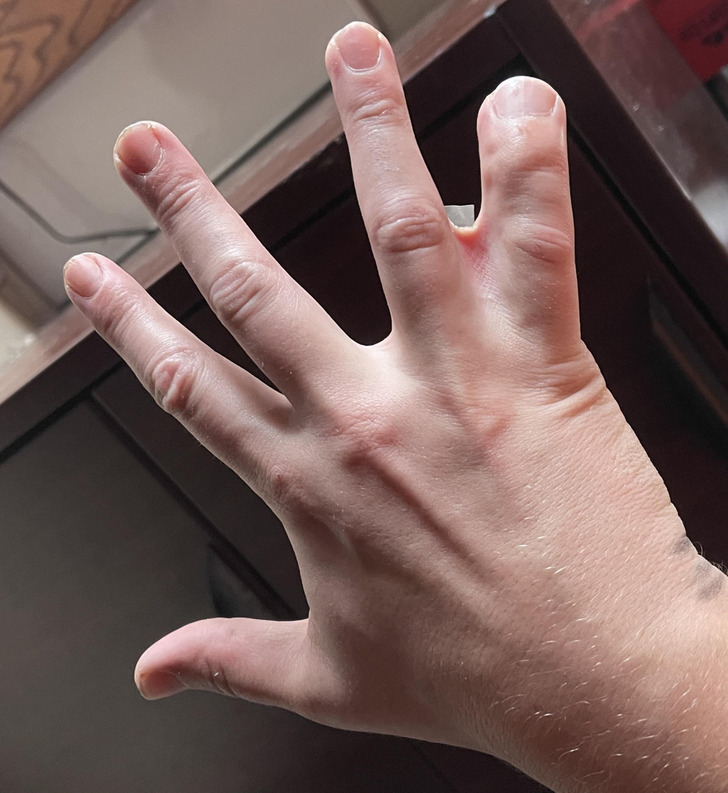 13. "My cat was born with only 1 toe and nail on his rear paw."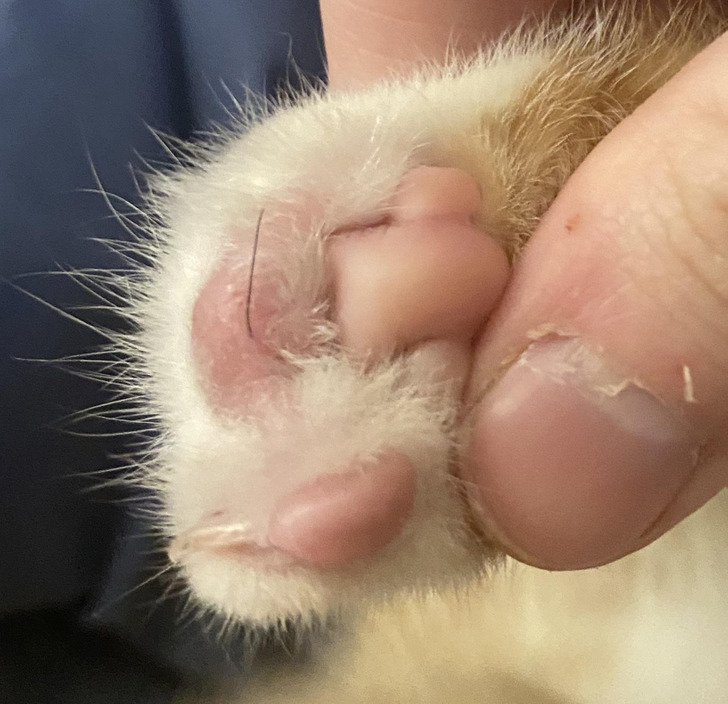 14. "I have a birthmark in my eye."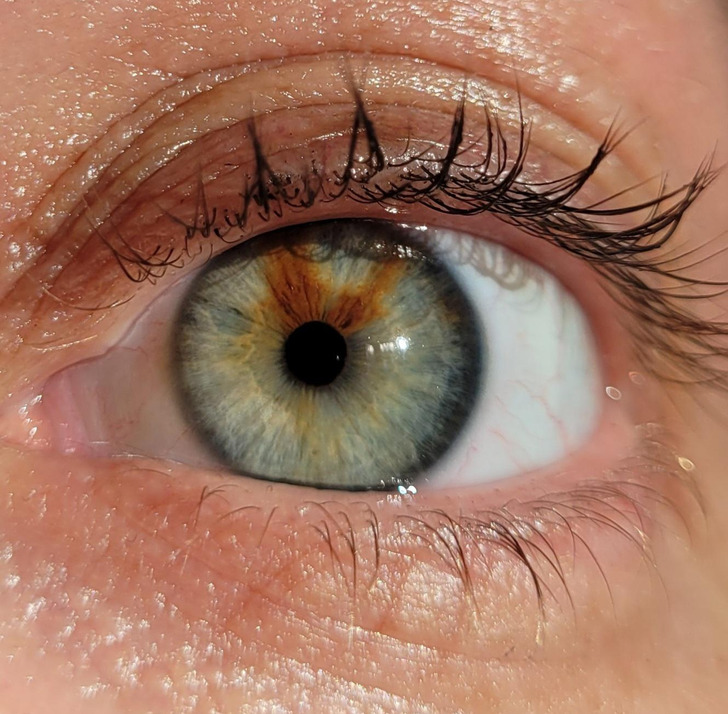 Comments
comments