The world is full of appetizing desserts and baked goods. Summer vacation, which is about to begin, is the perfect time to explore them.  Here are the 10 best desserts of the world: 
1. PASTEIS DE NATA


Custard tarts from Portugal
Portuguese cuisine is infamous when asked about the best food in the world. But when it comes to the mouth-watering desserts in the world, it certainly should! It is a traditional Portuguese custard tart with a crunchy, flaky pastry shell filled to the brim with a sweet and creamy custard center. It is best eaten warm with a light dusting of cinnamon and cannot be eaten on its own. There's so much more to experience when you vacation in Portugal this year!
2. Tiramisu
Italian coffee-flavored dessert
This classic Italian dessert is coffee-soaked ladyfingers layered between eggs and sugared coffee-flavored mascarpone he cheese coated in cocoa. Tiramisu, which means "pick up" in Italian, is the perfect ending to an Italian dinner and can be easily found on most menus across the country.
3. GULAB JAMUN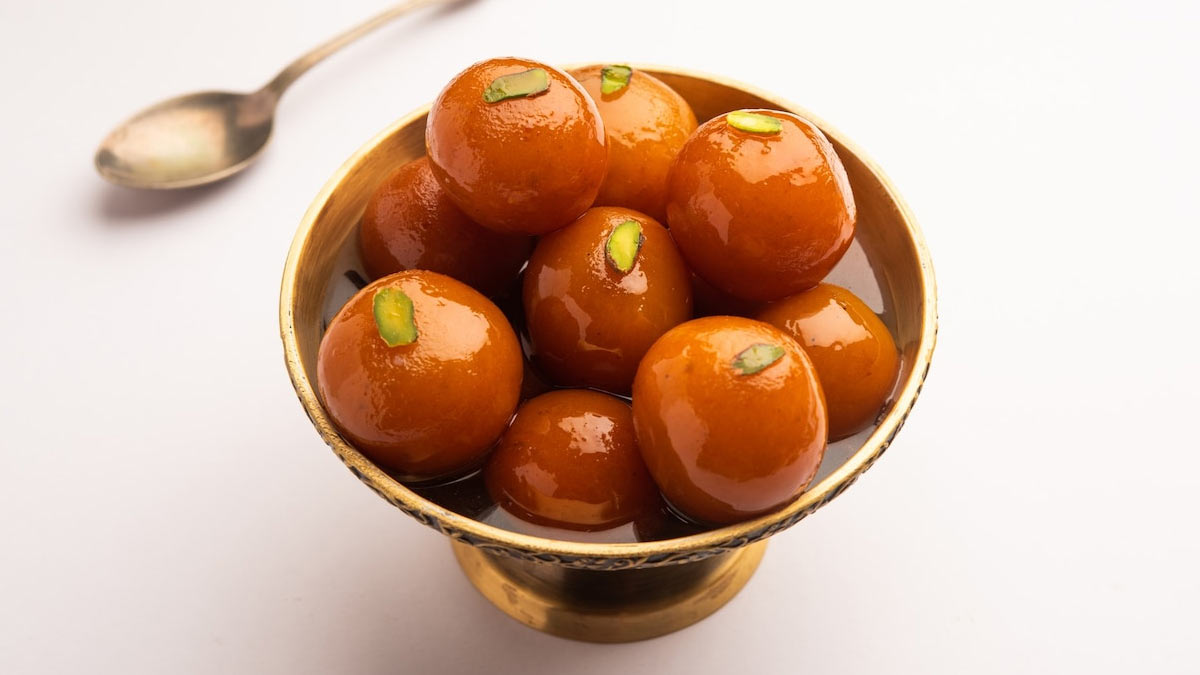 Indian fried sweets
Gulab Jamun is one of the best desserts in the world. Imagine deep-fried bite-sized donuts dipped in sweet syrup. Imagine something even better. There is Gulab Jamun. Gulab jamun is a mixture of powdered milk, flour, yogurt, clarified butter, and flavorings rolled into balls and fried. It is then topped with crushed nuts and soaked in an infused syrup for several hours before serving.
4. S'MORES
A campfire treat from the USA
If you go to North America for summer vacation, try s'mores. In particular, National S'mores Day is celebrated on August 10th each year.
Said to be a contraction of "some" and "more," s'mores were eaten around campfires in Boy Scout camps as early as the 1920s. S'more consists of his two biscuits topped with melted chocolate and marshmallows. Traditionally, you melt it yourself over a campfire. 
5. CHURROS
Fried dough bars from Spain
Churros are traditionally fried dough sticks that originated in Spain but are now very popular in Latin America, especially in Mexico, Colombia and Guatemala. You'll find them at street vendors and cafes in these countries during the summer holidays. Churros pass choux pastry through a star-shaped nozzle into hot oil, frying until golden brown and dusted with sugar. They are often eaten for breakfast, dipped or drizzled in hot chocolate or dulché de Leche, and are also found on dessert menus in some restaurants.
6. LAMINGTONS
Square Biscuit
A lamington is traditionally a little square vanilla sponge coated with chocolate and grated coconut. Lamington is said to be named after Lord Lamington, Governor of Queensland, in the late 1890s. The story goes that the governor had some unexpected guests, so his chef served the leftover vanilla sponge cake dipped in chocolate and coconut to the guests. It is genuinely a surprise that it was an accident.
7. MALVA PUDDING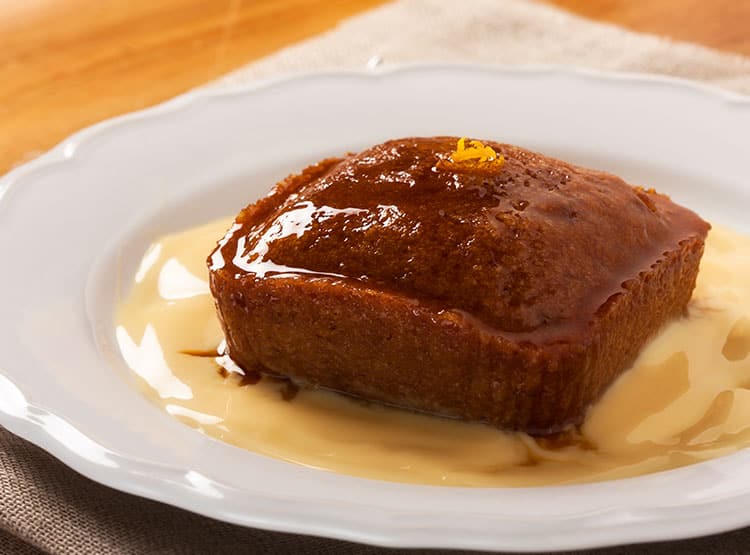 Warm sponge from South Africa
Native to South Africa, maybe his pudding is a gluey sponge cake made with apricot jam, served with a creamy sauce or custard. It's often served in restaurants, so if you visit South Africa in the summer, scan the dessert menu. It's winter in South Africa during summer vacation so you might appreciate a slice of this pudding on a cooler day.
8. BAKLAVA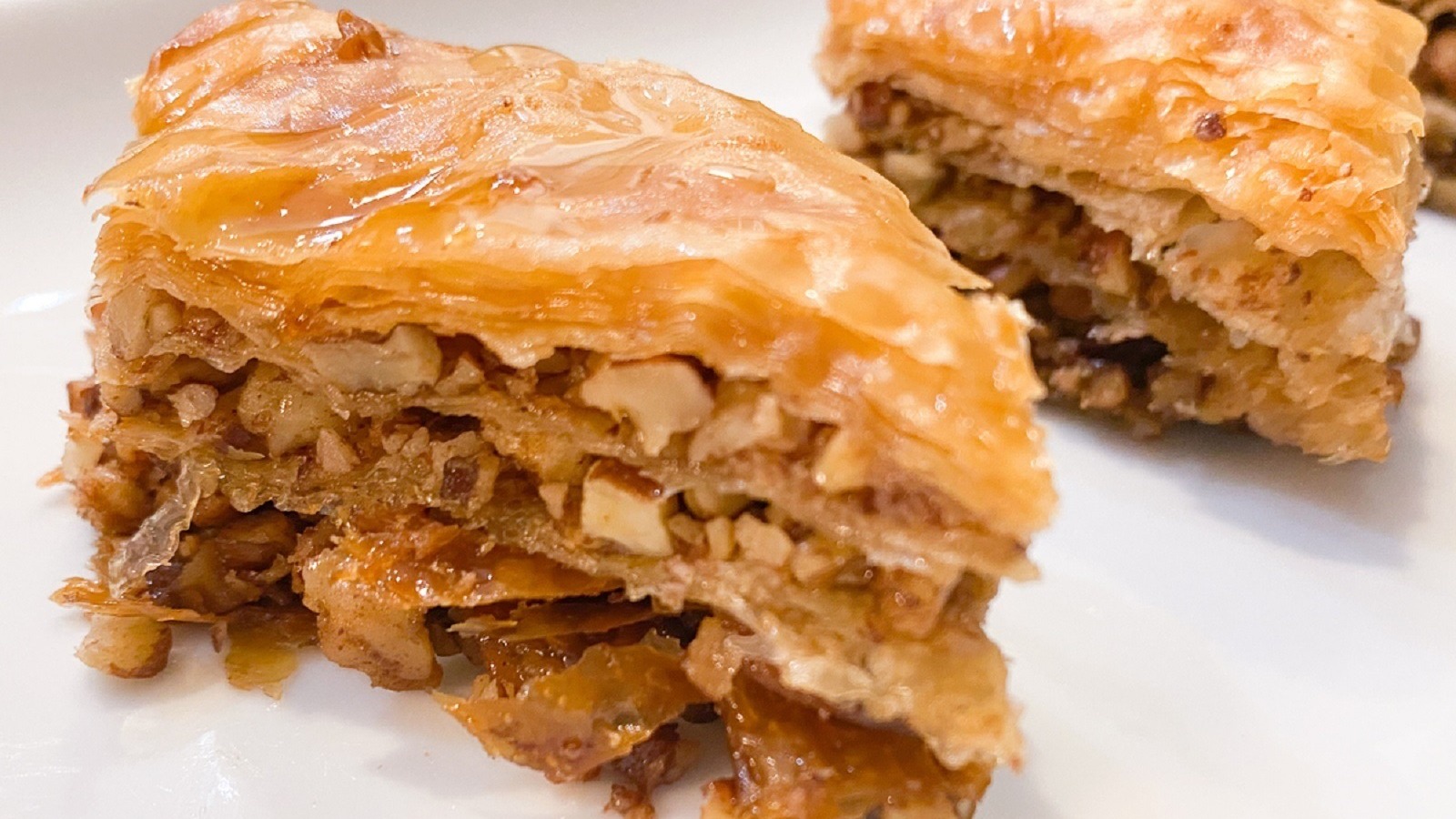 Middle Eastern sweet pudding
No list of the world's best sweets and desserts is complete without Middle Eastern baklava. Sweet custard is often served in restaurants when you get the bill at the end of a meal, but it's also served in cafes in the morning/afternoon. You can also order it as a light meal.
Baklava is made with layers of paper-thin phyllo pastry, butter, chopped nuts, and a sweet syrup flavored with rose or orange blossom. It is usually cooked in large tins, baked, and then drizzled with more syrup before being cut into smaller pieces.
9. MATCHA
Baking with Japanese matcha
Matcha is powdered green tea leaves. While this doesn't sound like a traditional flavor for sweet baked goods, it lends a subtle flavor to savory baked goods in many desserts, from matcha ice cream to matcha cakes and cookies.
10. RUM CAKE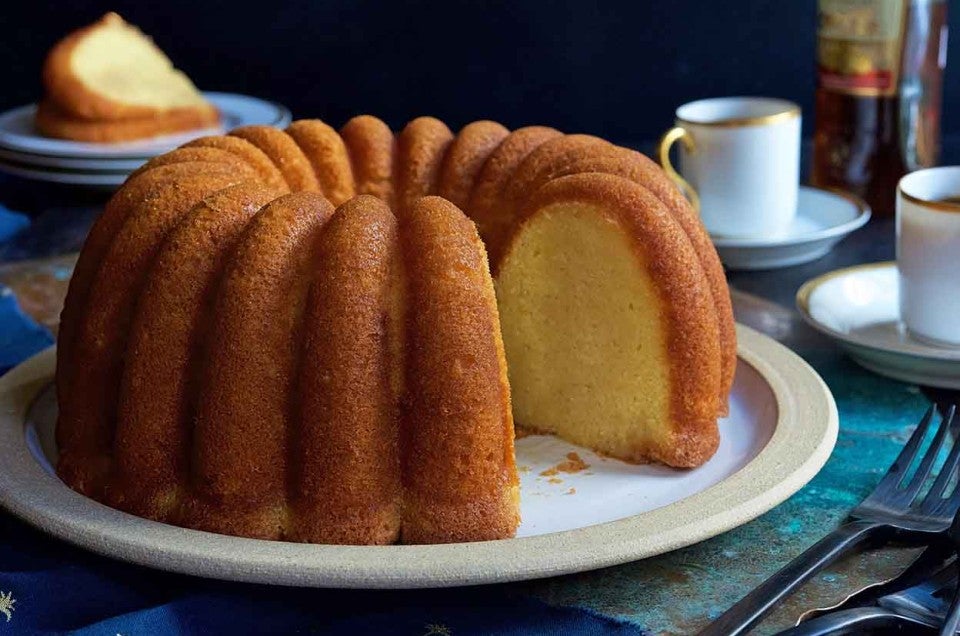 Caribbean Rum Cake
Rum cake is one of the best traditional cakes around the world. Native to the Caribbean, rum cake is a sponge cake baked in savarin bread (slightly donut-shaped) and dipped in rum. Often topped with icing or dried fruit and nuts, there are plenty of options. Although traditionally served during the holiday season, many gift shops and supermarkets sell suitcases to travelers. Always check the alcohol content when tasting rum cakes in the Caribbean. Some even report getting high!
Comments
comments