What is social media marketing?
Social media marketing uses platforms such as Instagram, Twitter and Facebook to promote your brand and sell your products and services.
When your company launches something new, and you intend to promote the launch on social media, that's social media marketing. When you interact with customers through comments, that's social media marketing. Creating compelling content that showcases your brand's values ??and the story is also social media marketing. This form of marketing requires using social media management skills and tools, just like you prepare other aspects of your marketing strategy.
Set targets that make sense for your business.
Planning your social media strategy starts with your goals.
Whether you're looking to grow your team or gain more followers.
Target example 1:
Increase brand awareness
It means getting your name out there. For authentic and lasting brand awareness, avoid publishing promotional messages only. Instead, focus first on content that emphasizes your personality and values.
Target example 2:
Generate leads and sales
Your followers don't shop by chance, whether online, in-store or directly from your social profile. Social media offers an opportunity to generate income. For example, do you alert your customers about new products and promotions? Are you integrating your product catalogue into your social profiles? Are there special offers exclusive to your followers?
Research your target audience and choose a network.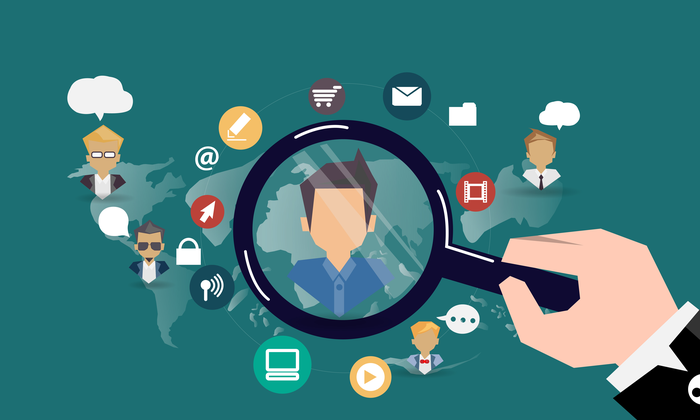 Assumptions are bad news for marketers.
With the right tools, marketers can quickly research their target audience. No formal market research or data science costs are required.
Different Platforms Attract Different Audiences
For example, take a look at today's social media demographics. These numbers directly indicate the networks a brand targets and the type of content they publish. Here are some critical insights about your social media marketing strategy for 2023.
Facebook and YouTube are great places for advertising, partly because they have high-earning user bases.
Choosing a network for your social media marketing strategy
There are 15+ social media platforms your brand can leverage, but don't go too far. Instead of trying to dominate them all, consider which platform makes the most sense based on your industry and viewer.Before we can determine what real social media customers look like, we need to do more analysis.
Create (and curate) engaging social content.
No surprises here. Your social media marketing strategy depends on your work. You should know what you want to post based on your goals, viewers, and brand identity. You will also feel confident about which networks you need to cover.
Define your content strategy.
Developing a content strategy can seem a little complicated, but in the end, it's all about the goal. For marketers, punctuality is more important than ever. Not only are you expected to post fresh content regularly, but you're also expected to be "on" with your followers at all times. However, clients only sometimes work on time. Also, being on time is a big challenge if you need more resources or are part of a small team.
Is your social media marketing strategy future-proof?
This guide highlights the many inspiring elements of maintaining a modern social presence. But putting your things together doesn't have to be a hassle. When you set actionable goals and work through each of the steps above, you're ahead of your social media marketing strategy.
Comments
comments