You may grow weary or bored with how your home looks and feels after spending so much time indoors, right?
Who can you blame? The regularity of working from home combined with the comfort of the environment might be mentally taxing.
Fortunately, you can do something about it! Decorating or redecorating your home may make the area brighter and the ambiance better.
Have you been searching for a little piece of vintage statement furniture for your room decor? Or are you merely interested in learning how to style your bedroom?
Here are a few easy and efficient home décor hacks to freshen up your living area.
1) Patterned Contact Paper for Tabletops
You ask, "How can I decorate a space with easy things?" Simply said, Ink on paper. Self-adhesive patterned contact paper can change the appearance of tabletop surfaces, kitchen appliances, or even your workspace.
With various patterns to pick from, like wood or marble, you may give outdated furniture pieces a fresh look. It's an easy and secure home decor trick!
2) Whiteboard / Chalkboard Drawing Wall
Not just for a child's bedroom, a wall painted with a unique whiteboard or chalkboard coat is a fantastic idea.
Having a designated location to write your thoughts down could increase productivity and free up your creativity, as many people are still working from home. It has a practical side as well as entertaining and interactive home decor!
3) Washi Tape Makeover
A quick, simple, and colorful way to make geometric patterns on your wall is with washi tape. Given that it can be quickly removed without harming the surface, you might even decide to use it to create ornamental borders around furniture and fixtures.
If you're renting a home and don't want the effort of renovating the walls when you leave, this decorative masking tape is handy.
4) Paint a Feature Wall
Are you looking for some tiny room solutions to make it appear larger? Try playing with color combinations by painting or papering a focal wall in a deeper tone than the other walls.
That will add depth, but if you want the room to look bigger, painting horizontal lines from across the wall can achieve your goal.
5) Mirrors
Mirrors lend a nice touch to cramped spaces like long corridors and give the impression of more significant space, which is always pleasant.
A large mirror hung as a statement item in a tiny room can make it feel bigger instead of repainting a feature wall.
6) DIY Patterned Wallpaper Effect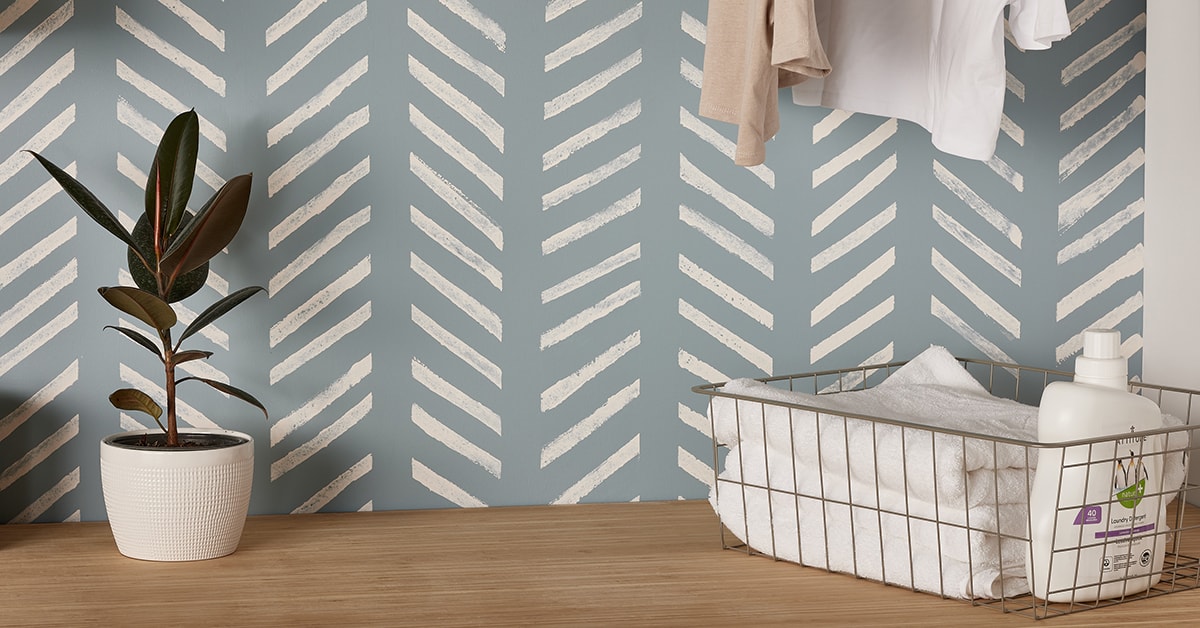 You can create your textured paint roller for a quick and straightforward way to achieve the wallpaper impression without the difficulty of applying it (the terror of discovering trapped air bubbles!).
Gather some kitchen twine, elastic bands, or fabric scraps to make textured forms, then adhere to the paint roller and get started straight away. Before painting the walls directly, test the rollers on a small surface area.
7) Paint Patterns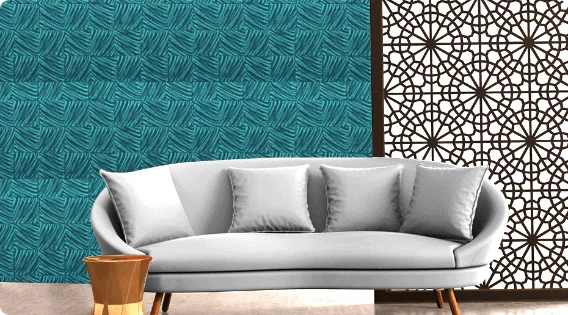 Doing this is simple and enjoyable! To make patterns on the wall, apply masking tape. Once the masking tape has been removed, paint shapes in various colors.
Comments
comments