Throwing away old clothes- do we like doing that? For people who love clothes, it is a nightmare to throw away clothes. If they're old, it is still easier to deal. But with those clothes that are worn out, torn, or spoiled for a reason, throwing those away can be difficult. Not just does it seem like a waste of money, but also difficult to let go of good clothes. These 15 intelligent people fashioned their old clothes into new, either to fix tears or to hide the bleach on their new clothes. The end result, they surely look different than before. While some look fab, some others are unique. As long as the people who have to wear it like it, it is all okay! What do you think about some of these?
1. "My old sneakers had a huge hole so I added a little color."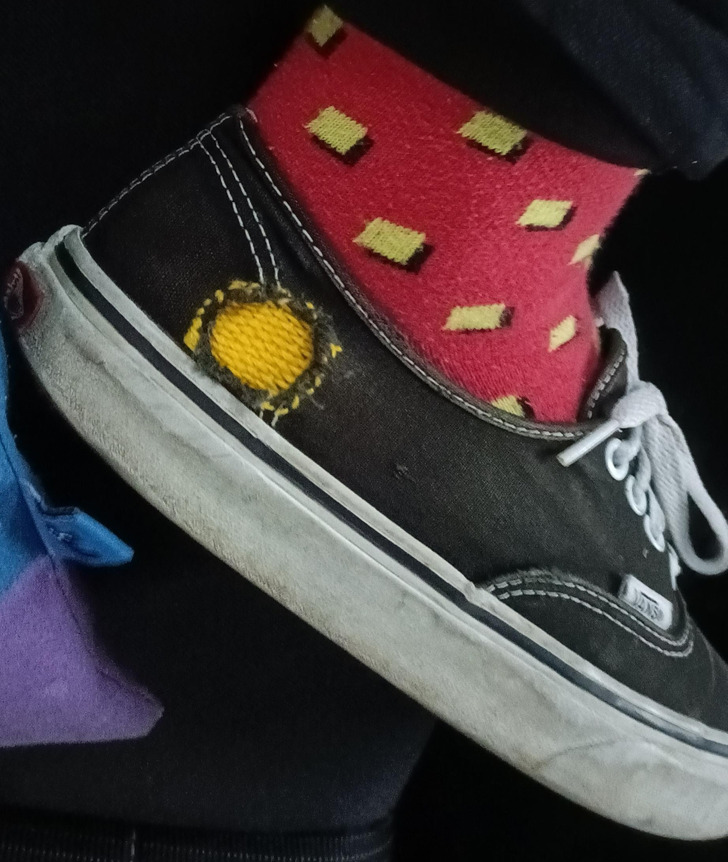 2. "These are the first pair of jeans I wore after giving birth to our son. I mended these shorts. You can call me ridiculously sentimental, but I will continue to hang on to them."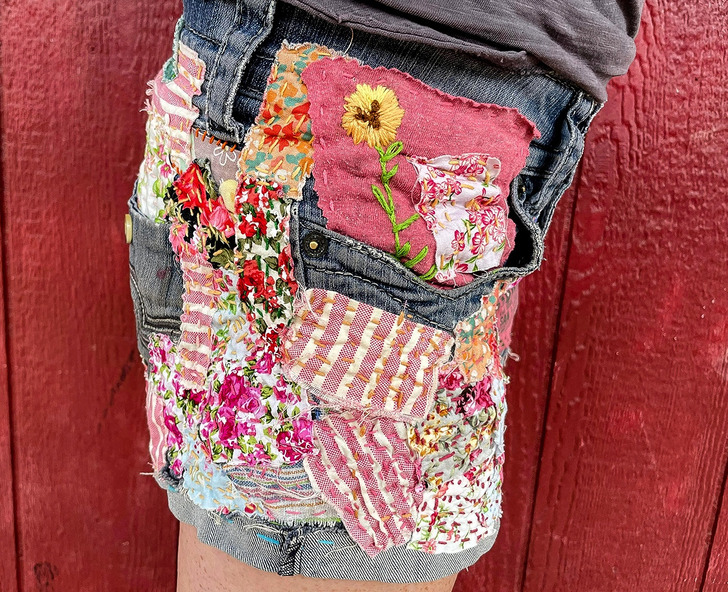 3. "My first mending project on my roommate's shorts. The tear was from the planet to the shooting star."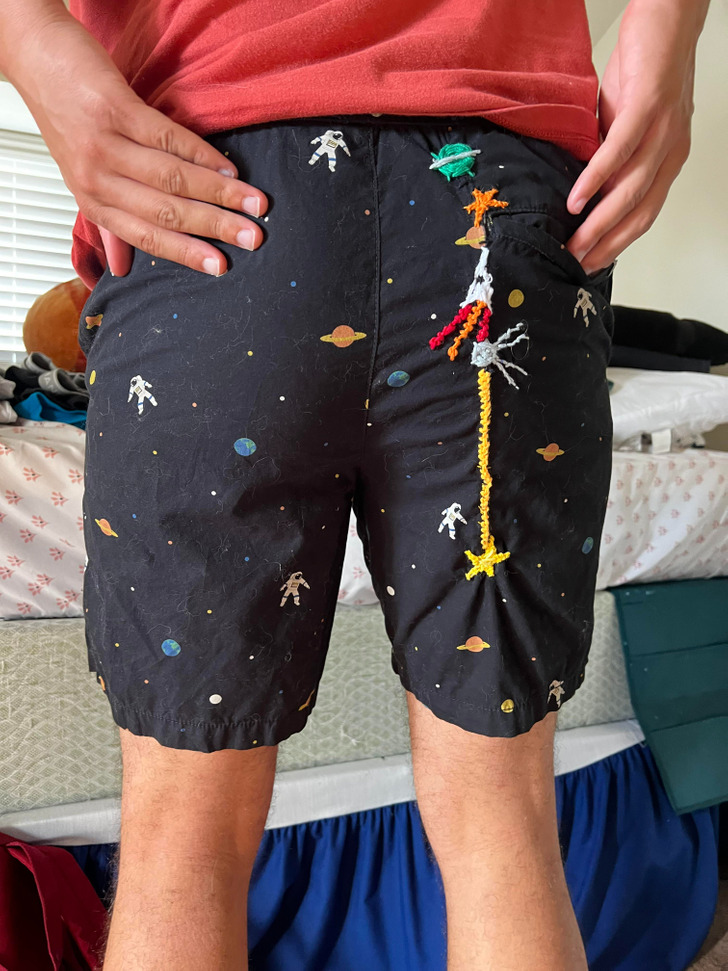 4. You can save your knees from winters or pet scratches with the help of socks!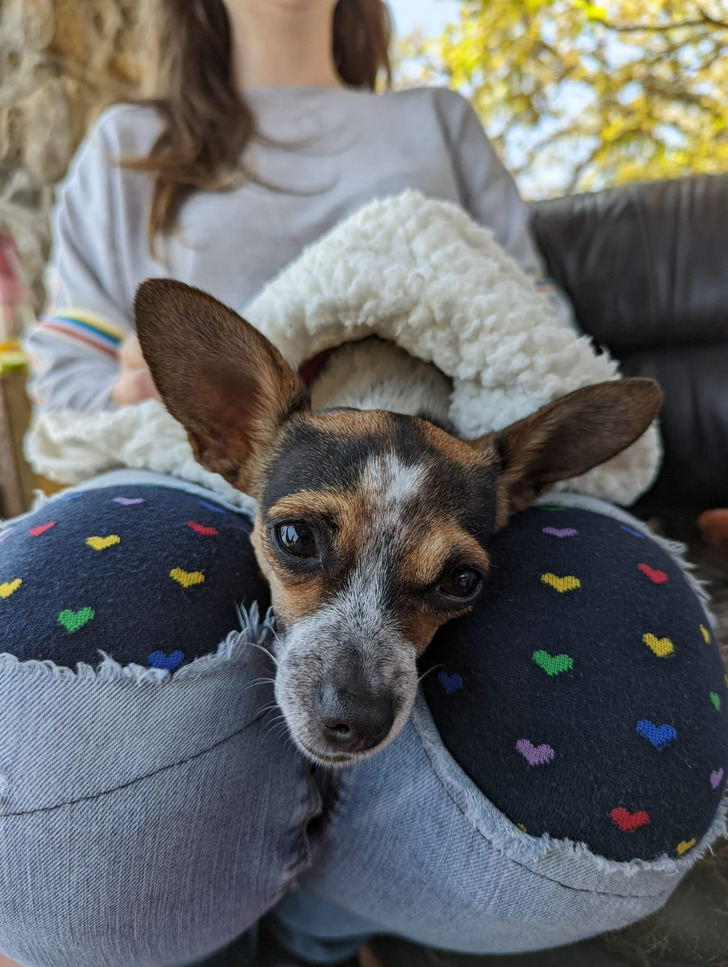 5. "Overkill? Yes. Fun to do? Also yes."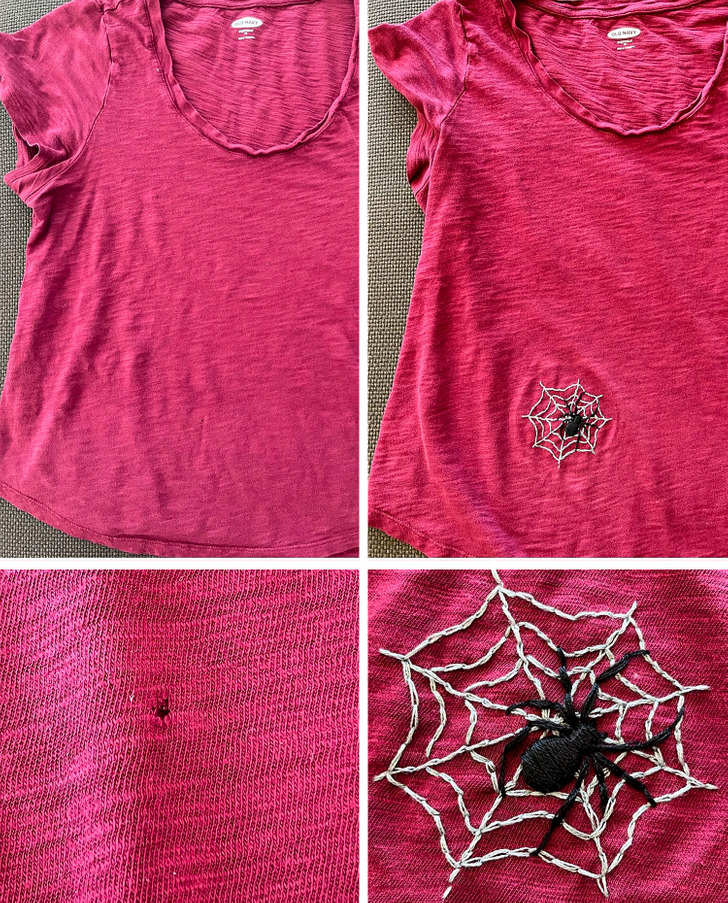 6. "I tried to spruce up my very old sneakers. I'm happy with how they turned out."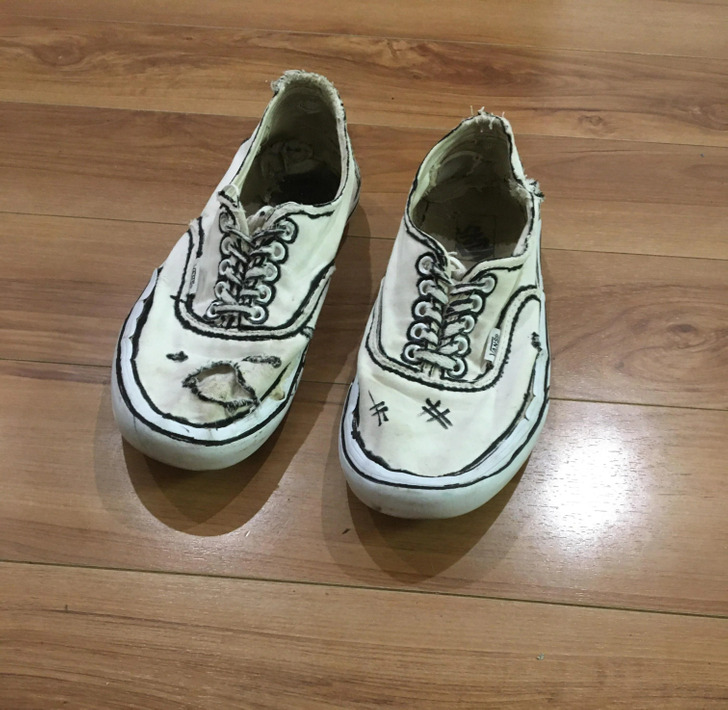 7. "My mom's '80s denim jacket getting new life!"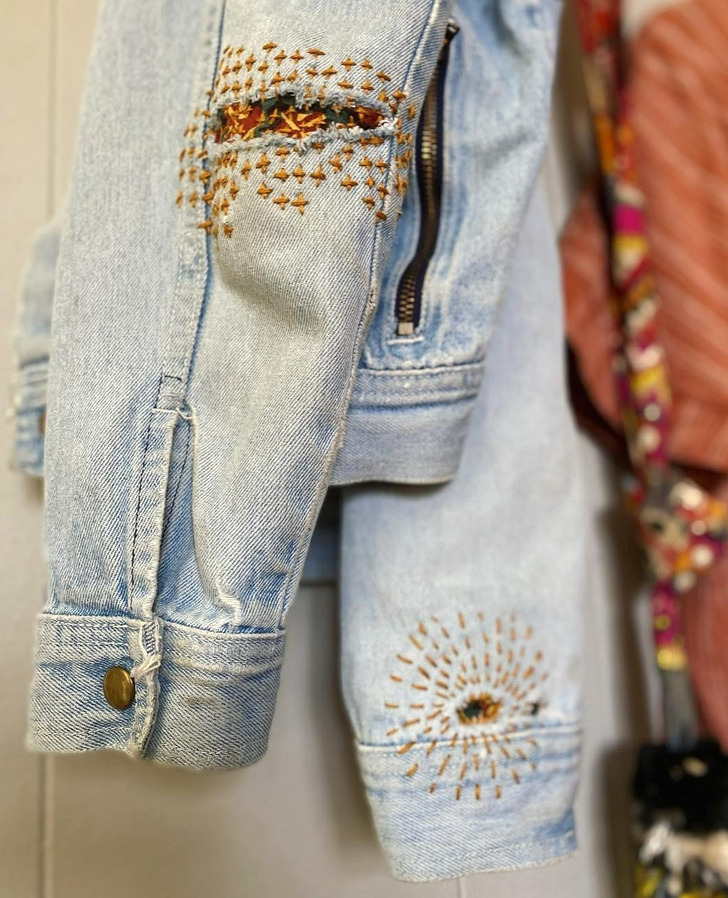 8. "I stained a hoodie while painting artwork on it, and had to improvise with some denim patches."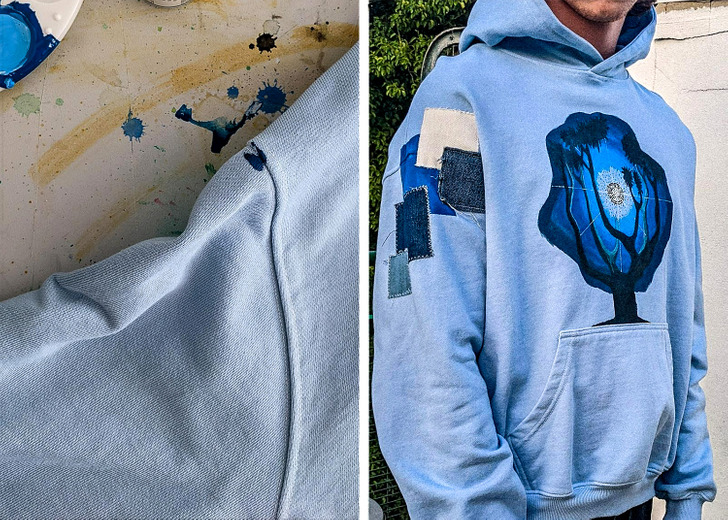 9. "I got hair dye on my collar. Well, mending time!"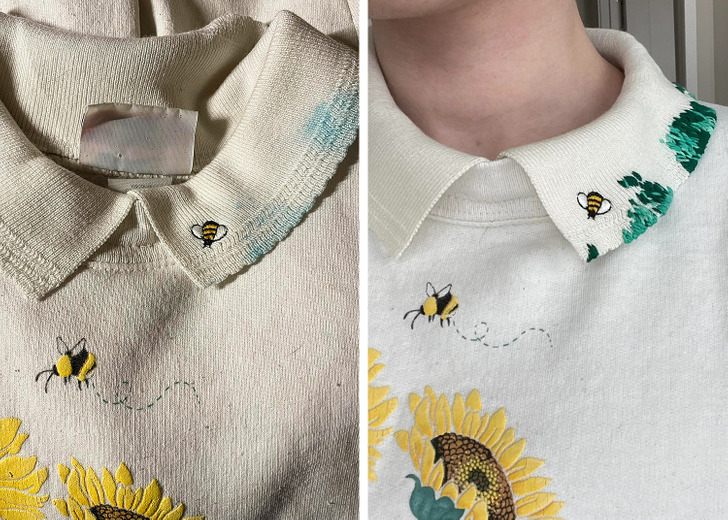 10. "A lotus to cover some very minor holes in a pair of shorts"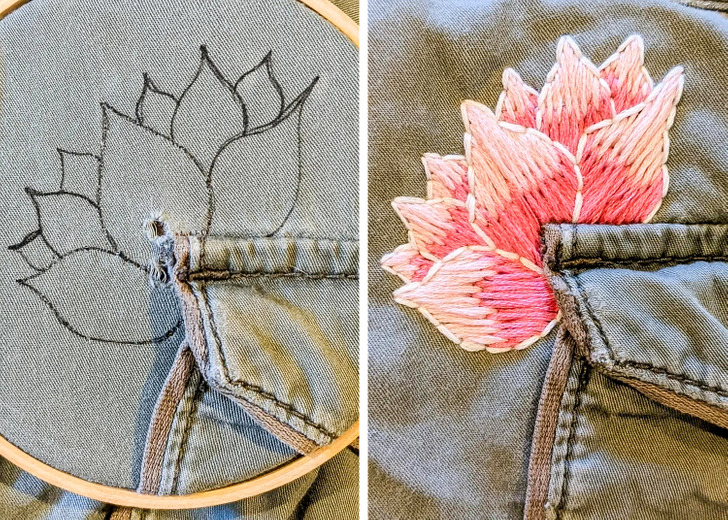 11. "This linen shirt was abandoned with bleach stains so I've been embroidering ferns to cover it. It's still a work in progress but I'm happy with how it looks so far."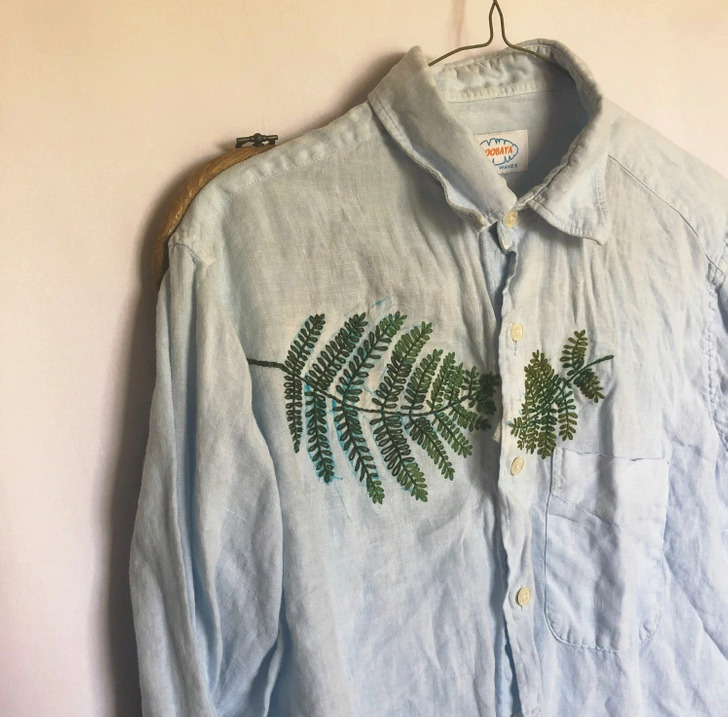 12. "My cheap bra started ripping in the middle. And I decided to mend it."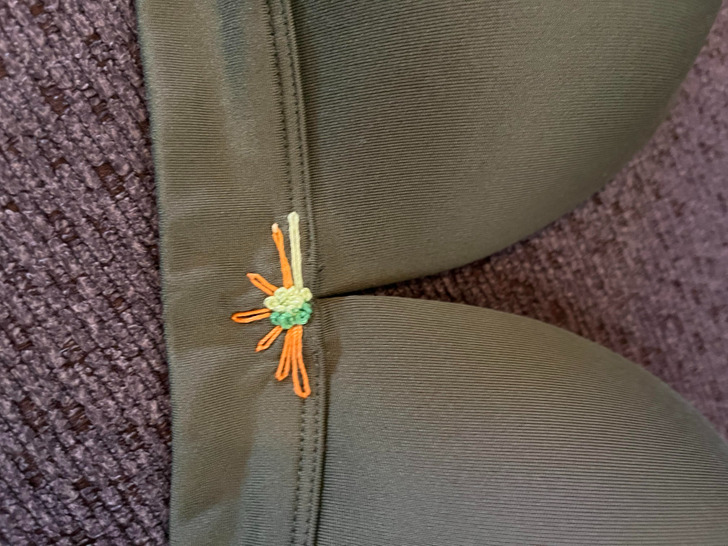 13. "I cut out felt hearts and sewed them over some ruined text on my hoodie."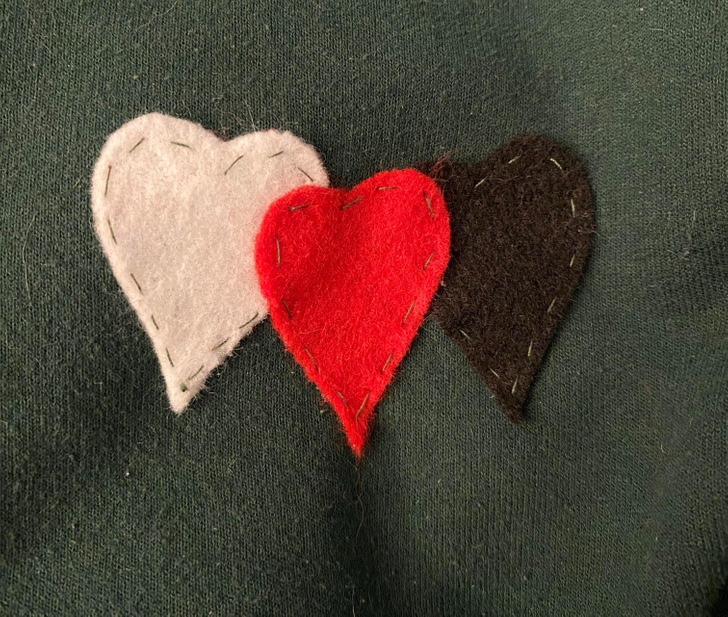 14. "I splashed bleach on a new skirt and un-ruined it with some lazy daisies."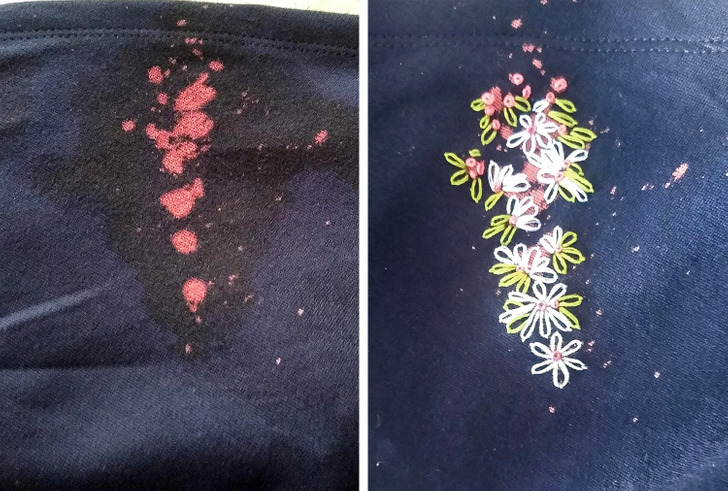 15. "I replaced snaps with ribbon on my vintage dress, and now it's like new."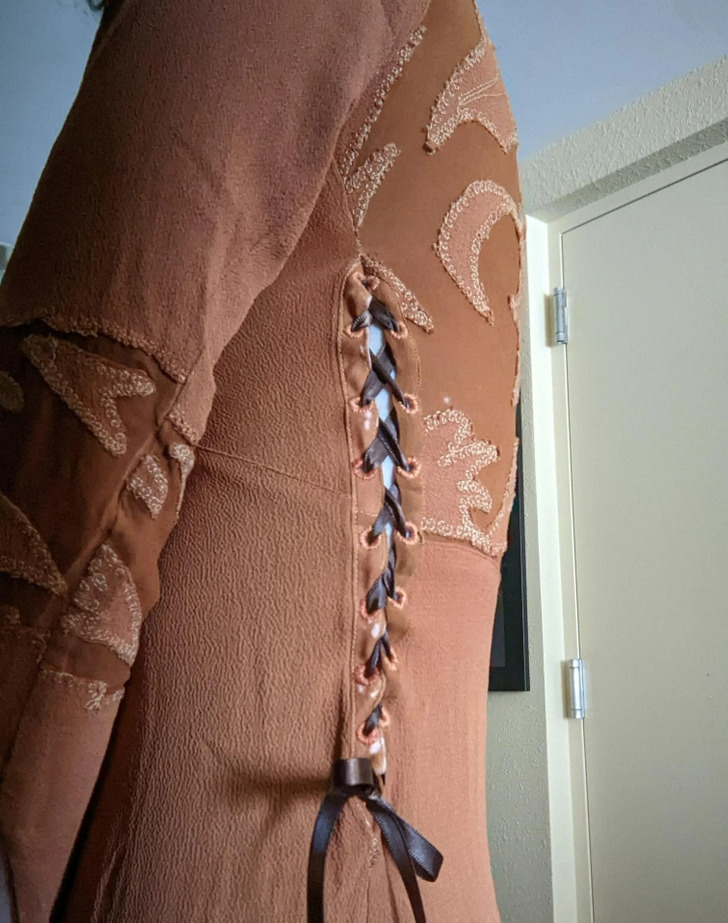 Comments
comments