We all want those off days; not from work, but from the kitchen. There are those days when we simply want to enjoy a meal outside or order in and have it while plonked in front of the television. While we wait for our order to show up, some hungry of us can already taste the food even before it's ready. And then we see what we call "disaster on the plate." We're showing you these pictures of food nightmares, so you know how exactly to place an order the next time. (You're welcome!) Remember, when you ask for a burger with ketchup, don't forget to mention that you want to party too. Surprised? Hold on to it.
1. When you order ice cream with a cone.
2. "My girlfriend ordered a vegan crunchy taco and she got this. There are only lettuce leaves and black beans in there."
3. "My mom ordered 'cheese ramen.' And this didn't happen in the US — it was in Korea."
4. "We asked for extra Cane's sauce and they gave us EXTRA Cane's sauce."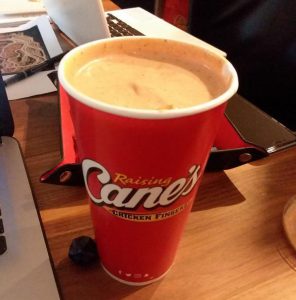 5. "I ordered an espresso shot over ice this morning. I'm just trying to drink this frozen garbage as fast as I can."
6. "Make me a hotdog with mustard."
7. "I ordered a double espresso and this is what I got."
8. "This is what happens when you order a cheeseburger with ketchup."
9. "I ordered home fries from a breakfast place."
    "Maybe they thought home fries meant that you'd fry them at home."
10. "I just asked for extra cheese on my burger.
11. "When I asked for extra egg in Tokyo, Japan"
12. "This is what light mayo looks like."
Comments
comments